The Real Reason You Should Avoid Shopping At Abercrombie & Fitch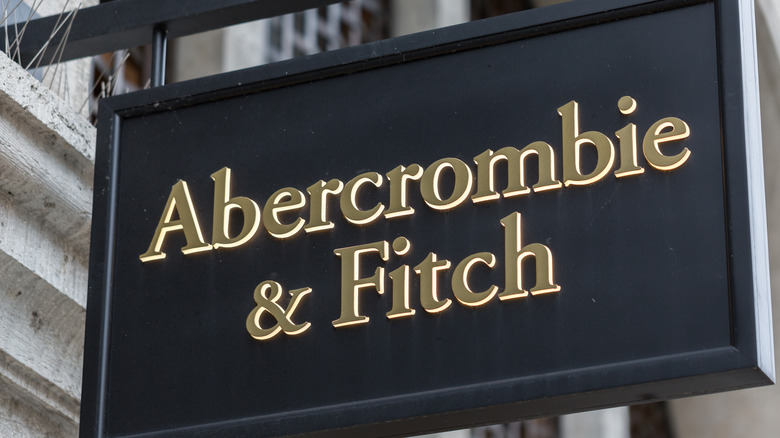 False/Shutterstock
Before Netflix dropped the documentary "White Hot: The Rise & Fall of Abercrombie & Fitch" documentary earlier this year, the brand had already taken quite a tumble from its heyday in the 1990s. "White Hot" not only focused on what was going on in the stores — elitism, racism, and sexism — but the man behind it all, too. 
According to MSNBC, CEO Mike Jeffries was brought into the company in 1992 to spruce up the brand. However, long before Jeffries stepped into his role intending to target the millennial market, Abercrombie & Fitch was an elite sportsman designer brand founded in 1892 by David Abercrombie that boasted the likes of Teddy Roosevelt among its clientele. But by 1992, their original customers were long dead, and the company revamped its clothes in an attempt to follow the money. Now catering to thin, white, beautiful people, they hired models to stand at their storefronts in barely-there clothes to welcome the new generation of customers into the store. They were not only focused on creating the aesthetic for which the chain became famous but also on making those who didn't fit into their particular brand of beauty feel awful about themselves — something Jeffries banked on (via The Guardian).
Jeffries infamously said during a cringe-worthy interview with Salon in 2006: "We go after the cool kids. We go after the attractive all-American kid with a great attitude and a lot of friends. A lot of people don't belong [in our clothes], and they can't belong. Are we exclusionary? Absolutely."
When it comes to why you should keep your hard-earned cash out of Abercrombie & Fitch, that's just the tip of the iceberg.
Fatphobia, ageism, racism, and sexism is rampant at A&F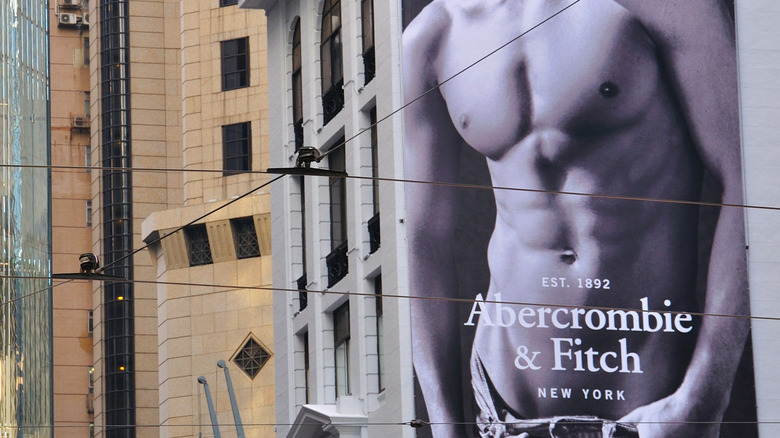 Arsenie Krasnevsky/Shutterstock
Although Abercrombie & Fitch now has XL and XXL sizes, as People reported, it didn't happen until over a decade after Mike Jeffries joined the company. His stance on plus sizes and fat people was not something he ever tried to hide, including this stellar quote from that now-infamous 2006 Salon interview, "Those companies that are in trouble are trying to target everybody: young, old, fat, skinny. But then you become totally vanilla. You don't alienate anybody, but you don't excite anybody, either." So said the man who had employees of color work in the back of the stores where customers wouldn't see them, chose employees solely based on their looks and youth, and whose company was sued for not letting an autistic girl try on clothes at one of their stores. 
Jeffries even doubled down on his statements in subsequent interviews, reasserting that he only wants the thin and beautiful in his store — anyone else isn't welcome (via Elite Daily). At that time, the largest size at A&F was a size 10, whereas the average American woman is a size 16 or 18.
A&F lies about where their products are made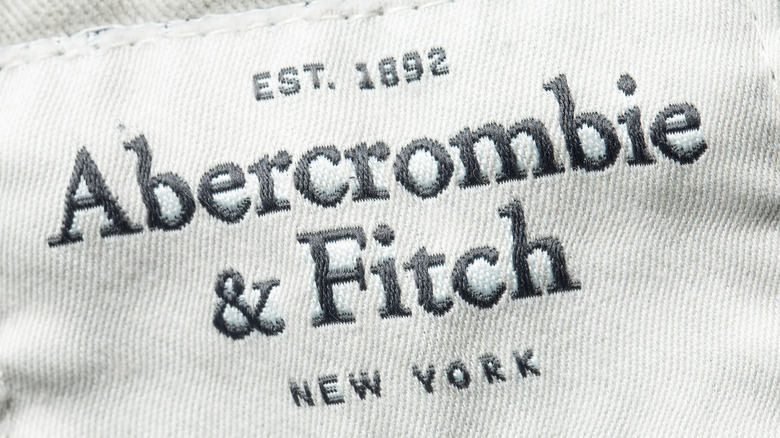 DeymosHR/Shutterstock
While Jeffries was more than transparent regarding his racism, fatphobia, sexism, and delusion of what constituted beauty, it was an all-out lie when it came to where the company claimed its products were made.
Despite its brand motto, "Authentic American clothing since 1892," A&F has been outsourcing labor for decades and paying workers in the factories so little that they even found themselves in The Sweatshop Hall of Shame (via International Labor Rights Forum). Although they did provide a list of factories they worked with, according to Sustainably Chic, they didn't mention whether or not conditions were monitored. Even as recently as 2021, A&F wouldn't sign a new contract with its laborers in Bangladesh that would protect the safety of those working in the factories. And this is despite claims from the company that they're changing for the better. "We began truly building relationships with our customers and with those who felt they were not served by the brand in the past," Head of Design & Merchandising at Abercrombie Brands Corey Robinson SVP, told Refinery29. "Developing any relationship is reliant upon two-way communication, so we started with listening."
Although A&F has been spending the last five or so years trying to distance itself from the toxic legacy Mike Jeffries left behind, it still has a long way to go. They still need to address their outsourcing and factory safety issues, their limited size range, and their use of mostly synthetic materials. While what tiny changes they've made are admirable in their own way, the reality is that Abercrombie & Fitch doesn't deserve your hard-earned money. It never did and probably never will.