Katie Couric Opens Up About Devastating Health News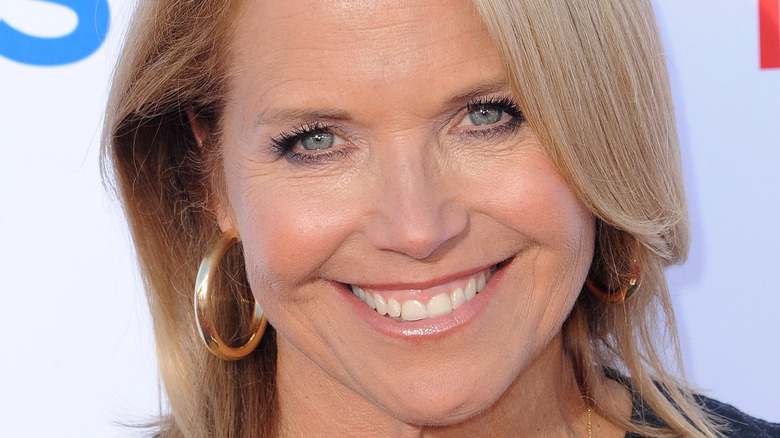 Tinseltown/Shutterstock
Journalist Katie Couric is no stranger to receiving scary health news. Back in 1998, her first husband, Jay Monahan died from stage four metastatic colon cancer at the age of 42 (via People).
Couric was left to raise two young daughters on her own, Ellie who was six, and Carrie who was just two at the time. The "Today Show" alumni told People that, Monahan's death forever changed her, "I understand the fragility of life in a way that will always be with me."
Couric went on to co-found Stand Up to Cancer, an organization that brings awareness to the second leading cause of cancer death in the United States, according to Today.
The former news anchor began dating banker John Molner in 2012, after being introduced by a friend (per The U.S. Sun). "He had me at hello," she said. The couple got married in June 2014. Now Couric is sharing her own devastating health diagnosis.
Katie Couric has been diagnosed with breast cancer
In an essay entitled "Why NOT Me?" on her website Katie Couric Media, Couric revealed she was diagnosed with breast cancer on her 8th wedding anniversary on June 21, 2022. After inadvertently delaying a mammogram for six months, she wrote about hearing the news, "I felt sick and the room started to spin. I was in the middle of an open office, so I walked to a corner and spoke quietly, my mouth unable to keep up with the questions swirling in my head."
The journalist shared that she didn't want her daughters to lose another parent. She and her doctor quickly came up with a plan. Couric revealed that she underwent a lumpectomy in July 2022 and was able to avoid chemotherapy, as she wrote on her website. She did, however, undergo radiation treatments from September 7 to 27 (via NBC News).
The author pointed out that regular screenings are paramount, writing in her essay, "We need to stay on top of our screenings, advocate for ourselves, and make sure everyone has access to the diagnostic tools that could very well save their life."