How Much Does John McCook Make Per Episode Of The Bold And The Beautiful?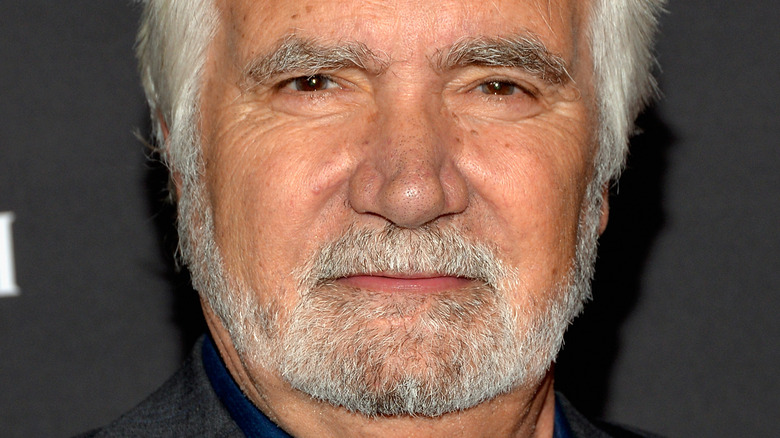 Michael Tullberg/Getty Images
When it comes to longtime "The Bold and the Beautiful" star John McCook, many of his fans think they know everything about him. The actor, best known for his role as patriarch Eric Forrester on the hit CBS soap, has been with the series for over three decades. He told PopCulture that he's certainly appreciative of the opportunity he's been given to play such an iconic role for so many years. He said, "I like the consistency. I like that I'm getting to go to the same dressing room for the last 35 years ... I don't feel like I'm going to work. I feel like I'm going from this home to that one ... that's what I love about it."
Eric Forrester has been privy to the good, the bad, and the ugly that has gone down in his fictional version of Los Angeles. Still, many fans adore him for his relationships with Stephanie Forrester and Donna Logan. Since Eric has been the star of many different "B&B" storylines over the years, it's no surprise that viewers wonder just how much McCook makes per episode. The answer is quite surprising.
John McCook is a top earner in the soap world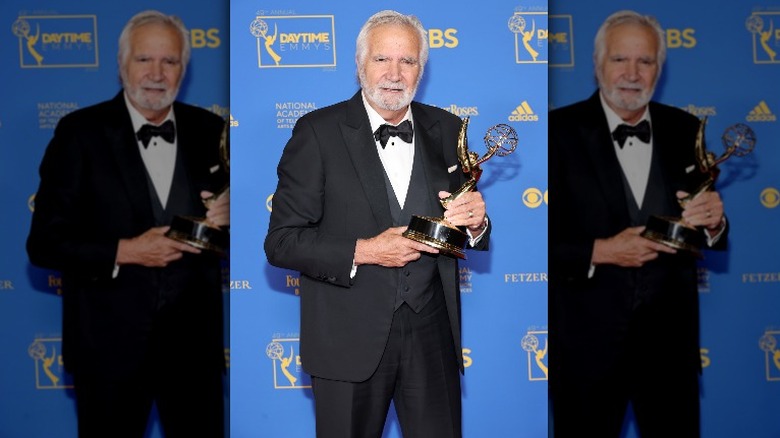 Amy Sussman/Getty Images
Seeing how John McCook is one of the longest-running cast members on "The Bold and the Beautiful," it shouldn't be surprising that he makes more money than other daytime television stars. Though the actor has never publicly confirmed his pay, TV Overmind reports that top-earning soap stars can make around $5,000 or more per episode, whereas mid-level actors might only make $2,000 or $3,000, and newbies even less. Since McCook has been in the business for so long, it's safe to guess he lands on the higher end of the spectrum. In addition to his work on "B&B," the actor has also starred in a few crossover episodes of "The Young and the Restless" and guest-starred on shows such as "Moonlighting," "L.A. Law," and "Murder, She Wrote," which adds to his net worth. 
In an interview with Soaps, McCook recalled the first day he walked onto the set of the CBS soap. He said, "It was the now-iconic Forrester living room, and I thought, 'My God, they're spending some money here. This is going to be beautiful!' But the first scene I actually taped was in a backstage area where we were putting on a fashion show," adding, "I remember the energy of those scenes. It was so completely different from anything I'd done on a soap before."
There's no doubt that the show has continued to portray its boldness and beauty over the years, and McCook isn't the only star purportedly raking in some serious cash per episode.
Katherine Kelly Lang has a high net worth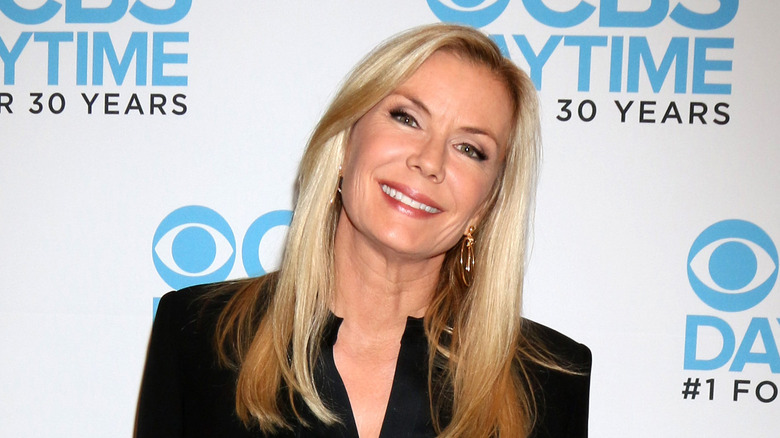 Kathy Hutchins/Shutterstock
According to Celebrity Net Worth, "The Bold and the Beautiful" star Katherine Kelly Lang is worth about $12 million. In addition to her work on the CBS soap, she's starred in films like, "The Magic, "The Christmas Dance," and a series of Italian movies such as "Odissea nell'ospizio" and "Dagli Occhi dell'Amore." 
In an interview with ET Online, Lang said that she feels so grateful to have been on the soap since it began in 1987. She said, "I don't even like calling it a job because it's more like — it's like playtime. Something that I really enjoy doing. I love coming to work with all of these people. They're wonderful. It's like coming home; we're working with a family. And everybody's so supportive, and it's so much fun. And I love getting the scripts every day and seeing what my character's going to be up to."
It sure must be nice to get paid handsomely to play dress-up on a hit daytime television soap, right? Some actors just have all the luck.