Disturbing Details About Meghan And Harry's Bodyguard Have Emerged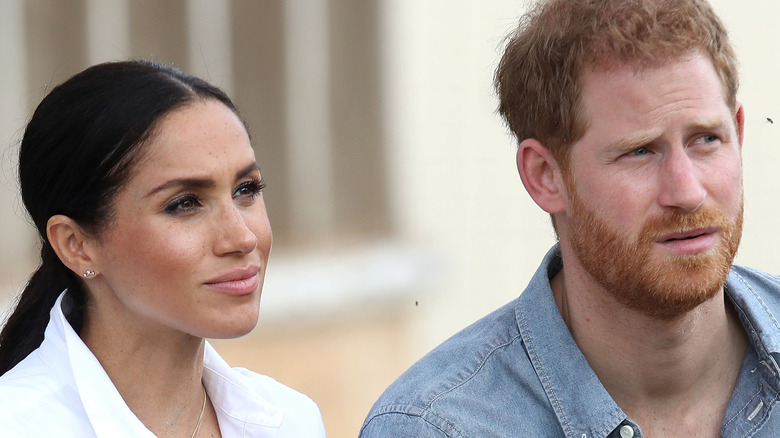 Chris Jackson/Getty Images
With such power and prestige, the royal family requires traveling with security for their safety. The royal bodyguards who wear the iconic red outfits and large bear skin black hats have become synonymous with the royal family; however, these are not the guards the family travels with. They are specifically in charge of guarding Buckingham Palace and are members of the Household Division of the British Army.
The palace is not the only place the royal family needs bodyguards. The royal family spends a large amount of money on their security details, though the funding is received via grants, Express reports. The British government dishes out a certain amount of money to the royal family for their security needs depending on the royal family's income.
The Duke and Duchess of Sussex, Prince Harry and Meghan Markle, have made it clear that they need special security following the backlash they have received and the hounding from the press. Now, however, new information has been revealed about a member of their security team that is disturbing.
The allegations against this security guard are troubling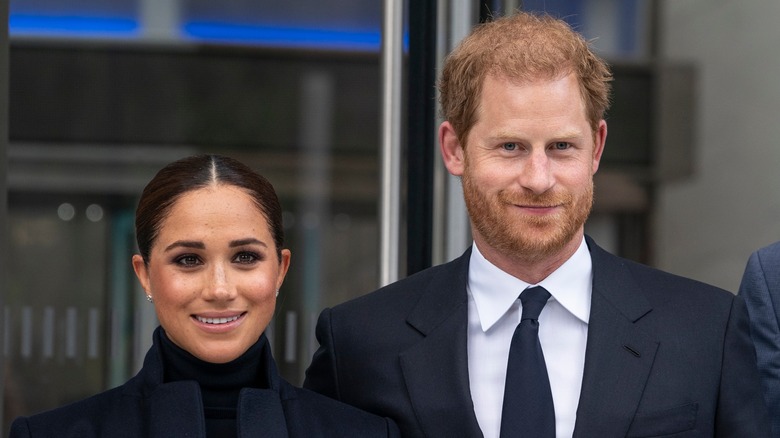 lev radin/Shutterstock
Earlier this year, the Duke and Duchess of Sussex, Prince Harry and Meghan Markle, hired a new member of their security team, a man who used to work for former president Barack Obama, Us Weekly reported. This security guard had worked under two former presidents and was a great addition to their team. However, not all of the security guards working to protect the duke and duchess are as respectable. According to The Mirror, a security guard who was seen driving the royal couple around has a disgraceful background.
It was recently learned that Pere Daobry — the bodyguard in question – was convicted of strangling his wife until she passed out in 2016.
"When you consider how outspoken Meghan is on women's issues it's quite amazing that a bodyguard with that sort of background has been employed," a source told the Daily Mail. "His wife Sarah went through a really traumatic time with him and I'm sure if Meghan and Harry knew the full story they wouldn't be at all comfortable with him being employed as their bodyguard."
It appears that the duke and duchess were unaware of the circumstances surrounding Daobry.