Was The Crown Right About Who The Queen's Favourite Child Was?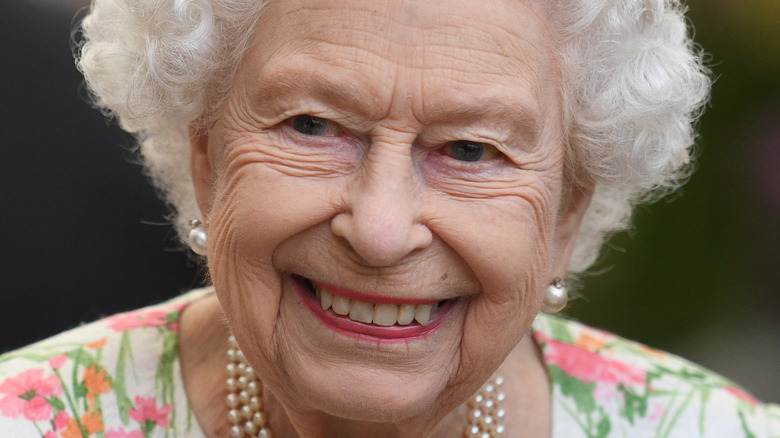 Wpa Pool/Getty Images
In the week following Queen Elizabeth II's death, viewership for "The Crown" skyrocketed. Between September 9 and 11, viewing figures surged to an estimated 800%, according to data firm Whip Media (via The Guardian). The critically acclaimed show provided comfort to those in grief, charting the queen's journey from princess to a monarch, and her record-breaking 70-year reign (via Forbes).
A combination of new viewers and those rewatching the series has culminated in particular scenes from the show being shared on social media, particularly moments between the queen and Prince Philip, Duke of Edinburgh. One that has caught the eye of some is a moment between Olivia Colman and Tobias Menzies in the season four episode "Favorites," during which they discuss who their favorite child is (via YouTube). Philip says Anne, Princess Royal, without hesitation, while the late monarch isn't so sure. Her late husband notes that it's obviously Prince Andrew, Duke of York. But, was "The Crown" right about who the queen's favorite child was?
Prince Andrew was often believed to be Queen Elizabeth's favorite child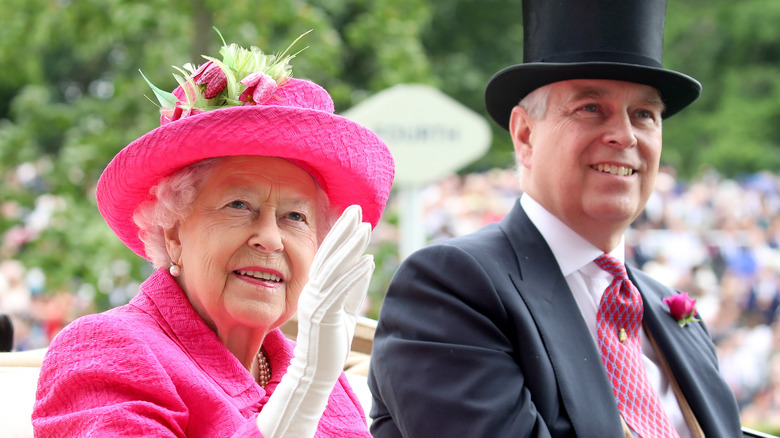 Chris Jackson/Getty Images
People believed Prince Andrew was Queen Elizabeth II's favorite child for many years. As Princess Diana's former butler Paul Burrell once said in a documentary (via ABC News Australia), "Andrew has always been the Queen's favorite son and has never done anything wrong in her eyes." But, of course, the queen never openly spoke or admitted such a fact. But that didn't stop people from speculating exactly who she favored among her four children.
Royal expert Katie Nicholl claimed in a documentary that the late monarch was "much more hands-on" with Prince Andrew, Duke of York, than King Charles III — with Andrew being 12 years younger. Historian and advisor to "The Crown," Robert Lacey agreed. "Early in the 1960s, Her Majesty decided that she had done her duty by her country, and took the best part of eighteen months off work to produce and enjoy her 'second family,' the young princes Andrew and Edward," he told Town & Country. The "second family" is about King Charles III and Anne, Princess Royal, being an "heir and a spare" — a term often used to describe the eldest offspring of a monarch (via Independent.ie).
The queen's favorite could have been Princess Anne, after all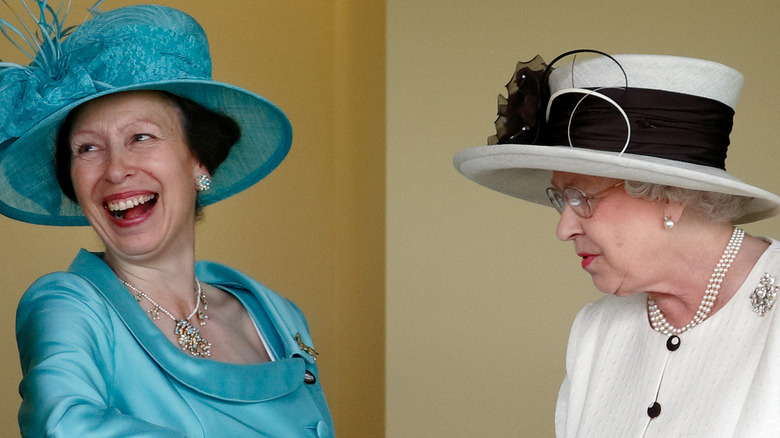 Max Mumby/indigo/Getty Images
However, other experts and sources have claimed the opposite. Royal biographer Matthew Dennison wrote in "Her Majesty" that Prince Edward, Earl of Wessex, "was always his parents' favorite" (via Woman & Home). There was a suggestion of shared favor between Prince Edward and Prince Andrew per The Telegraph, with a source telling the newspaper that Queen Elizabeth II "made time for those children" and would even "turn up at the school with one bodyguard and drive herself sometimes" in addition to attending "sports days and various matches."
According to a body language expert, neither Andrew nor Edward were the queen's favorites. In fact, it was Princess Anne. "I think the Queen clearly has a very special relationship with Princess Anne which is different to the one that she has with the three boys, given she is her only daughter," Darren Stanton told the Express. Looking at photographs of the two together, Stanton notes that "the two look more like sisters than mother and daughter," adding that it seems as though "they are in complete synchronicity and have a deep rapport" – especially when it came to their shared love of horses (via National World).