How LeAnn Rimes Dipped Her Toes Into Hallmark Christmas Movies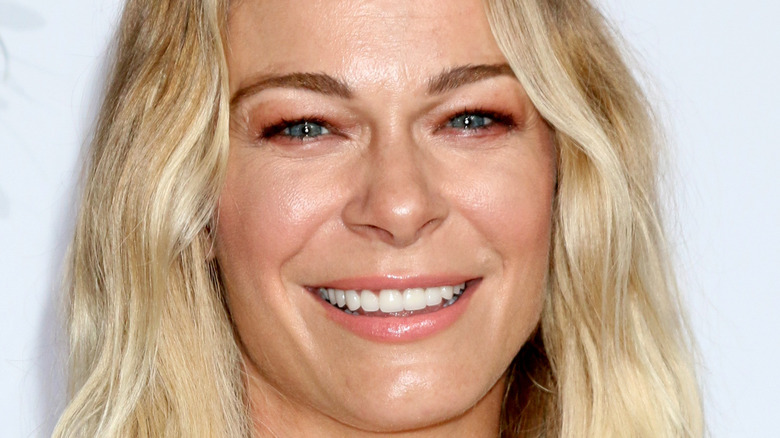 Kathy Hutchins/Shutterstock
Hallmark Christmas movies are a comforting holiday staple, and for good reason. There's an actual psychological explanation for why you may feel those warm fuzzy feelings when watching them. Not only do most people enjoy watching a romantic holiday drama with a happy ending, but the human brain releases a lot of oxytocin and dopamine while doing so, relieving stress and making you feel happier (via The Lily).
Similarly, listening to music has the same effect on the brain, per Wired, and LeAnn Rimes definitely delivers with Billboard-charting singles like "How Do I Live" and "Can't Fight the Moonlight." The multi-platinum selling artist is no stranger to Christmas music either, dropping two holiday albums of her own: "What a Wonderful World," released in 2004, and "Today is Christmas" in 2015. With a notable collection of Christmas singles under her belt, it definitely seemed like an organic next step that Rimes would begin to dip her toes into Hallmark Christmas movies.
A natural progression from Christmas music to movies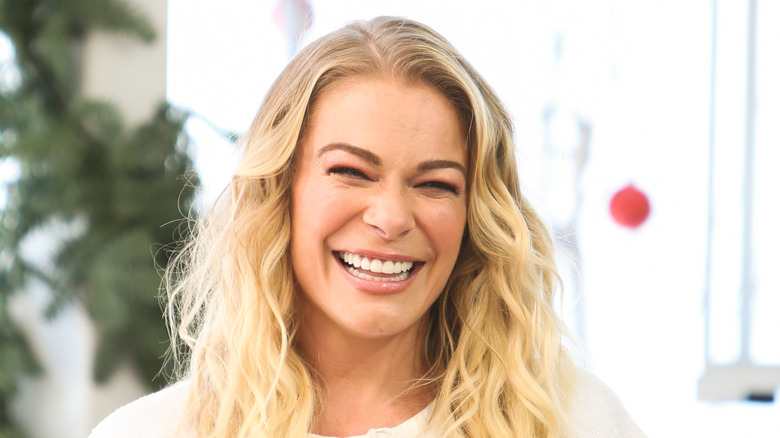 Paul Archuleta/Getty Images
According to Forbes, Hallmark has a total of 40 Christmas movies on the network, one of which is their 2018 film titled "It's Christmas, Eve," featuring LeAnn Rimes as the main character (named Eve, of course). In the movie, Rimes (who previously starred in the hit soap opera, "Days of our Lives"), plays a school superintendent with a passion for troubleshooting school budget issues. As typical with Hallmark movies, she returns to her hometown near Christmastime, tasked with helping a school turn around its bankrupt music department (via IMDb). We won't give too much of the ending away, but rest assured, you will be saying, "aww" by the end.
Rimes agreed with many Christmas-movie lovers when she told TV Insider that the Hallmark channel is the "kings of holiday films," explaining that starring in a Hallmark movie with a musical aspect was a perfect fit for her. She went on to explain that the first film she ever starred in was a 1997 holiday movie called "Holiday in Your Heart" when she was just 14 years old. For Rimes, she felt it was time for her to star in another Christmas-themed movie – this time, as an adult.
Rimes set out to accomplish a few goals while filming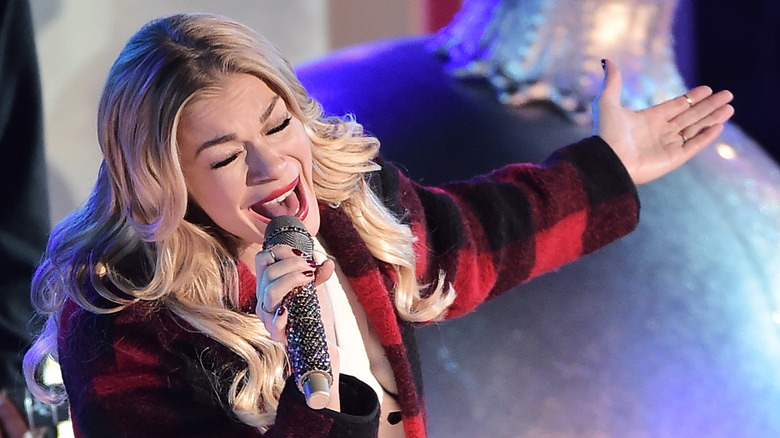 Michael Loccisano/Getty Images
When collaborating with Hallmark during production, LeAnn Rimes set out to accomplish a few goals. Firstly, she wanted to portray the significance of music and arts programs in schools (per Glamour). She also wanted to highlight a blended-family aspect with untraditional gender roles, as she plays a strong-willed character whose love interest is a soft-spoken single father.
Of course, what's a Hallmark Christmas movie without catchy Holiday music? Rimes not only produced and starred in the film, but she recorded an entire soundtrack for it as well. One song titled the same as the movie, "It's Christmas, Eve" is a heart-tugging ballad comparable to traditional Christmas hits. Rimes told Variety that she wanted to write "one of those songs that immediately feels like a classic that you grew up listening to. It's a love song of hope, togetherness, and a remembrance of what's most important in life." Although there are several Hallmark movies that are totally worth your time, we definitely recommend giving Rimes some love this holiday season with her heart-warming Hallmark Christmas movie, "It's Christmas, Eve."