What Fans Really Thought Of General Hospital's Nicholas Chavez When He Started Playing Spencer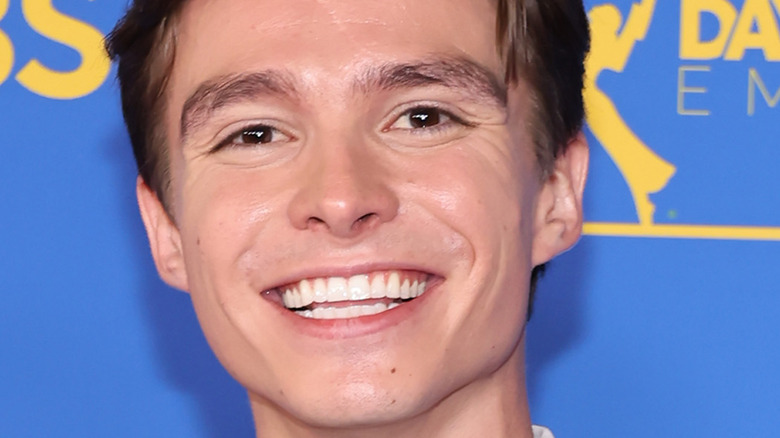 Amy Sussman/Getty Images
When Nicholas Chavez took over the role of Spencer Cassadine on "General Hospital," it was the first major part he'd ever played. According to an interview with TV Insider, Chavez explained that "GH" writer Elizabeth Korte helped explain to him the show's rich history, and in particular the character of Spencer that was originally played by fan favorite Nicolas Bechtel. Regarding having never been on a soap he said, "It is mostly a 'sink or swim' and 'learn as you go' kind of environment. That's one of the best ways to learn. Ultimately, I'm thankful they let me learn that way and trusted that I'd learn quickly."
Per Soaps in Depth, Spencer Cassadine has had a long history. He never met his mother, and tried to get girlfriend Esme Prince (Avery Pohl) to confess she'd framed Trina Robinson (Tabyana Ali) for disseminating a revenge porn video of their friends.
Chavez also spoke to NY Castings about being a recast stating, "I knew that it was a beloved character and I wanted to be sure to do the character justice ... I never took that to mean 'Behave with the same quirks and mannerisms that the old Spencer did.' To me, doing a character justice means looking at the facts of a character's life. What's happened to them? How does that shape them? How do they treat other people? How do other people talk about them?"
Chavez recently discussed how the fans reacted to his being a recast of Spencer.
Nicholas Chavez opened up about fan response to his version of Spencer Cassadine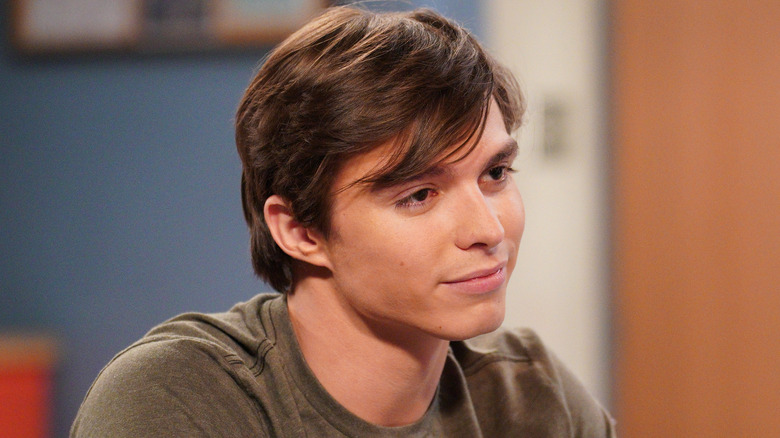 ABC/Christopher Willard
In an interview with People, "General Hospital" star Nicholas Chavez discussed getting into acting and onto "GH," as well as how the fans reacted to him being the recast of a fan favorite character. He said that 24 hours after his audition he was notified he got the part of Spencer Cassadine stating, "Some of the fans didn't like me at first because I'm a recast. There was an actor [Nicolas Bechtel] who played my character before me."
He explained that viewers could tell that he was new to acting in his early scenes as Spencer, and that they preferred original actor. He felt that some of the negative comments about his portrayal were starting to bother him, but his castmates encouraged him saying, "Dude, just give it some time, give it some time let them get used to you." With dreams of eventually doing more TV and films, the Emmy winning actor made clear how fan reaction has changed for him, stating that the fan comments on social media "are great now. Now, it's like fun to go online. It's like rave reviews every time."
In response to a "GH" Twitter post regarding a particularly great scene Chavez was in, one fan wrote about his bright future saying, "This is why he has the Emmy and he'll continue to have so much success amazing actor he kills every scene he's in."