Which Stars Were Part Of The Original When Calls The Heart Cast?
Joe Seer/Shutterstock
The romances, drama, and adventures of Elizabeth go all the way back to Season 1, Episode 1 of "When Calls the Heart," but which other characters and the stars who play them can say the same?
"Lost and Found" was the Hallmark Channel series' first episode, and it aired in January 2014 (per IMDb). Seven years later, it was announced "When Calls the Heart" was renewed for Season 10, as reported on Deadline, making it the longest-running scripted show on the Hallmark channel, noted Forbes.
The series, though, actually started with a movie. IMDb lists the "When Calls the Heart" feature as premiering a year earlier, with the role of Elizabeth being played by Poppy Drayton (you can also see her in the Hallmark movie "Home by Spring"). When the series debuted, it was actress Erin Krakow in the lead of "When Calls the Heart," which is based on a book of the same name by Janette Oke (via Hallmark). Krakow has been with the series since the very beginning, and she's not the only one.
The original When Calls the Heart cast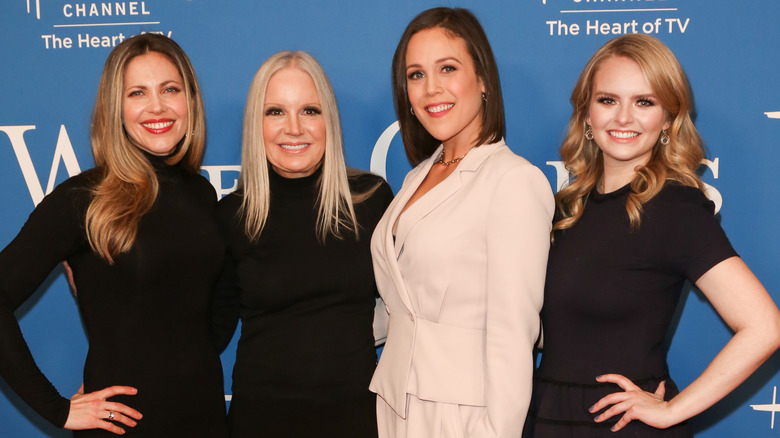 Paul Archuleta/Getty Images
If you're going back to Season 1, Episode 1 of "When Calls the Heart," you'll definitely recognize some familiar faces in Hope Valley. In addition to Erin Krakow playing Elizabeth, you'll see Martin Cummins as Henry Gowen, Loretta Walsh in the role of Florence Blakeley, Johannah Newmarch as Molly Sullivan, and Hrothgar Mathews as Ned Yost (via IMDb). Lori Loughlin, playing Abigail Stanton, was also in the very first episode of "When Calls the Heart," although the actress left after Season 6.
In the penultimate episode of Season 1, audiences get to meet three new characters who become part of Elizabeth's world. Hallmark regular Pascale Hutton appears as Rosemary LeVeaux, Jack Wagner arrives on the scene as Bill Avery, and Ben Rosenbaum comes in as Mike Hickam (via the Hallmark Channel).
While they didn't hit Hope Valley right away, series regulars Kavan Smith, playing Leland Coulter, and Eva Bourne, as Clara Stanton, did make their debuts in Season 2, Episode 1. And in case you've been captivated by Elizabeth's romantic interests, Daniel Lessing's Jack Thornton was there in Season 1, Episode 1; Chris McNally's Lucas Bouchard first popped up in Season 6, Episode 2; and Kevin McGarry's Nathan Grant first appeared in Season 6, Episode 5, per IMDb.
What's next for the show?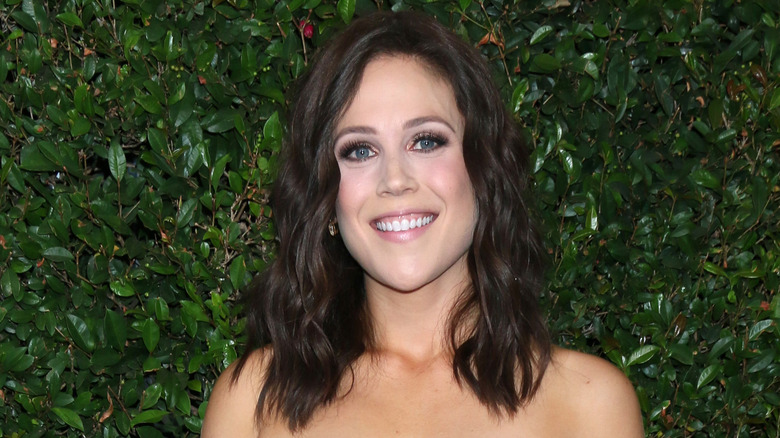 Kathy Hutchins/Shutterstock
"When Calls the Heart" fans (known as "Hearties," per Instagram), are still able to see quite of few of their favorite actors from the original cast continue their roles. As quoted by ET, Hallmark Media's Executive Vice President of Programming Lisa Hamilton Day shared, "There are many more stories still to be told about the lives of the beloved characters in this series and we cannot wait for everyone at home to turn in to see what unfolds."
Pascale Hutton's Rosemary and Kavan Smith's Leland continue their on-screen romance, and while Jack Wagner's Bill Avery faced health concerns in Season 9 (via the Hallmark Channel), the actor and the character survived to Season 10 (via Instagram). Johanna Newmarch, Loretta Walsh, Martin Cummins, and Hrothgar Mathews, all from Season 1, Episode 1 of the show, remain in Hope Valley as Molly, Florence, Henry, and Ned respectively, per Us Weekly. 
And, of course, Erin Krakow continues as Elizabeth. The star, who is also an executive producer on the show, shared via the Hallmark Channel her love of "When Calls the Heart" and its continuation. "We look forward to more adventures, laughs, tears, and stories of romance throughout the community of Hope Valley," she said. "We are so excited for all the viewers, especially the Hearties, to continue this journey with us!"