The Real Reason Lori Loughlin Left The Hallmark Channel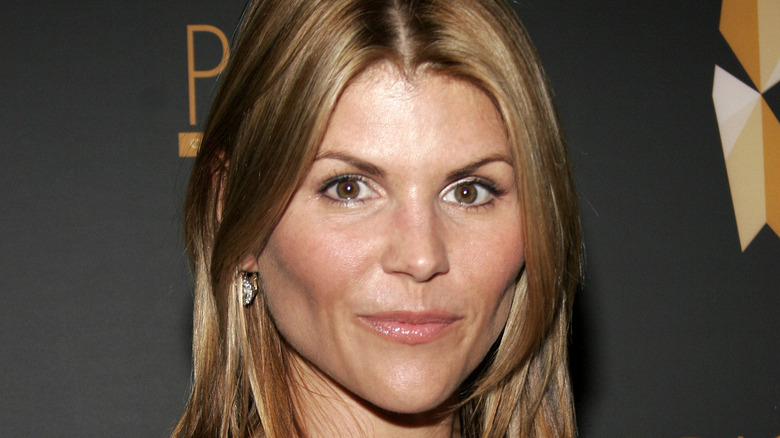 Tinseltown/Shutterstock
Lori Loughlin will forever been known as Aunt Becky from "Full House" (and "Fuller House"), but she also became a pretty familiar face on the Hallmark channel. She's appeared in several original movies for the broadcaster, including "Meet My Mom" and the Christmas films "Northpole 2: Open for Christmas" and "Every Christmas Has a Story." But perhaps what she is best known for on the Hallmark channel is her portrayal of Jennifer Shannon in the "Garage Sale Mysteries" series, which has seen numerous instalments since its first film in 2013 (via IMDb).
Loughlin's not the only former "Full House" cast member to be a mainstay on the Hallmark channel, either. Candace Cameron Bure — who played DJ on the series — has quickly become one of the broadcaster's leading ladies (via Us Weekly), with ten holiday movies already under her belt as well as being the star of the "Aurora Teagarden Mysteries." 
And for now, it seems, Bure will be carrying the "Full House" torch on the Hallmark channel seeing as the network cut ties with her in 2019. But, why did Hallmark distance themselves from Loughlin? 
Lori Loughlin was fired from Hallmark following a scandal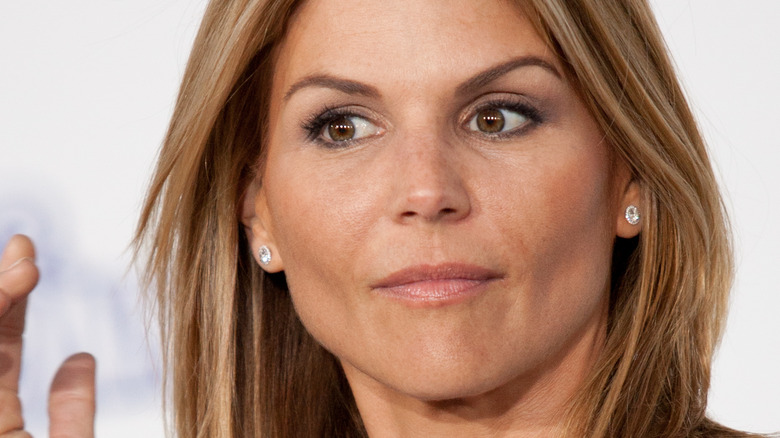 Photo Works/Shutterstock
If you hadn't already guessed, it has a lot to do with Lori Loughlin's involvement in the 2019 college admissions scandal. As NBC News reported at the time the story broke, Loughlin and fellow actress Felicity Huffman were among 50 people charged in a cheating college entrance exams per court documents obtained by the network. In Loughlin's case, this involved her and husband Mossimo Giannulli agreeing to pay bribes of around $500,000 to get their two daughters into the University of Southern California, according to court papers.
Shortly after this came to light, Hallmark issued a statement saying that Loughlin would no longer be a part of the network's programming (via USA Today), which read, "We are no longer working with Lori Loughlin and have stopped development of all productions ... involving [the actress] including Garage Sale Mysteries, an independent third party production." The network also said that her completed work would be removed from the service (via NBC News).