Joe Biden's Latest Flub Will Have You Cringing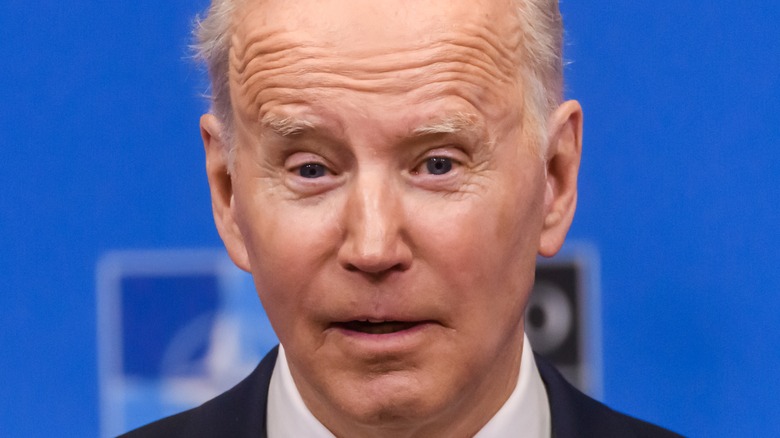 Gints Ivuskans/Shutterstock
Joe Biden has probably made peace with the fact that he is gaffe-prone, as have his supporters. Voters sure didn't mind that the Democrats is a slip-up machine, with his typical verbal vomit not really having much consequence in most cases (via USA Today). For instance, take the time the commander in chief referred to his VP Kamala Harris as the president. We all know Biden is really the president — no harm, no foul.
But the POTUS' latest flub is even more cringeworthy than when Biden said the first lady's husband had tested positive for coronavirus this past March, when in fact it was second gentleman Douglas Emhoff who was sick. Because in this instance, the 79-year-old called out a recently-deceased member of Congress during a hunger conference, seemingly unaware of her high-profile accident (via AOL).
"Jackie are you here? Where's Jackie?" Biden wondered aloud while thanking the organizers of the meeting, which included Jackie Walorski, who tragically passed away in a headline-making car crash over the summer (via Reuters).
Later, his press secretary waved away the cringe-inducing moment.
Karine Jean-Pierre is kinder than Twitter about the hurtful gaffe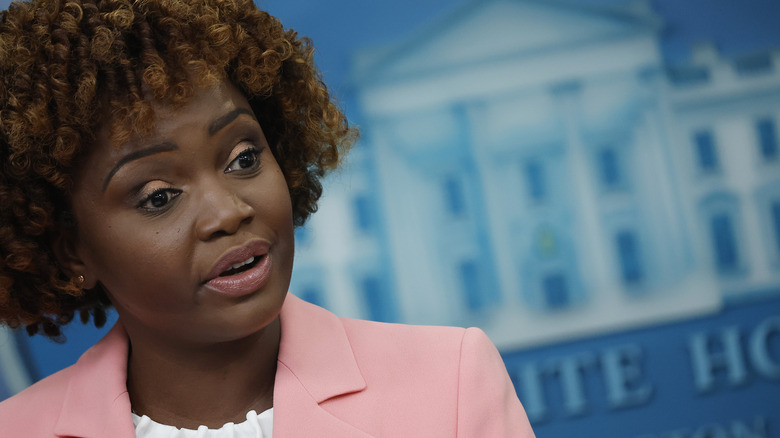 Chip Somodevilla/Getty Images
Karine Jean-Pierre simply noted that Jackie Warloski had been "top of mind" when President Joe Biden inquired after her whereabouts, seemingly letting the Democrat off the hook (via AOL).
Not surprisingly Twitter wasn't as kind, with one person pointing out the double standard of people quickly forgetting about Biden's gaffes, while fixating on everything former president Donald Trump says. As another Twitter user wryly noted, "Don't worry we will give him a pass again because that's just what we do."
But then someone else claimed that a tribute video for Warloski was played at the event just before the commander in chief wondered where she was. "Maybe he meant Jackie Onassis," another person joked.
As many other Twitter users supported Biden by admitting they too forget things, another person shared the public statement the leader and First Lady Jill Biden shared in August about Warloski's death on The White House website.