Joe Biden's Recent Slip Of The Tongue Has Jill Scratching Her Head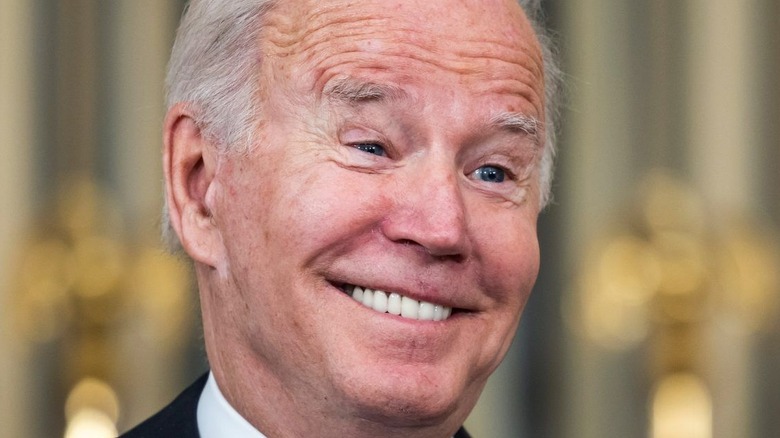 ApostolisBril/Shutterstock
Joe Biden is no stranger to making gaffes that get people talking online. But the President's latest slip of the tongue even has his wife Jill wondering what was going on. As the New York Post reports Biden spoke at the White House Tuesday, telling reporters, "There's been a little change in arrangement of who is on the stage because of the first lady's husband contracting COVID."
If his words were to be taken at face value he'd be disclosing that he had tested positive for the virus. But we know it was Vice President Kamala Harris whose husband Doug Emhoff tested positive. As such, as CNN reports, Harris is taking it easy for now, even though she has so far tested negative. Sabrina Singh, her deputy press secretary, announced yesterday, "Out of an abundance of caution, the Vice President will not participate in tonight's event. The Vice President tested negative for Covid-19 today and will continue to test."
Despite everyone understanding that Biden's words got mixed up, Twitter didn't go easy on him.
The internet doesn't gloss over Joe Biden's gaffe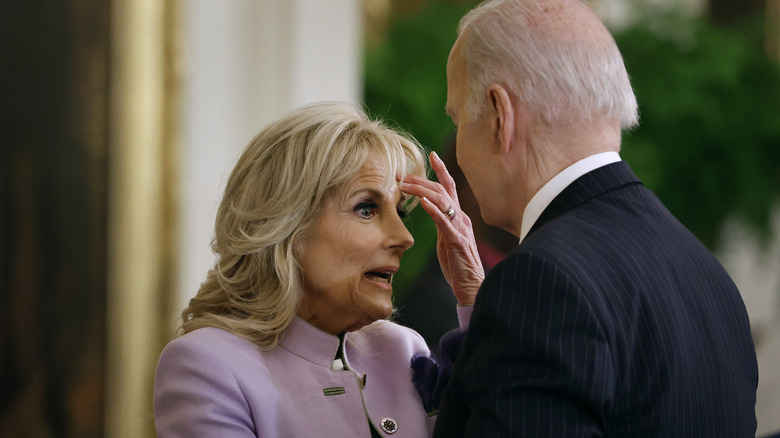 Chip Somodevilla/Getty Images
Twitter was buzzing about Biden's slip of the tongue, having called Vice President Kamala Harris the First Lady. Many Twitter users claimed this was not the only gaffe he made during his speech. "During a 14-minute speech just now, Biden announced he has covid (he does not), said Kamala is the 'first lady,' called Doug Emhoff the 'second lady,' forgot his UN ambassador's name, and forgot what state his Energy Secretary was governor of," one person tweeted.
"This isn't even funny anymore," another individual tweeted, adding, "I can't believe this guy is in the White House. Biden saying the First Lady's husband contracted Covid not understanding what the hell he is actually saying."
If you watch the clip of what was said, you see someone off stage correcting Biden when he says the First Lady's husband has COVID. Biden laughs, but then calls Emhoff the "second lady" before landing on the correct term: second gentleman.
It's important to note that Biden's supporters also spoke out on Twitter with some people commending him for having a little fun with himself and not taking a slip of the tongue too seriously.