The Hallmark Movie That Stars Adrian Grenier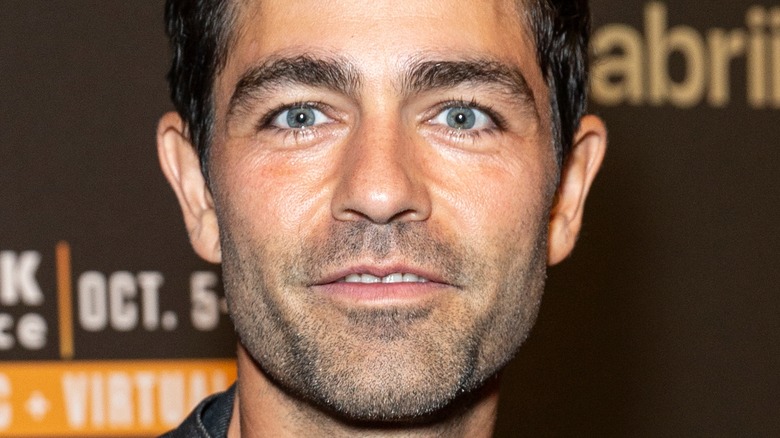 lev Radin/Shutterstock
When you think of Adrian Grenier, what will probably come to mind is the suave and free-spirited Vincent Chase from the comedy-drama television series "Entourage" or the homebody boyfriend of Andy Sachs (played by Anne Hathaway) in "The Devil Wears Prada." Maybe you'll even think of the more recent role of Nick Brewer in the 2021 Netflix thriller "Clickbait."
While stardom came for Grenier when he landed his role in "Entourage," the 46-year-old actor, producer, and musician got his start in movies like "Hurricane Streets" (1997) and "The Adventures of Sebastian Cole" (1998), per Rotten Tomatoes. In his personal life, Grenier recently married Jordan Roemmele, according to People, and has also spoken up about his love for nature, the environment, cooking, and growing his own food (via Today). What can be added to the list of lesser-known facts about Grenier is that the actor has starred in a couple of Hallmark movies as well. 
Adrian Grenier played James Fielding in a Hallmark Valentine's Day movie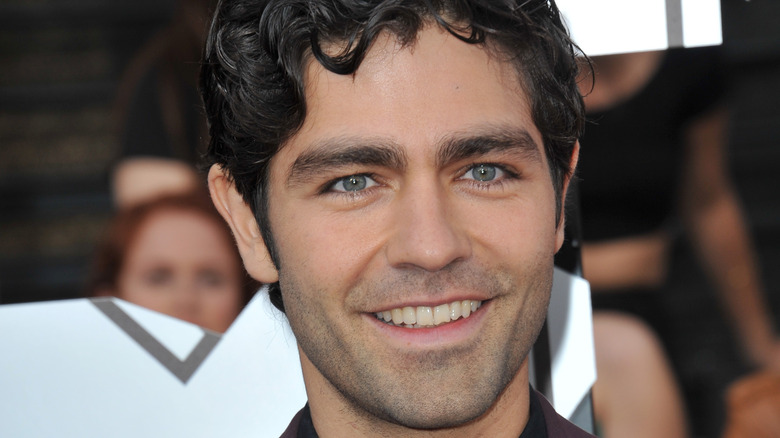 Featureflash Photo Agency/Shutterstock
What's Valentine's Day without some cheesiness? The Hallmark Channel, which has become must-watch television, is perfect for lovers looking to ignite some romance during the season. As part of the channel's "Countdown to Valentine's Day" lineup in 2017, Hallmark aired "Love at First Glance," which starred Adrien Grenier. 
Even though Hallmark movies may be teased for being corny, there could be a deeper reason as to why some people desire sentimentality, according to The Lily, and Grenier's character in "Love at First Glance" — James Fielding — hits all the right spots for corny. In the film, Grenier plays a handsome stranger who forgets his phone on a train, per CafeMom. Mary (played by Amy Smart) — who has been recently left by her partner because he didn't find her fearless enough — finds the phone. What better way to show her adventurous side than by going in search of the phone's owner? 
Grenier's foray into Hallmark movies doesn't end there. He played the character of Owen Reed in "Christmas at Graceland: Home for the Holidays" in 2019 as well, reports the Hallmark Channel.
Adrien Grenier also starred in a Christmas movie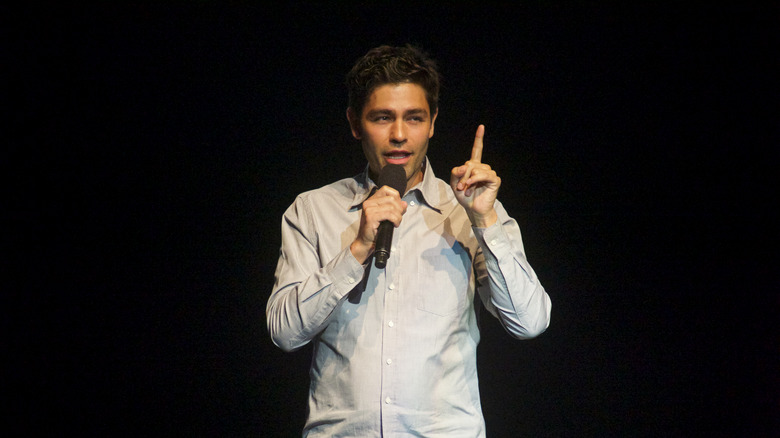 Gregory Reed/Shutterstock
Filmed in the home of the King of Rock and Roll, Elvis Presley, in Memphis, Tennessee, "Christmas at Graceland: Home for the Holidays" was first aired on November 23, 2019. Starring alongside Kaitlin Doubleday who plays Harper Ellis in the movie, Adrien Grenier's character — Owen Reed — is a single father; the two find meaning and support in the relationship that blossoms while Harper plays nanny to Owen's children and he helps her find her strength (via Heavy). Sounds like your average Hallmark Christmas movie, right? Maybe, but you'd be surprised to know that there are some stories that will never make the plot of a Hallmark Christmas movie. 
Having been filmed in July, a lot of effort was put into turning the set of "Christmas at Graceland: Home for the Holidays" into the chilly season of December, reports Heavy. The title of the movie also was cause for some confusion as fans connected it to the 2018 movie "Christmas at Graceland" starring a different cast which also had its own sequel "Wedding at Graceland" in 2019, but that was not the case, according to Escape Into Film.