How Libra Season Will Affect You If You're An Aries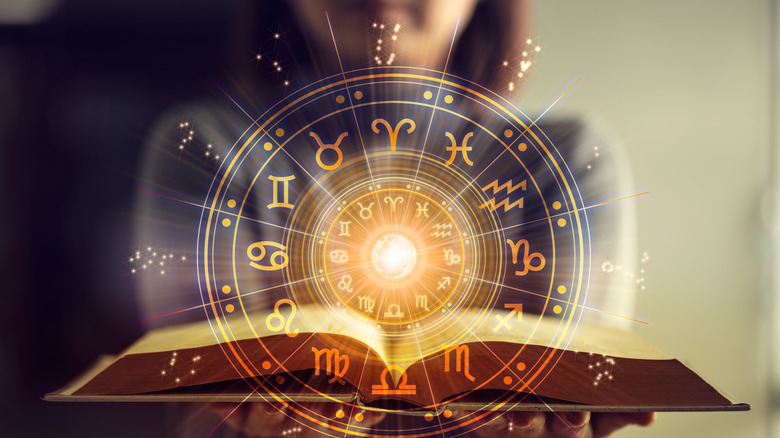 Thanumporn Thongkongkaew/Shutterstock
Libra season runs from September 23 until October 22 and is the point in the zodiac calendar when those born under the air sign of Libra celebrate their birthdays (via Them). It's also the time of year when many are ushering in the fall season and getting ready for all that comes with it. According to Mind Body Green, the Libra season marks the halfway point of the zodiac calendar and brings the energy of new beginnings, as well as themes of harvesting all the things that you've been working so hard to achieve.
Libra is a sign that thrives on balance and fairness, so many members of the zodiac will likely be feeling the same vibes as they feel motivated to get their lives in order. Whether it's looking for a new workout routine, creating a financial budget, working through your reading list, or doing some deep cleaning, Libra season is an ideal time to focus on finding better harmony in your life, per Refinery 29. "Libra is a sign that's associated with discernment, justice, balance and, of course, love," astrologer Stephanie Campos tells the outlet. "As an air sign, Libra season will invite in a more playful and social energy and encourage us to follow our curiosity."
For those born under the sign of Aries, it may be time for some big changes.
Aries will feel an energy shift during Libra season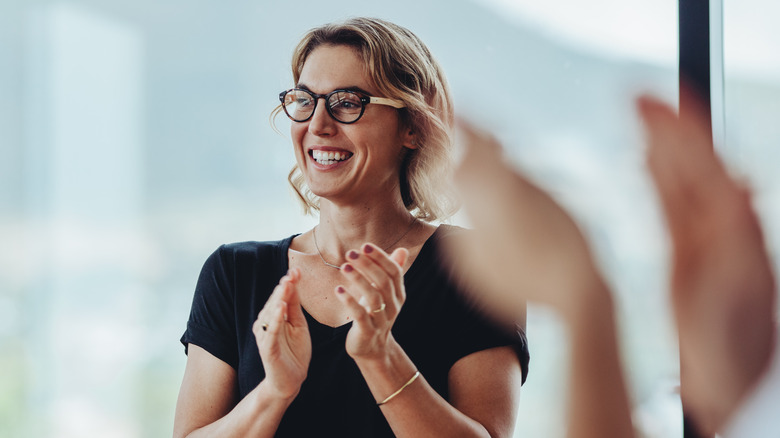 Jacob Lund/Shutterstock
If you were born under the sign of Aries (March 21 to April 19), Libra season will bring some major energy shifts for you, per Them. You might find yourself pushing your limits and testing boundaries from late September to mid-October. However, the outlet suggests that this season may also be very intense with heightened emotions for the fire sign. "Because of Libra season having such a heavy reflective energy right now, it's important to stay focused, expect challenges to arise, and know that it's all happening for your greatest good and highest plan with these six retrogrades happening," astrologer Imani Quinn tells Mind Body Green.
Allure notes that Aries can also expect to go through a transformation at the beginning of October. This may mean that you'll be ready to enter a new phase of your life. The sign may also feel a surge of inspiration to get things done, like completing projects that they've been putting off for months or finally getting some much-needed rest and relaxation. So be sure to check items off of your fall to-do list as the season begins to change and the weather gets cooler.
Aries should stay true to themselves during Libra season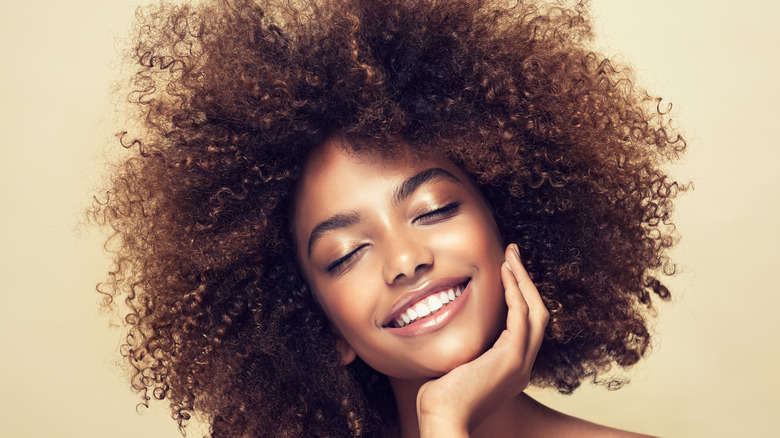 Sofia Zhuravetc/Shutterstock
Libra season may also be a time for Aries to do some self-reflection. The fire sign will see a full moon in their sign on October 9, but because of all the planes in retrograde, Aries will need to tread lightly (via Forever Conscious). Be mindful of what you say and do during this time, and be sure to allow yourself plenty of time to rest and recharge if you happen to feel stressed out or overwhelmed. This is also the time for you to step into the spotlight and show off all of your skills. You might even find some hidden talents if you look closely enough.
According to The Beacon, Aries will be busy during Libra season, and it will be extra important for the sign to be true to themselves during this time. Be sure to do the activities that suit you and know that it's okay to differ from your social circle. The Libra vibes may also have you focused on your relationships, and some major bonding moments might happen between you and a loved one. However, when it comes to romance, it's best not to make any quick decisions before you've had time to think about your significant other and where your relationship is headed.
It appears that Libra season will have Aries all over the place. However, by taking things slow and focusing on their own happiness the sign will be just fine.