Thora Birch Admits The Biggest Challenge Of Making The Gabby Petito Story - Exclusive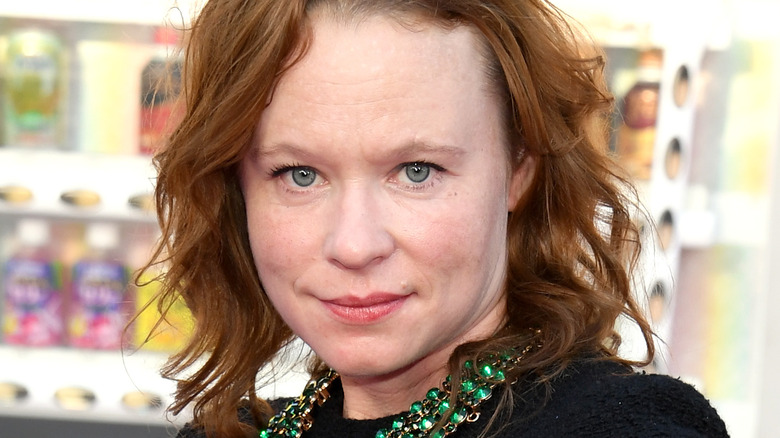 Jon Kopaloff/Getty Images
Thora Birch is best known for her successful acting career, which began back in 1988 when she was just 4 years old. As a child actor, Birch became one of the most ubiquitous, thanks to roles in the TV series "Parenthood" and on the big screen as the daughter of Harrison Ford's character in "Patriot Games" and its sequel, "Clear and Present Danger." She also had memorable roles in such hit movies as "Hocus Pocus" and "American Beauty," winning acclaim for her performance in 2001's "Ghost World." Birch has continued to be a sought-after actor in adult roles as well, with recent projects including "The Walking Dead" (playing Whisperer Gamma) and the upcoming "Addams Family" spin-off for Netflix, "Wednesday."
Now, Birch is demonstrating a whole new set of skills as she makes her directorial debut in "The Gabby Petito Story." The new Lifetime movie tells the tragic true story of Gabby Petito, who was murdered by fiancé Brian Laundrie while they journeyed on a "van life" trip across America.
In an exclusive interview with The List, Thora Birch detailed the biggest challenge she faced while directing her first-ever movie.
If you or someone you know is dealing with domestic abuse, you can call the National Domestic Violence Hotline at 1−800−799−7233. You can also find more information, resources, and support on its website.
Shooting in Utah's Moab desert had its challenges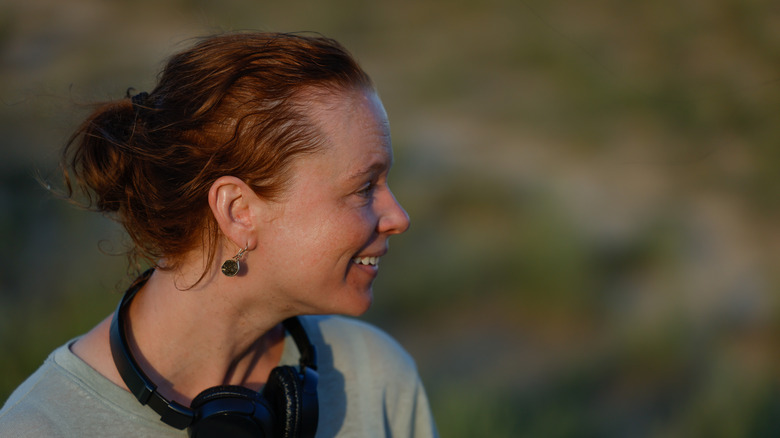 Lifetime
"The Gabby Petito Story" boasts the authenticity of being filmed in Utah's Moab desert, where Gabby Petito and Brian Laundrie explored prior to Petito's murder. However, Thora Birch admitted that filming on location there was not without its challenges. "Utah is a beautiful state, and it had a lot to offer," she said. "From time to time, it was difficult to make it seem like Florida. We cover a lot of ground in the story. The heart of it does take place in the Moab area in Utah and in Wyoming, which are right next to each other. But there were some struggles trying to find the outside of the Laundrie house [in Florida]. We had a lot of fun renting palm trees and planting them and then trying to return them."
Not only was this Birch's first time behind the camera, but the entire production time was a breakneck 16 days. "You're always worried that you're neglecting one part of your other job when you're concentrating on the other," she explained of the multi-faceted role of director. "Thankfully, I didn't have too many days where that was ... This was a quick shoot. There [was] only 16 days. It's one of those things where you try to do as much preparation as you can, and then once you're on set, that gun has fired and now you've just got to let that bullet land a target. You don't even think about it. Some of those days, I don't even remember — I don't even know what we shot. You just have to execute."
Birch did double duty as director and actor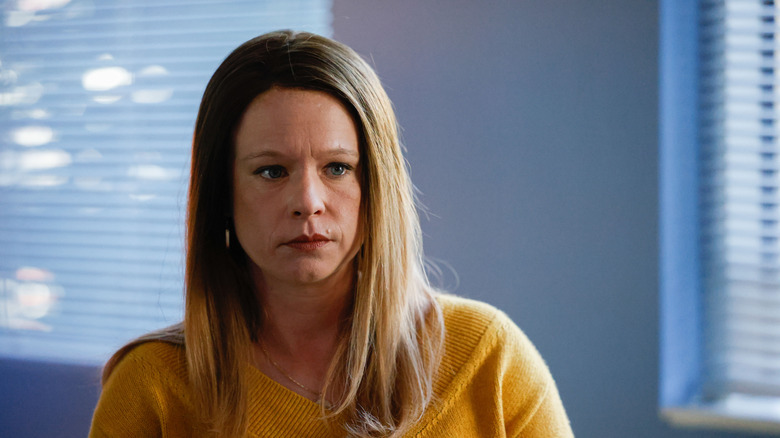 In addition to directing "The Gabby Petito Story," Thora Birch also acts in the film, playing Petito's mother, Michelle Schmidt. "I'm not going to lie. It's daunting, especially going in on your first feature," she said of being both actor and director. "At the same time, I always view the director's role as someone who needs to understand everybody else's role. Acting since I was 4 and being on set since I was 4 gave me a good lead."
Added Birch, "It would be fun to spend a lot of time and experiment and go crazy like they did back in the day. I would love that, but that's not how things are made these days. It's being cognizant of that while also keeping an eye on the end goal creatively."
"The Gabby Petito Story" premieres Saturday, October 1 at 8 p.m. ET/PT on Lifetime.