How Days Of Our Lives' Julie And Eli Are Really Related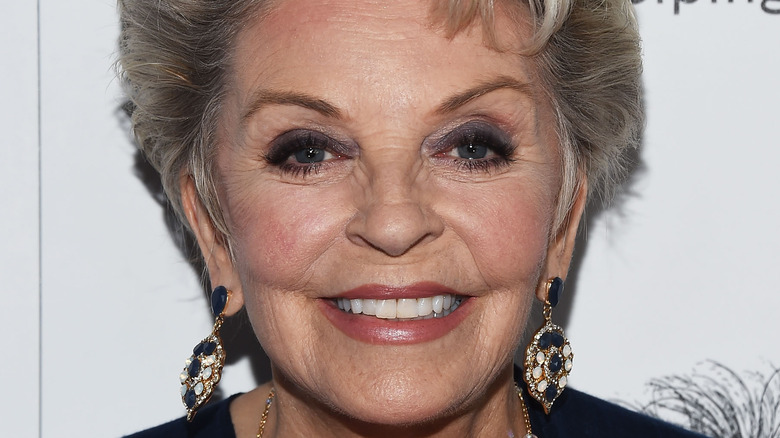 Amanda Edwards/Getty Images
"Days of Our Lives" fans likely don't remember a time when Julie Williams (Susan Seaforth Hayes) wasn't a part of the soap opera. The long-running character has been in Salem for decades and has been at the center of plenty of drama along the way. In addition to being the Horton family matriarch, Julie and her husband, Doug Williams (Bill Hayes), have become two of Salem's most beloved citizens. However, before that, Julie's life was filled with drama and shocking plot twists.
Julie's love life was the center of many storylines over the years (via Soap Central). Julie had flings with Don Craig, Victor Kiriakis, Kurt Randall, and Chip Lakin, among others. She was also married to Robert Anderson and Scott Banning before settling down with Doug. Julie gave birth to two children during her life, including a son with Robert, who died as an infant, and another son David Banning, who was fathered by David Martin but later adopted by Scott.
Although Julie's relationship with her son David wasn't always on good terms, it brought her closer to other family members, such as Eli Grant (Lamon Archey).
Eli Grant is David Banning's biological son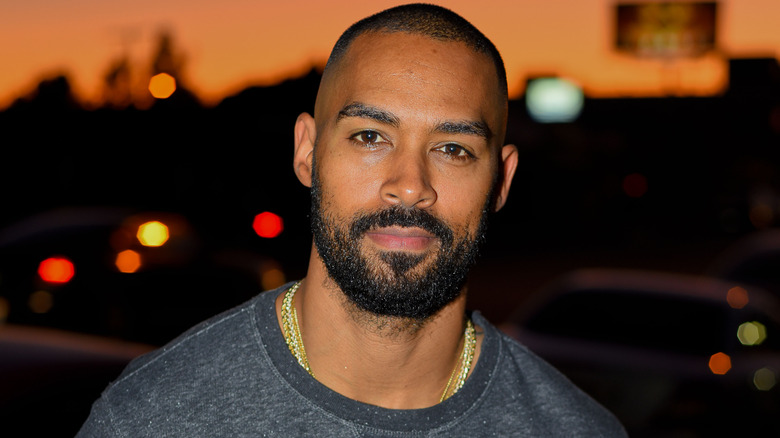 Michael Mattes/Shutterstock
Just before Eli Grant made his way to Salem, Julie Williams got the word that her only living child, David Banning, had died in a motorcycle accident, per Soap Hub. Although David hadn't been seen on "Days of Our Lives" in decades, Julie was understandably torn up about the loss of her son. Fortunately, her family comforted her and offered love and support. Soon after, Eli headed into town to confront his mother, Valerie Grant (Vanessa A. Williams). Eli had been raised by Valerie away from Salem and was told that Terrence Grant was his father. However, as an adult, he realized that his mother had lied to him, and he wanted answers.
When Valerie returned to Salem for David's funeral, she was shocked to see that Eli had followed her. Eli soon began to put the pieces together and quickly realized that David Banning was his biological father, according to Soaps in Depth. Sadly, Eli never got the chance to meet David prior to his death. Eli was furious with his mother over her betrayal and decided to stay in Salem to get to know his Horton family members, including his grandmother Julie Williams.
Eli named his daughter after Julie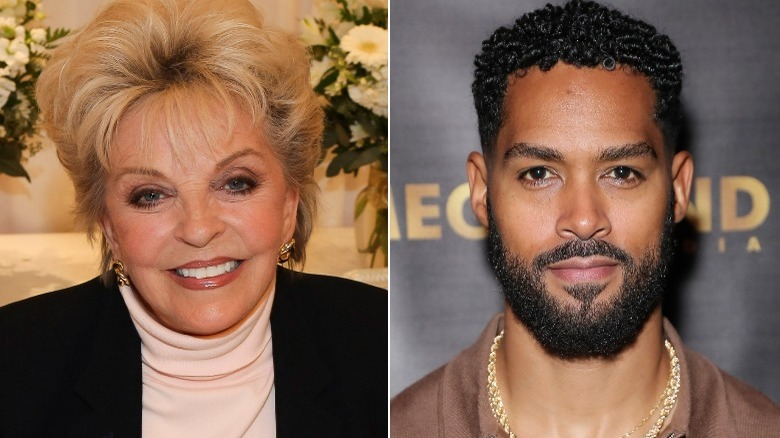 Leon Bennett & Scott Legato/Getty
"Days of Our Lives" viewers watched as Julie Williams met her grandson Eli Grant for the first time in dramatic fashion, according to Soap Hub. Julie was thrilled to learn that Eli was her grandson and even threw a party for him to meet his other Horton family members and be welcomed into the fray (via Soaps in Depth). Eli soon learned about his family's rich heritage in Salem and opted to stay in the town after being hired as a police officer. Julie was thankful to have another family member to look after and bond with, as it also helped her through the loss of her son, David Banning. Eli and Julie grew very close, and their relationship began to bloom.
Eventually, Eli fell in love with Lani Price (Sal Stowers). The two welcomed a son whom they named David Abraham after both of their fathers. Sadly, their baby died at birth. Years later, Lani gave birth to twins, a boy and a girl. The couple also gave these children very special names. The boy was named Carver in honor of his grandfather Abraham Carver, and the girl was given the name Julia after Eli's grandmother Julie, per Celebrating the Soaps.
While Eli didn't grow up knowing Julie and the rest of the Hortons, he has made strong connections with them since the truth about his paternity was revealed.