Ryan Gosling Is More Musical Than You Originally Thought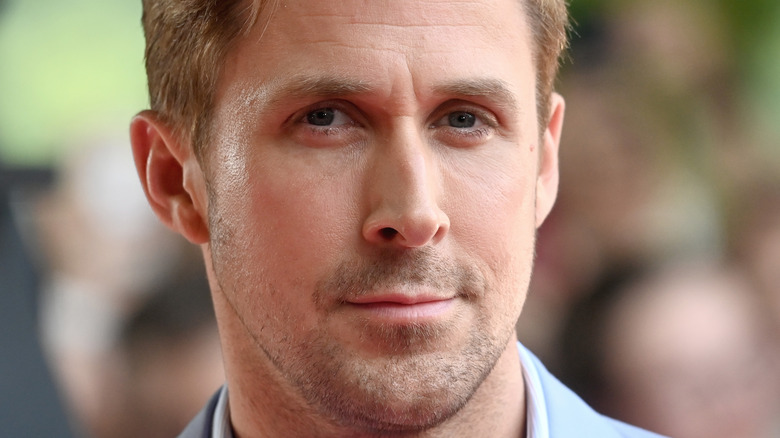 Dave J Hogan/Getty Images
The internet is very excited about Ryan Gosling's portrayal of Ken in Greta Gerwig's "Barbie" movie (via YouTube). Gosling first won the hearts of his fans by starring in 2004's "The Notebook," which catapulted him to heartthrob status. Since then, he's starred in several romantic films, including "Blue Valentine," "Crazy Stupid Love," and "La La Land." But that's not his only genre. He's also appeared in the likes of "Drive," "The Nice Guys," "Blade Runner 2049," and "The Place Beyond The Pines."
But out of all those films, "La La Land" is arguably Gosling's most recognized piece of work in recent years — mainly because it gave the star an opportunity to showcase his musical talent. Gosling plays piano in the movie, having practiced every day for four months and taking lessons. The actor's ability to play by ear (via BBC News) led his co-star John Legend to not believe that Gosling hadn't played seriously before. "You can't be this good right away," he told CBC. Director Damien Chazelle confirmed there was "no piano double at all in any shot of the movie" and that it was all Gosling.
Ryan Gosling is part of a spooky Halloween rock band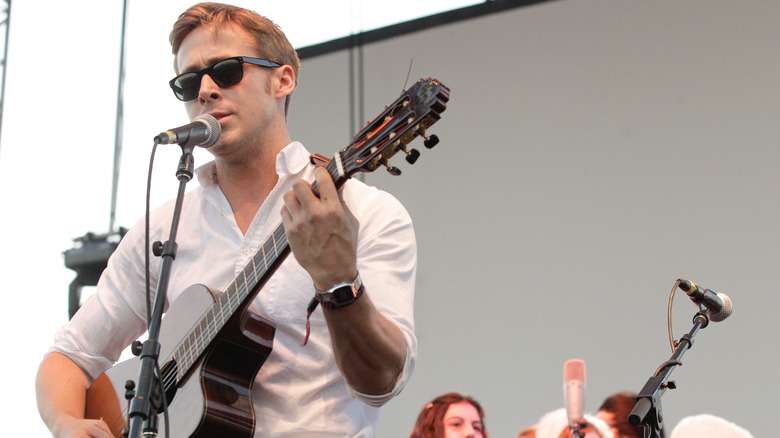 Noel Vasquez/Getty Images
Music came naturally to Ryan Gosling, who starred alongside future popstars Britney Spears, Justin Timberlake, and Christina Aguilera on "The All-New Mickey Mouse Club" when he was 13. A young Gosling also performed in talent shows at around the same age, performing a rendition of "When A Man Loves A Woman" during one particular performance (via YouTube).
While he didn't follow the same career trajectory as his "Mickey Mouse Club" peers, Gosling didn't cast his musical talent aside. His main focus has always been acting, but he formed a band with friend Zach Shields called Dead Man's Bones. An indie rock band with a Halloween theme, they released their self-titled debut album in 2009 (via AllMusic). Gosling did play some piano on this record, in addition to the cello and guitar (via Pitchfork). Two songs from that record have been used in films — "Lose Your Soul" was used in the credits of the 2013 film "Age of Panic," and "In The Room Where You Sleep" was on the 2013 soundtrack for "The Conjuring" (via LDN Magazine).
La Land Land isn't the only film that Gosling has performed musically in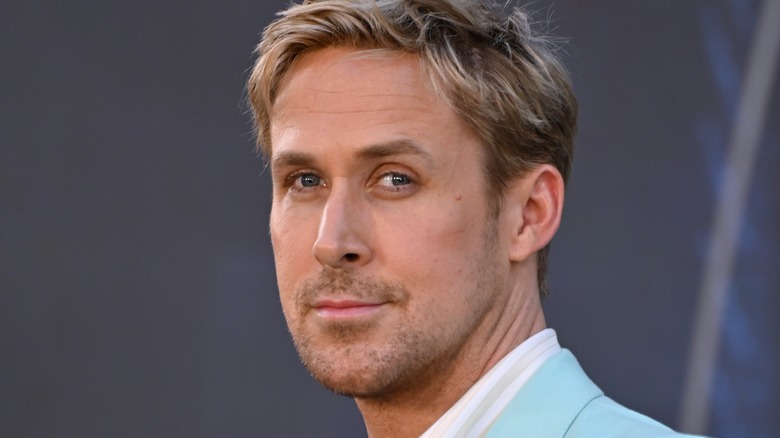 Featureflash Photo Agency/Shutterstock
As Ryan Shields told Pitchfork, the duo had "made music before," but they weren't comfortable with the process. "We worked with people who were super professional, really accomplished musicians," he explained. "And I always felt — I think Ryan felt the same way — everyone I was working with, I was trying to step up to their level and be as good as they were."
For their music, Gosling and Shields stripped it right down and played on their own terms, to a point where Gosling felt comfortable using his natural singing voice. Shields describes Gosling's voice as having "this old quality, like this 50s kind of croonery feel. Every time I would hear him singing, without trying to sound like anything, that's how he sounded."
Gosling carried his natural singing voice into his later work, including "La La Land." But for a while, the actor "was always embarrassed because I sang like that, so I always tried to make my voice sound more contemporary," Gosling said.
While the band has not released anything or played live shows since then, Gosling hasn't stopped with the music. Obviously, there's his work in "La La Land," but he also serenaded Michelle Williams in "Blue Valentine" with a ukulele rendition of the Mills Brothers' "You Always Hurt The One You Love" (via YouTube), in addition singing a bit of Spanish in "A Place Beyond The Pines" (via YouTube).