Days Of Our Lives' Brady/Chloe/Philip Triangle Explained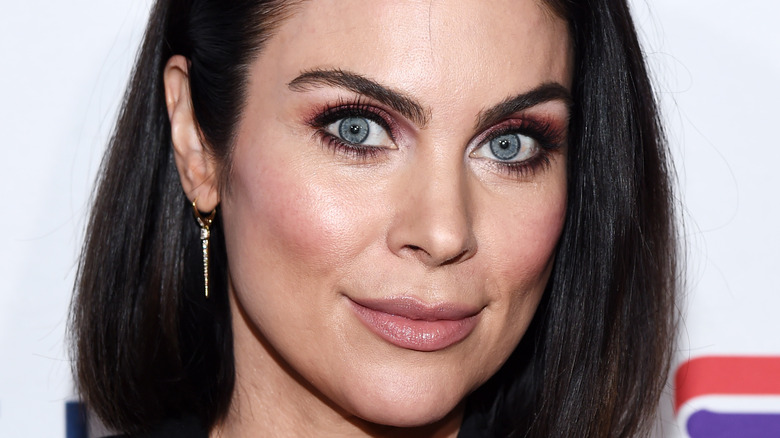 Amanda Edwards/Getty Images
"Days of Our Lives" is known for its iconic romances and epic drama. Viewers of the long-running soap opera have seen shocking plot twists over the years and some love triangles that fans couldn't get enough of. Through the decades, there have been several messy love triangles, like the one between Bill, Mickey, and Laura Horton. 
Some memorable "Days of Our Lives" love triangles include Hope Brady and Billie Reed competing for Bo Brady's heart, Dr. Marlena Evans being conflicted between her love for Roman Brady and John Black, and sisters Sami and Carrie Brady fighting over Austin Reed, per Fame 10.
However, fans can't forget the love triangles between Abigail Deveraux, Chad DiMera, and Gabi Hernandez, or Brady Black, Eric Brady, and Nicole Walker either (via TV Overmind). While many of these love triangles have worked themselves out over the years, there is one that has stood the test of time and continues to be revived again and again.
Chloe fell in love with both Philip and Brady at a young age
"Days of Our Lives" fans first met the character of Chloe Lane (Nadia Bjorlin) in 1999. Chloe went to high school with many of Salem's most prominent teenagers, like Philip Kiriakis (Jay Kenneth Johnson), Shawn Brady (then Jason Cook), Belle Black (then Kirsten Storms), and others, per Soaps in Depth. Chloe was immediately deemed an outcast because she wore all black and hid behind large glasses and her long, straight hair. She was often bullied in school and referred to as "Ghoul Girl."
However, Chloe caught the attention of Philip, who saw through her odd persona and got to know the real her. Philip began to fall for Chloe, especially after she had an epic transformation during the school's Last Blast dance (via Soap Central). Though the pair grew closer, things took a dramatic turn when they began lying to and about each other. The couple eventually split, and Chloe found herself befriending Philip's nephew, Brady Black (then Kyle Lowder).
Chloe was then diagnosed with leukemia, and Brady was there to help her through the experience. The pair gave in to their feelings for each other, but Philip was unhappy about the situation and did all he could to split them up. Chloe eventually left town but returned later to reunite with Brady, whom she eventually married.
The love triangle was revived in 2020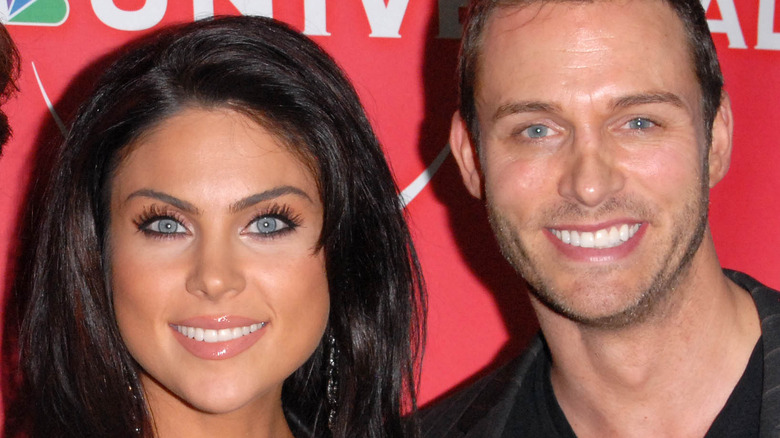 S_bukley/Shutterstock
After getting married, Brady and Chloe left Salem together. Chloe later returned in 2007 to reveal that she and Brady had split and that he had developed a substance abuse problem, per Soap Central. "Days of our Lives" fans watched Chloe grow close with Philip again following her divorce. However, things didn't work out between them yet again, and Chloe found herself pregnant with Daniel Jonas' (Shawn Christian) child.
However, in 2020, Chloe's old love triangle reignited when she started working alongside Brady (now played by Eric Martsolf) at Basic Black while also rekindling her relationship with Philip (via Soaps in Depth). Chloe began dating Philip, but Brady made it clear that he was also interested in getting back together with his ex-wife. Philip was so annoyed by Chloe and Brady's connection that he faked his own death and tried to have Brady convicted of his murder. However, when Philip's plot was revealed, Chloe went running into Brady's arms.
It seems that the love triangle between Chloe, Brady, and Philip will never officially be over since she can't seem to stay away from either man. Her long history with the two continues to draw her in, and fans will have to keep watching to find out how it all plays out.