The Lifetime Movie Zac Efron Appeared In Before His High School Musical Days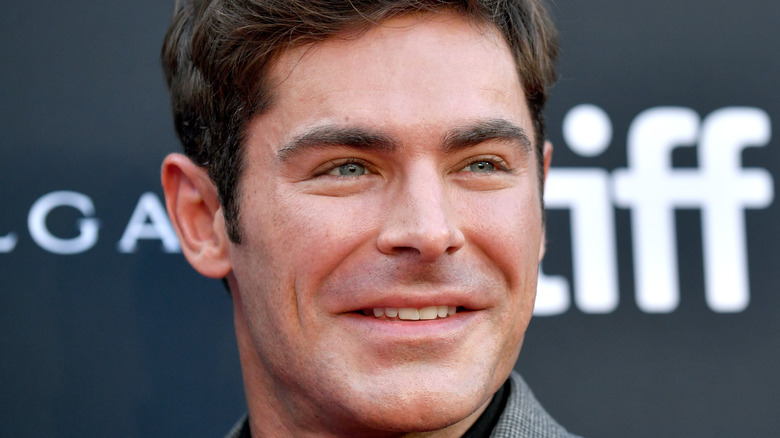 Rodin Eckenroth/Getty Images
We may receive a commission on purchases made from links.
Zac Efron doesn't actually play basketball, but he's made a habit out of winning games on screen — the actor's real-life height may surprise you. Not only does his "High School Musical" character Troy Bolton impress at New Year's Eve karaoke, but he can also twirl a basketball on his index finger. In the 2009 high school comedy "17 Again" Efron plays Mike O'Donnell, carrying his teammates through a series of on-court successes while also navigating "Back to the Future" style conundrums — how's that for multitasking? 
Zac Efron rose to fame in 2006 dribbling and singing his heart out on the Disney Channel (via Men's Health). "There will never be another experience like that for me," said the actor in regards to his teenage years on the set of "High School Musical," per Evening Standard, as originally reported by BBC Radio 1.
In the 15-plus years since winning hearts as the Wildcat's point guard, he's taken on a few darker roles. In 2019, Efon played Ted Bundy in Netflix's "Extremely Wicked, Shockingly Evil and Vile." In 2017, he honored his musical roots and starred alongside Hugh Jackman in "The Greatest Showman." However, fans might be unfamiliar with Efron's pre-"High School Musical" foray into Lifetime movies.
Zac Efron's first starring role was in Miracle Run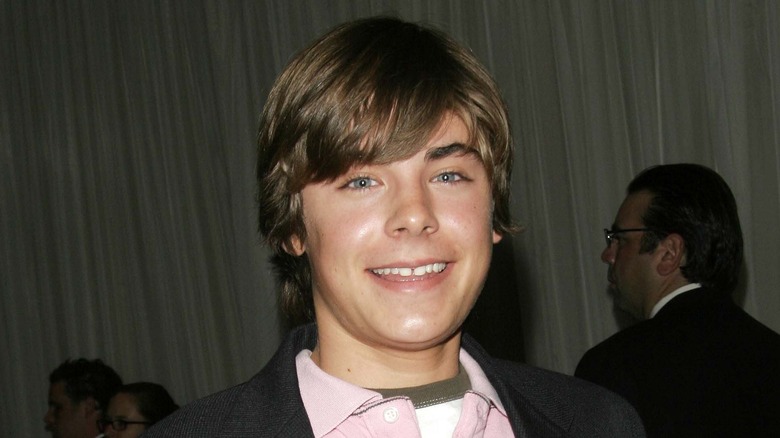 Joe Seer/Shutterstock
In 2004, two years before falling in love with Vanessa Hudgens's Gabriella in "High School Musical," Zac Efron starred in the Lifetime original movie "Miracle Run" alongside veteran actress Mary Louise Parker. The story follows Corrine Morgan-Thomas, a single mother raising twin boys on the autism spectrum. A young Efron plays Stephen, one of the brothers, and an aspiring high school cross-county runner (per Cosmopolitan). Efron was widely-praised for his portrayal of Stephen — a 2004 Variety review called his performance "commendable," and the film earned a Young Artist Award in 2005 (via IMDb).
"Miracle Run" was based on the true story of the real-life Corrine Morgan-Thomas and her twin sons (via Penguin Random House). In 2009, several years after the success of Lifetime's "Miracle Run," Morgan-Thomas wrote a memoir and parenting guide detailing Stephen and Phillip's "first steps into adulthood," per Amazon. In an excerpt from her book narrating the struggle of watching children grow and gain independence, Morgan-Thomas considers, "maybe all this worrying and wondering and struggling to let go is normal. Maybe I'm no different and no more special than any other parent when it comes to the twin desires to hang on and to let go . . ."
Neurodivergent actors lack on-screen representation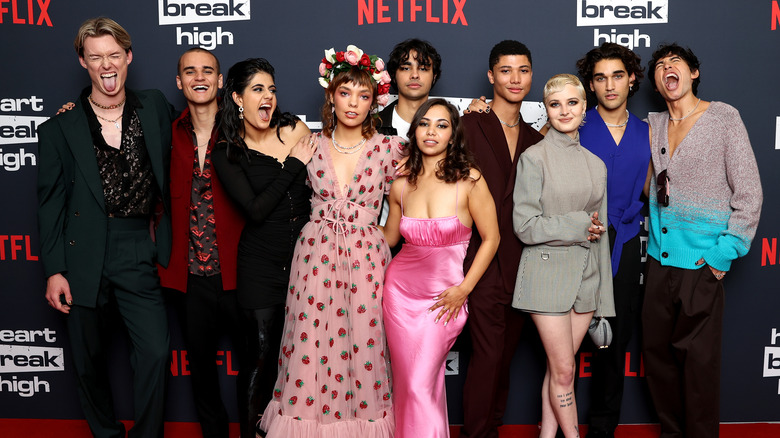 Brendon Thorne/Getty Images
Zac Efron is not the first neurotypical actor to play a neurodivergent character — Hollywood has a storied history doing this (via Forbes). "Inclusion in these types of platforms matters so much," explained actress Monique Donath (per ABC Every Day). Donath, who is the mother of a four-year-old on the autism spectrum, worries about the "misconceptions" and generalizations that often accompany stories of autism on screen. "What kind of world will [my son] grow up in?" she wondered.
Netflix's recent "Heartbreak High" reboot has been commended for its portrayal of neurodivergence. Australian actress Chloe Hayden plays Quinni, one of the show's lovable leads. Both Hayden and her character are autistic, making "Heartbreak High" one of the first shows to cast a neurodivergent actor to represent neurodivergence on screen as of 2022, as The Sydney Morning Herald reported. According to Chloe Hayden via Refinery29, "The thing is, media has such a hold on us as to what we believe is real life. So, people see autistic people represented in media played by non-autistic men and they go, 'That's what autism is.'" 
As Mitchell Adams wrote in The Sydney Morning Herald, "in a world where people like me are reduced to caricatures, seeing ourselves represented authentically is a game-changer." He continued, "this is the moment autistic people like myself have been waiting decades for. Better yet, it is an accurate portrayal of someone on the spectrum by an actor who is on the spectrum themselves."