The Wedding Gift Queen Elizabeth Gave Camilla Parker Bowles And Her First Husband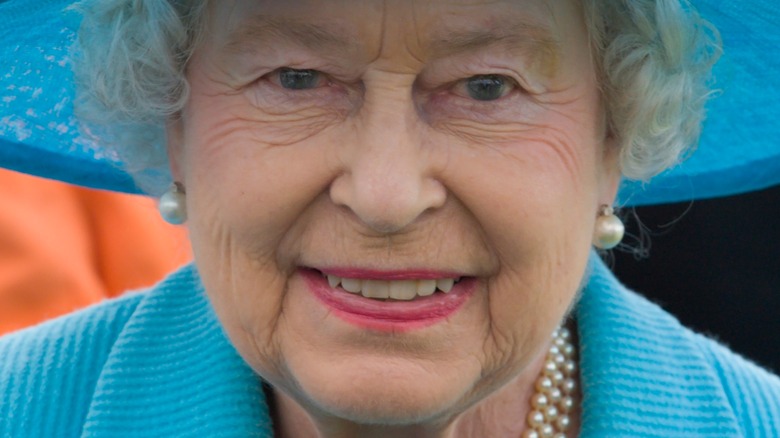 SRichardImages/Shutterstock
We are all familiar with King Charles III's life before he tied the knot with Camilla Parker Bowles, Queen Consort. He was married to Princess Diana — one of the most beloved figures in royal history — for over a decade, before a very public split took over the royal news cycle and the years to come (via Vogue).
During Charles and Diana's marriage trouble, the princess did not hold back when speaking with the press. She made it clear that Camilla's role in Charles' life didn't simply occur after their separation. Diana famously told the BBC's Martin Bashir, "There were three of us in this marriage, so it was a bit crowded," sharing that she was well aware of the relationship between her husband and Camilla. 
When Princess Diana tragically passed away, she was already divorced from Charles, yet still a stunning fixture in the royal and high society circuits. The new king and queen consort would not marry until 2005, having abandoned their plans to reintroduce Camilla to the public after Diana's passing, The Guardian noted in 1998. 
While Charles and Camilla's relationship and ongoing affair was the worst kept secret in Britain, Camilla's union, separation, and divorce from her first husband has managed to slip a bit more under the radar. The late queen herself even had a small piece of involvement in Camilla's first marriage. 
The queen was close with Camilla and her first husband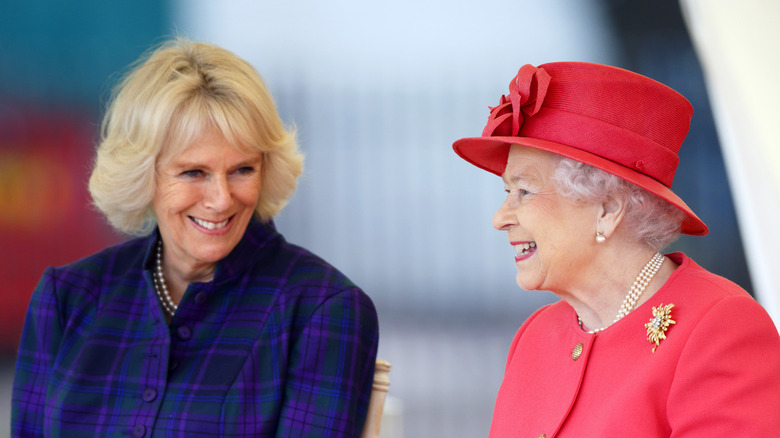 Max Mumby/indigo/Getty Images
Though King Charles III and Camilla Parker Bowles, Queen Consort, were not married until 2005, they had been in each other's lives for decades. According to Town & Country, Camilla and her family were friends with the royals — and ran in the circles of high society — throughout her lifetime. It wasn't until 1970 that the pair would meet, and they went on to date until Charles left for the Royal Navy. From there, Camilla would move on, too.
Three years later, Camilla married her first husband, Andrew Parker Bowles. Since the royal family was close friends with Camilla's, Queen Elizabeth II gifted Camilla and Andrew a special gift for their wedding day (via Hello! Magazine). The gift was very on-brand for the queen.
Of course, Queen Elizabeth gave Andrew and Camilla a corgi as a wedding gift. The adorable dog was named Windsor Flame. However, much to her dismay, the queen received the dog back when the couple separated. Camilla had been close to the queen for decades, but so had her first husband Andrew, who served as the page boy at the queen's wedding. Now, Camilla and the queen are family.