How The October 9 Full Moon Will Affect You If You're A Gemini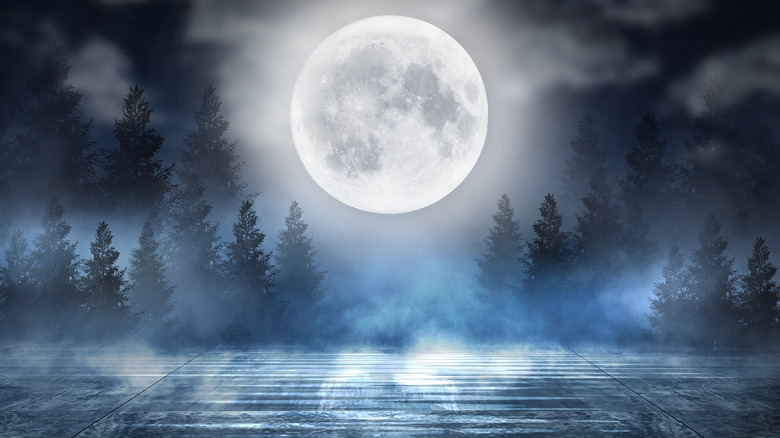 Mia Stendal/Shutterstock
The full moon on October 9 is the first official full moon of autumn and comes during Libra season. The lunation falls in the sign of the fire sign of Aries and has been nicknamed the Hunter's Moon, per Forbes. However, the lunation also goes by other names such as Travel Moon and Dying Grass Moon as well. This month's full moon is very special as it will shine brightly in the sky for not one, but two nights and appear to be orange in color due to the wavelength lights called Raleigh scattering.
Woman and Home suggests that the lunation is an ideal time for all members of the zodiac to go easy on themselves, be kind to their mind, body, and soul, and perhaps engage in some self-care along the way. The same goes for any romantic partner. Be aware of their feelings and try to be gentle during the lunation as they are known for being times of high emotion. "With the moon opposing it from Aries, the energy is about balancing your own emotional needs and the needs of the romantic partner, in addition to maintaining [other] relationships," astrologer Yana Yanovich tells PopSugar of the full moon energy.
Meanwhile, if your zodiac sign is Gemini, the lunation may bring out your need for connection and community.
Gemini may need to step away from social media during the full moon on October 9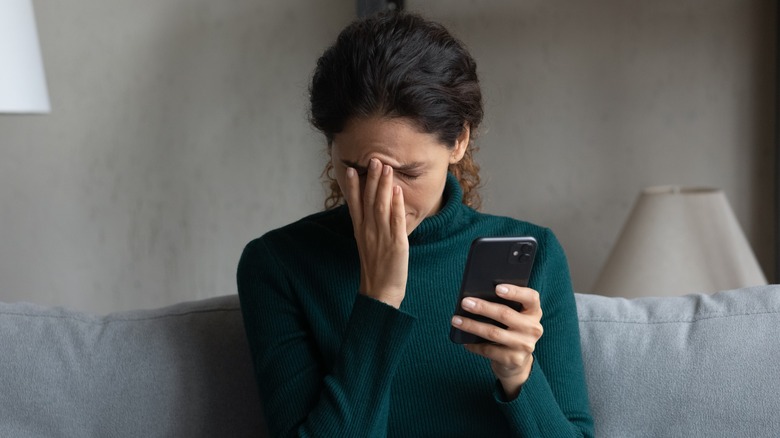 fizkes/Shutterstock
If you were born under the zodiac sign of Gemini (May 21 to June 20), the full moon on October 9 could prove to be a time of social change for you. According to Woman and Home, this lunation falls in Gemini's eleventh house of networks. This could point to some much-needed changes in the way you socialize. Perhaps you need to take a break from social media, as it could be impacting your mental health. While social media is supposed to be fun and a great way to stay in contact with friends and family, it can often turn into something that causes stress and anxiety, as well as comparisons with other people. Stepping away for a bit will help you reset and be more present in the moment.
Cosmopolitan notes that the full moon may also bring on a strong need for community interaction and connection. This is a perfect opportunity to spend quality time with loved ones. So plan a family dinner or an outing with your closest friends. Maybe you are in need of a date night with your partner, or you simply want to reconnect with yourself by spending an evening at home resting and enjoying your favorite activities. The lunation also marks a great time for Gemini to get out there and volunteer in their neighborhood.
Gemini should look to recharge during the full moon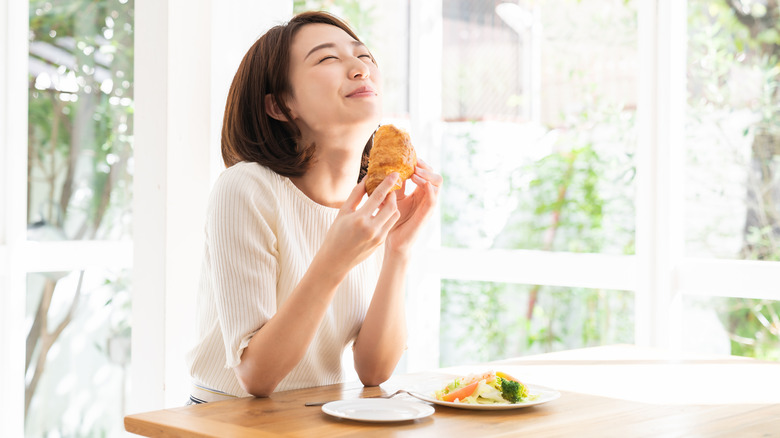 miya227/Shutterstock
Allure reveals that Gemini may want to rest up during the time of the full moon on October 9, because the end of the month will be a very busy time for the air sign. While things may feel calm now, Gemini will likely be receiving plenty of invitations for fun fall activities such as Halloween parties as the end of the month draws near. So, now is the time to read a good book, take care of your mental health, and allow your body to relax and recharge before you move forward into one of the busiest and most exciting times of the year.
Meanwhile, while full moons are often a time of high emotion and stress for many members of the zodiac, Gemini will have it easy during this lunation. Astrologer Yana Yanovich tells PopSugar that Gemini will be able to resolve any issues easily during the lunation. "The conflicts and disagreements that might be brought up during this time can be solved in a peaceful manner," Yanovich says.
It appears that Gemini has a lot of fun and exciting things to look forward to as the full moon approaches, and by taking care of themselves now they'll ensure a wonderful end to the month.