Who Was Shane Donovan's First Wife On Days Of Our Lives?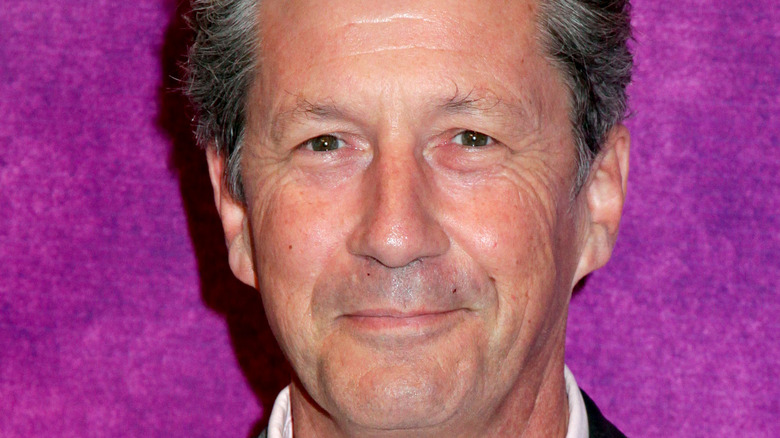 Paul Redmond/Getty Images
Some "Days of Our Lives" couples are so iconic that fans could never forget their epic love stories. Pairings such as Bo Brady (Peter Reckell) and Hope Williams Brady (Kristian Alfonso), Steve Johnson (Stephen Nichols) and Kayla Brady (Mary Beth Evans), John Black (Drake Hogestyn) and Dr. Marlena Evans (Deidre Hall), Jack Deveraux (Matthew Ashford) and Jennifer Horton (Melissa Reeves/Cady McClain), and others have thrilled fans for decades, per Listal. Their romances have been the backbone of the soap opera and also laid the groundwork for other fan-favorite couples as well.
Younger "Days of Our Lives" viewers have seen couples such as Abigail Deveraux (Kate Mansi/Marci Miller) and Chad DiMera (Billy Flynn), Will Horton (Chandler Massey) and Sonny Kiriakis (Zach Tinker), Ben Weston (Robert Scott Wilson) and Ciara Brady (Victoria Konefal), and others evolve into super couples of their own, per Fame 10. However, there may be some couples that fans don't remember because they've been off the canvas for so long.
Pairings like Shane Donovan (Charles Shaughnessy) and Kimberly Brady (Patsy Pease) were once at the center of major storylines on the Peacock sudser before their characters exited the series. However, Kimberly wasn't Shane's first love.
Shane Donovan's love life imploded during a tense trip to London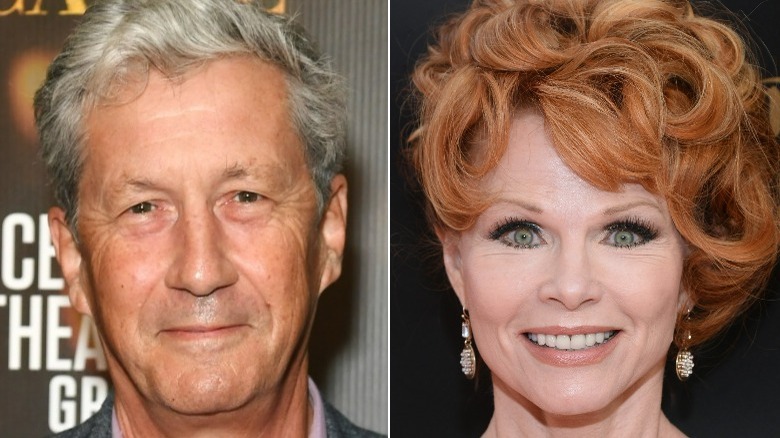 Jc Olivera/Getty & Matt Winkelmeyer/Getty Images
Shane Donovan was first introduced to "Days of Our Lives" fans in 1984 when he came to town to keep watch on the troublemaking villain Stefano DiMera (Joseph Mascolo). Shane masqueraded as Larry Welch's butler in order to get information about Stefano's search for the three prisms designed by Larry's father, via Soaps.com. Shane later teamed up with Bo Brady in hopes of stopping Stefano from acquiring the third prism. Later, Shane and Bo paired up with Bo's sister, Kimberly Brady as well as Bo's love interest Hope Williams, per Soap Central. The group headed to England in 1985 to stop a terrorist called The Dragon, who was plotting to kill the British royal family.
While in London, Shane and Kimberly gave into their feelings for each other and declared their love. Meanwhile, Bo and Hope were given an extravagant royal wedding by the British monarchy as a way to say thank you for helping to protect them. Although Shane and Kimberly had a long and complicated relationship, their trip to London is where their story really began, and how fans were introduced to Shane's first wife, Emma Donovan (Jane Windsor).
Emma was murdered by Shane's ISA partner
Although Shane Donovan and Kimberly Brady had feelings for one another, they ran into many obstacles during their relationship. One such obstacle was the return of Shane's presumed dead wife, Emma Donovan, via Soaps.com. According to Soap Central, Shane believed that Emma had died in an explosion. However, while in London Shane and Kimberly came across Emma and were stunned. She had been brainwashed by The Dragon and tasked with killing Bo and Hope Brady. Kim decided to back off from Shane so that he and Emma could resume their marriage. However, Shane was still in love with Kim. Emma tried everything she could to keep them apart, including pushing Kimberly toward Victor Kiriakis (John Aniston).
Kimberly eventually became pregnant and feared that Victor was the father. Emma switched the DNA test results, but Shane was so in love with Kimberly that he vowed to love her and the baby boy named Andrew, via Soap Central. Andrew's paternity was ultimately discovered and Emma was found dead. Kimberly became the main suspect until it was revealed that Shane's ISA agent partner, Gillian Forrester, was to blame for Emma's death.
While Emma's life and storyline was interesting and entertaining, Shane's heart has seemingly always belonged to Kimberly, and the two got back together and moved from Salem with their family.