Meghan Markle And Prince Harry Are Reportedly Facing Major Problems With Their Netflix Doc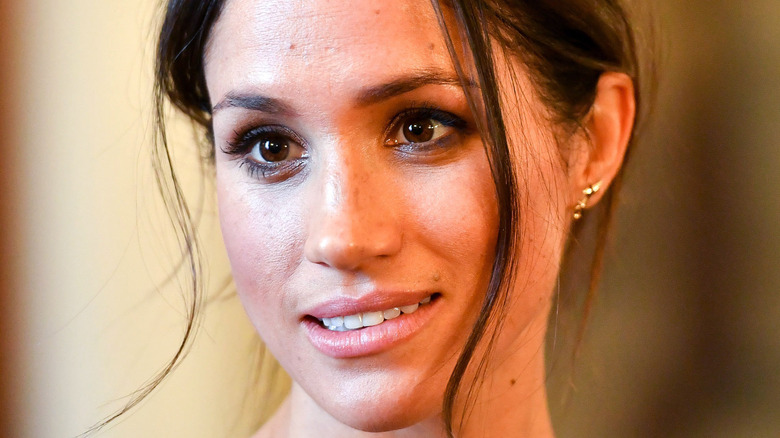 Wpa Pool/Getty Images
Prince Harry and Meghan Markle have been dealing with a lot of issues regarding their media projects lately, and this time around, they're facing conflict with their Netflix docuseries. Queen Elizabeth's death reportedly served as a catalyst for the royal couple to make edits to their work. In Markle's case, her team had to make sure that the remaining episodes of her podcast, "Archetypes," were void of disparaging comments against the royal family. "They're going through them all with a very fine tooth comb to make sure there's nothing derogatory, hurtful, or indeed that could cause yet another explosive time-bomb," royal commentator Neil Sean claimed (via Sky News). It may be because Markle is trying to mend her relationship with the family, or she's actively trying not to stir any more controversy.
Meanwhile, Prince Harry's upcoming memoir apparently had to be edited as well. Royal commentator Josh Rom told Express that the Duke of Sussex is "scrambling" to "re-edit some chapters, some passages of his book." He apparently didn't anticipate the love and support they had received from the rest of the family at the time of Queen Elizabeth's passing, so he's trying to edit out any parts of the book that may come across as "insensitive."
Now, the couple has reportedly moved on to scrubbing their Netflix docuseries clean of anything that may further compromise their already rocky relationship with the royal family.
Prince Harry and Meghan Markle are reportedly making edits to their series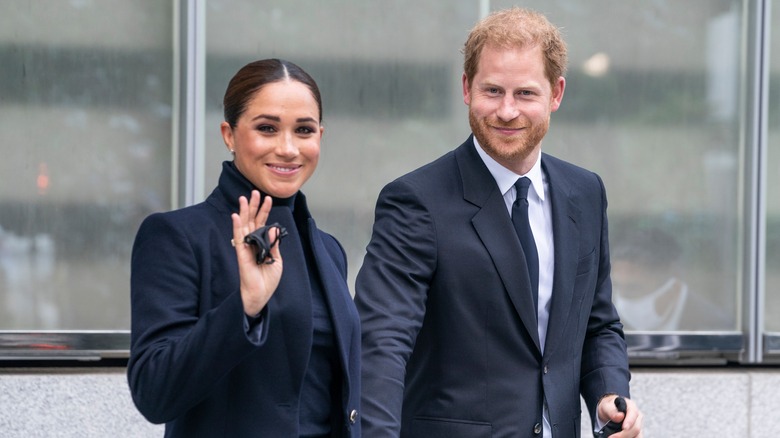 lev radin/Shutterstock
In 2020, when Prince Harry and Meghan Markle stepped down as senior royals, they inked a multiyear deal with Netflix to work on several documentaries, docuseries, feature films, scripted shows, and children's programming, per The New York Times. The first project to be greenlit is a docuseries, but the couple is apparently feeling "panicked" over what had been filmed so far and had requested to make substantial changes.
"Harry and Meghan are having second thoughts on their own story, on their own project," a Netflix source told Page Six, with another insider dishing, "Harry and Meghan are panicked about trying to tone down even the most basic language. But it's their story, from their own mouths." They apparently wanted to tone down what they had said about the royal family, but the edits they wanted to make are so significant that "if granted, it will effectively shelve the project indefinitely." Netflix, for their part, is reportedly not budging with the requests and is "standing by the filmmakers."
Ever since Harry and Meghan's Netflix deal was finalized, they have been incredibly tightlipped about what their plans are in terms of content. But in an interview with The Cut, the Duchess offered a spoiler: "The piece of my life I haven't been able to share, that people haven't been able to see — our love story."