Carrie Ann Inaba Explains How Changing Her Mindset On Chronic Illness Changed Her Life - Exclusive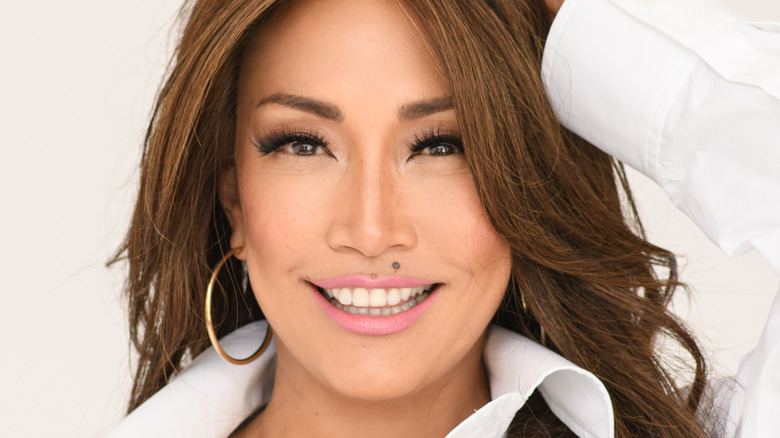 Glenn Nutley/The Content Collective
Carrie Ann Inaba will never forget the day she was first diagnosed with multiple autoimmune diseases. Ever since, she's been forced to become more in tune with her body, and sometimes that means slowing down and scheduling time off. "In the last two years, I reached a point where I was in immense pain," Inaba said during an exclusive interview with our sister site Health Digest. "And the pain wouldn't stop."
Both lupus and Sjögren's Syndrome continually cause excess amounts of inflammation throughout Inaba's body. To get some relief, the "Dancing with the Stars" judge has turned to hyperbaric oxygen chambers and healthy foods in order to help heal her body. However, the mental toll her symptoms have had on her can be just as strong as the physical pain. "You get also depressed when you're in this state and you're in a constant flare-up," Inaba said.
It was in these last two years that she decided to make an appointment with psychiatrist Dr. Daniel Amen, who completely transformed the way she felt about her chronic illnesses. "If you can focus on your brain's health, everything else is going to fall in line and in order," she explained.
She first rephrased the way she thought about her physical health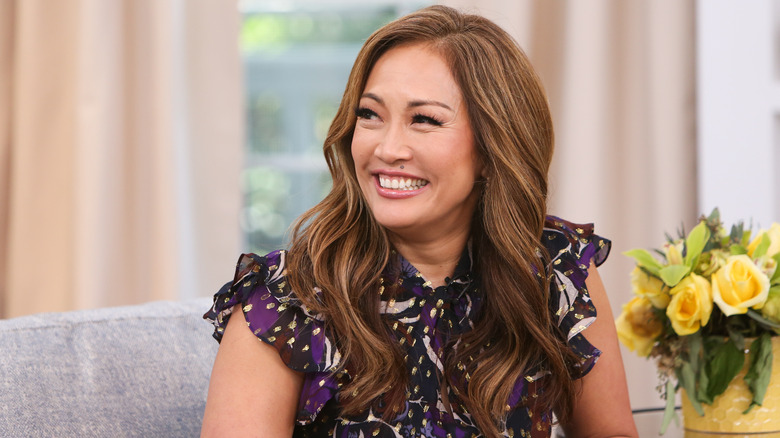 Paul Archuleta/Getty Images
One of the most important things that Carrie Ann Inaba has learned is to completely rephrase the way she thinks about her health.
For example, instead of simply telling herself to eat healthier foods, Inaba has focused on creating an entirely new relationship with her food. Her psychiatrist recommended she "find 20 foods that you love and love you back," she explained. "That's such a beautiful way of putting it, and [it was] changing the way I was looking at the way I was eating as opposed to trying to think 'anti-inflammatory,' which felt so stringent and rigid to me." Instead, "This felt like love," she added — and her body was already beginning to feel a lot better.
In addition to how she now thinks about food, Inaba was initially instructed to take pause whenever any other intrusive thought came across her mind. "He said something to me once that is helpful for everybody," Inaba said. "Question your own thoughts."
It can help to put emotions on paper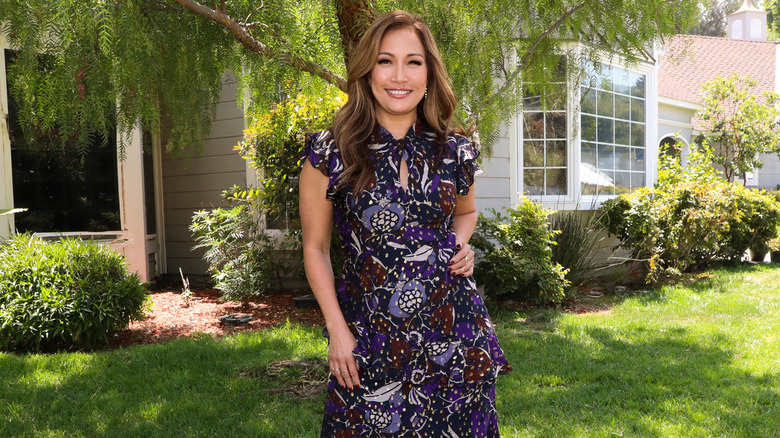 Paul Archuleta/Getty Images
Throughout Carrie Ann Inaba's wellness journey, she has also learned that there's a surprising reason that her body can become inflamed. "I learned that there is a component to some of the inflammation in my body that comes from emotional trauma," she told Health Digest.
In order to help heal her mind, Inaba began journaling every night, letting go of all her negative emotions and stowing them away on paper instead. "A lot of people believe that some of the pain that we hold in our body is based in trauma and that we hold those painful memories or those fearful thoughts," she explained. "When we release them onto the page, our body no longer has to store them. That helps to reduce levels of inflammation."
Though chronic illness may affect her body physically, brain health has produced a big effect in her healing. Rephrasing her thoughts and expelling negative emotions is what has helped keep Inaba on track. She's even decided that her diagnoses have provided her with some of life's best gifts — and ones that she wants to share with others. "If you focus on the gifts, you're actually going to experience more gifts," she said. "It's the law of abundance and the law of attraction."
For more on Carrie Ann Inaba's health and wellness journey, visit her website Carrie Ann Conversations.