Royal Insider Sheds Light On What Kate And William Were Really Like When They First Started Dating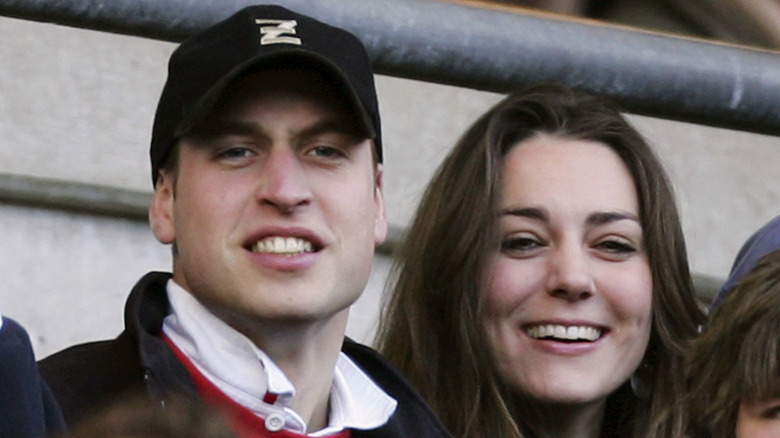 Richard Heathcote/Getty Images
Kate Middleton has been married to Prince William since 2011, but there was a time when this established senior royal couple was just getting to know one another. In fact, the new Prince and Princess of Wales dated for a long time by some people's standards, with the British media coining the nickname "Waity Katie" for the eventual future queen consort of England. Incidentally, some reports suggest that early on, the royal family found humor in nicknames fans might feel were insulting to Kate and her family.
In any event, since we want to know every detail of Kate and William's life, it's only normal to wonder what their relationship was like back in the day when they first started dating. 
The couple met in college in 2001, with the Princess of Wales admitting she was "shy" about chatting with the prince (via People). The Prince of Wales and his future bride were reportedly just friends for a year before things turned romantic. "It just sort of blossomed from then on," William said in their 2010 engagement interview. 
According to a royal insider, indeed, the future king of England and his wife enjoyed a pretty normal courtship, if you can believe that.
Prince William and Kate Middleton are just like us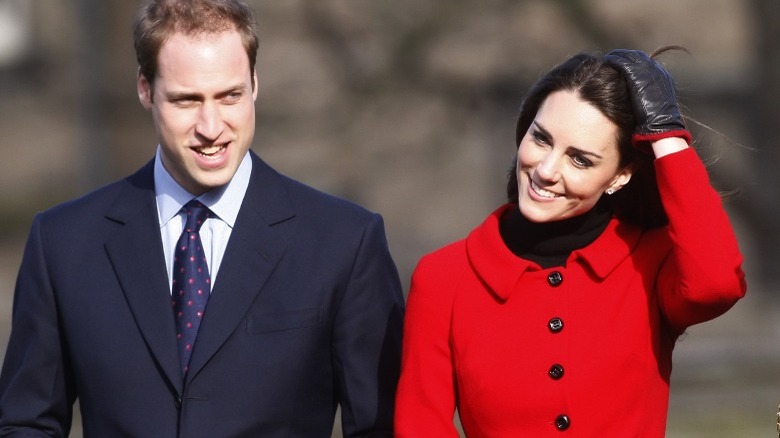 Anwar Hussein/Getty Images
A former butler of the royal family, Grant Harrold, told Slingo that he "looked after" Prince William and Kate Middleton right after they attended university. That would be around the time that the couple moved in together and their relationship went public in 2004 (via Town & Country).
So what were the new lovebirds like? According to Harrold, the future Prince and Princess of Wales were "like any boyfriend and girlfriend." He added that they were not different, despite the prince being a member of the royal family and their romance taking center stage in the media.
Meanwhile, it seems the Duchess of Cambridge and Cornwall won an early fan in Harrold, who also told Slingo, "What I liked was that Kate, being a girlfriend and obviously not a member of the family, would be with me and the other staff and she was so polite, friendly, and fun and making jokes."
She clearly went on to win over Prince William as well, since he proposed in 2010.