The Chad Michael Murray Gilmore Girls Role You May Have Forgotten About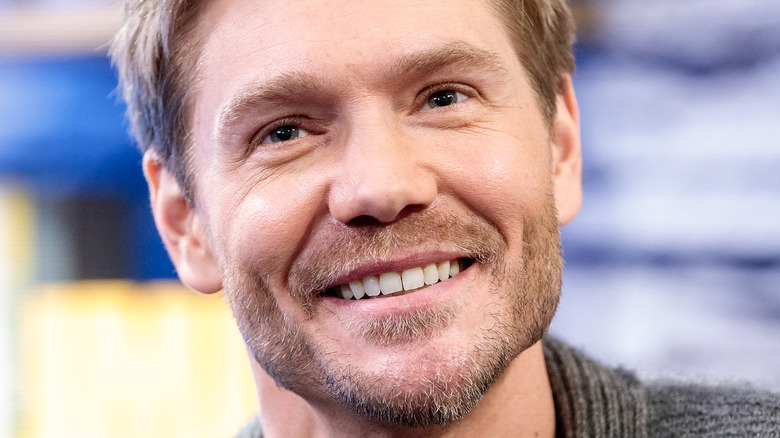 Rich Polk/Getty Images
"Gilmore Girls" is more than just a TV show from the 2000s. The series has amassed many fans around the world and is still beloved today. The show features the dynamic between Lorelai Gilmore (Lauren Graham) and her daughter Rory Gilmore (Alexis Bledel), per Buzzfeed. The show also has a wide variety of characters, each a bit wackier than the next, as well as a picturesque setting of Star Hollow, a near-perfect little town in New England that is visually stunning and goes all out for holidays like Halloween and Christmas, and according to Collider, resonates more with fans in the autumn season.
The show is still so beloved that in 2016, there was a revival of the series, titled "A Year In The Life," per The New York Times. The revival featured four extra-long episodes that went through each of the seasons and gave fans a look at what Lorelai, Rory, and the rest of the beloved characters were up to. Now, more than 20 years after its original debut, "Gilmore Girls" is still a fan favorite, and the long list of famous faces who have held roles on the show only helps the case for a rewatch.
Stars like Adam Brody, Victoria Justice, Melora Hardin, Jane Lynch, Nick Offerman, Billy Burke, Krysten Ritter, Jon Hamm, Seth MacFarlane, and many more have had cameos on the show alongside actors like Jared Padalecki and Milo Ventimiglia, per Insider. However, fans may not remember heartthrob Chad Michael Murray's "Gilmore Girls" role.
Chad Michael Murray's work includes One Tree Hill and Dawson's Creek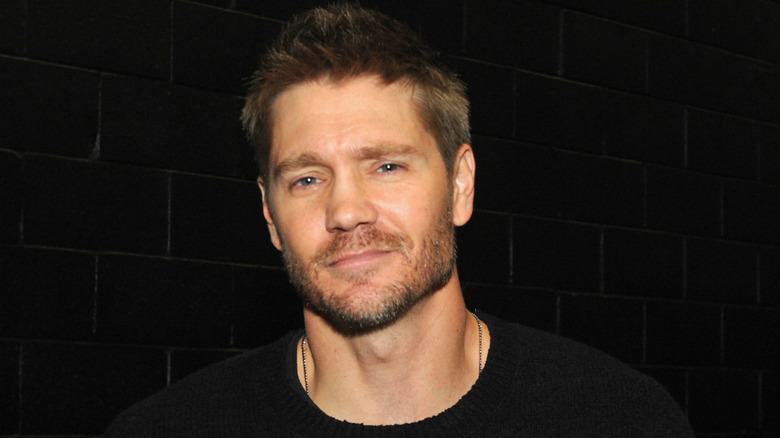 Bobby Bank/Getty Images
When fans think about Chad Michael Murray's acting roles, it's clear that he's best known for his character of Lucas Scott in the teen drama "One Tree Hill." Murray portrayed the role for several years, winning over the hearts of fans as the book-loving, basketball player with major family drama, per Vulture. However, the actor actually auditioned for the role of Lucas' half-brother, Nathan Scott — a part that later went to James Lafferty (via Buzzfeed). Lucas was the center of the show and the narrator before Murray opted to leave "One Tree Hill" going into Season 7.
In addition to his work on "One Tree Hill," Murray has also appeared in fan-favorite films such as "Freaky Friday," "House of Wax," and "A Cinderella Story." He's also appeared on popular TV shows like "Dawson's Creek" and "Riverdale" (via IMDb). However, many fans first met the actor when he appeared as a character named Tristan Dugray alongside Alexis Bledel on "Gilmore Girls," per People.
Although many fans fell in love with Rory's love interests like Dean, Jess, and Logan, Tristan was just as crush-worthy for viewers.
Chad Michael Murray played Tristan Dugray on Gilmore Girls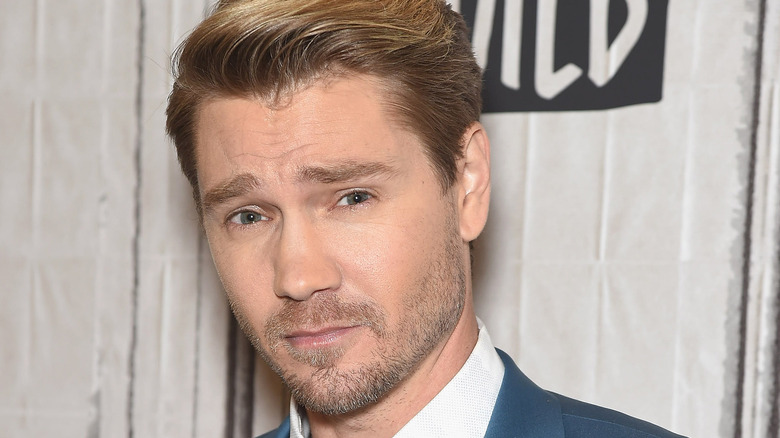 Gary Gershoff/Getty Images
Chad Michael Murray's "Gilmore Girls" character, Tristan Duguay, was one of the most popular kids at Rory Gilmore's private high school. He was also arrogant and wealthy and liked to make Rory feel uncomfortable. However, the two did share a bit of a spark, and although they never dated, they did share a kiss. Murray appeared as Tristan for two seasons before other opportunities came knocking. The character was written off the show when he was sent to military school for his bad behavior, per Bustle.
Despite Tristan's arrogance, Murray says that fans loved the character. "One response I always get about Tristan is how much they love him. They really do. I've never had anyone come up to me and say — which you would think I would receive all the time — no one has ever come up to me and said, 'Tristan was a jerk.' Never happened" Murray told The Today Show (via Us Weekly).
According to Romper, Murray has revealed that he carries a special place in his heart for "Gilmore Girls" and Tristan, a role that helped him get his start in acting and also brought him friendships with co-stars like Jared Padalecki and Milo Ventimiglia. "Seeing those guys really brings back old memories, and it brings up a time when we were young and just looking to see what the future would hold," Murray previously revealed of his time on the series.