What General Hospital's Eden McCoy Really Thinks Of Joss' Apparent Secret Crush On Dex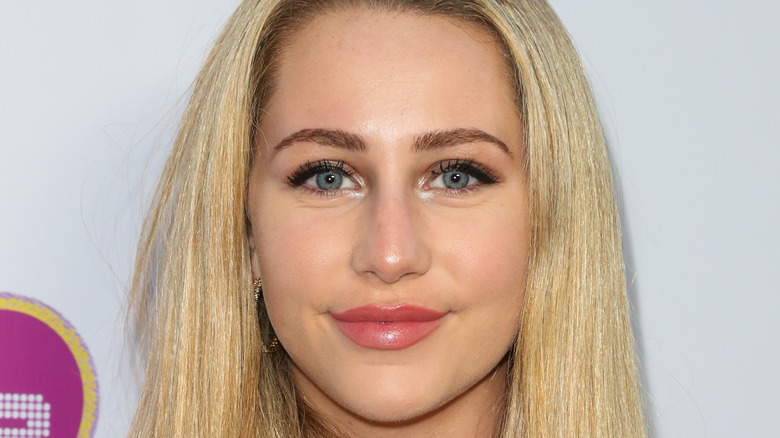 Paul Archuleta/Getty Images
While many fans are rooting for young couple Josslyn Jacks (Eden McCoy) and Cameron Webber (William Lipton) on "General Hospital," the relationship has been put through the wringer. The two became a couple over time but were thrown for a loop when the evil Esme Prince (Avery Pohl) video recorded them having sex for the first time and distributed it to the city, framing Trina Robinson (then Sydney Mikayla) for the crime (via Soaps Spoilers).
As Soap Central reports, this horrific event, coupled with the fact that Josslyn learned Cameron was hiding a secret, put a huge strain on Joss and Cam's relationship. Now, there's a new potential threat to the relationship in the form of Dex Heller (Evan Hofer). 
Josslyn recently encountered Dex Heller, a mobster-in-training. While at first she was horrified by his brutal mob activities, he saved two lives and helped Joss dumpster dive for her sister's necklace, according to Soap Opera Spy, and the two found themselves attracted to each other.
Recently, McCoy discussed her thoughts on how the attraction between Dex and Joss will affect the storyline.
Eden McCoy discusses Josslyn's opinions about Cameron and Dex
Soap Opera Digest spoke with actress Eden McCoy regarding what may be going on in Josslyn Jacks' mind about Dex Heller and what it's like working with Hofer on "General Hospital." McCoy stated, "It's been great! We just started working together so everything is still pretty new, but he's really great and the material we've had is fun ... he gets along with everybody on set. I couldn't ask for a better new scene partner."
With regards to their characters, she said, "...they're in a complicated situation ... there's definitely a physical attraction there, but there are so many reasons that it can't happen, and I think those kinds of stories are almost the most interesting to watch." 
McCoy discussed Joss' relationship with Cameron Webber, citing trust issues because he withheld information about Spencer Cassadine's (Nicholas Chavez) secret. She continued, "I don't think things ever bounced back between them after the sex tape [was leaked]. You go through a trauma like that and dynamics change. They haven't shared that same intimacy because I think Josslyn, and maybe Cam, still feels so scared and so violated and she associates being intimate with him with a scary thing now..." McCoy noted that what the characters went through was a tough thing for 19-year-olds to deal with.
The fans have chimed in about how they feel regarding a possible Josslyn/Dex romance, and are interested to see how the story plays out.