The Real Reason Prince Harry And Elton John Just Joined Forces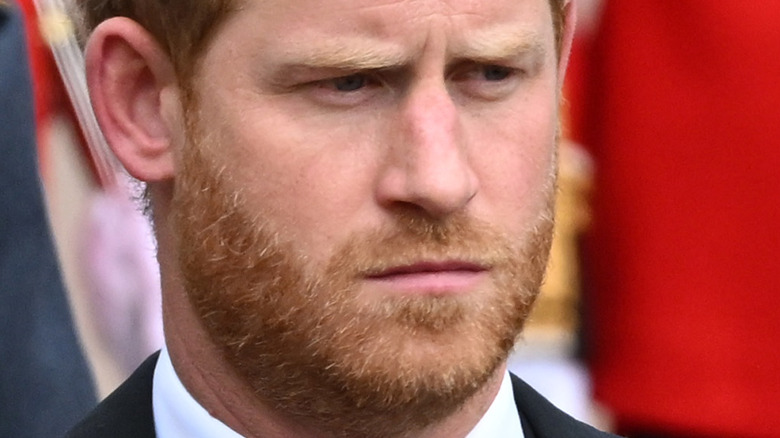 Leon Neal/Getty Images
Prince Harry and his wife Meghan Markle stepped down as senior members of the royal family in early 2020. A short while after making their decision to leave the UK, the Duke and Duchess of Sussex sat down with Oprah Winfrey to talk about it. During that interview, Harry explained that the racism within the tabloids was part of the reason that he and his wife felt that they needed to make a move, according to BBC News. "The UK is not bigoted, the UK press is bigoted, specifically the tabloids," the Duke of Sussex explained, adding that the press creates a "toxic environment" of "control and fear."
Since then, Harry and Meghan have both taken steps to protect their privacy. Aside from living their lives out of the spotlight and keeping their children out of the public eye, they've also taken legal actions against publications they say have worked to defame them. Earlier in 2022, for example, Harry filed a lawsuit against Associated Newspapers Limited after the Mail on Sunday published an article that Harry claims "improperly and cynically tried to manipulate and confuse public opinion," according to CNN. Meanwhile, Meghan also previously filed a lawsuit against the publication's parent company, according to the Washington Post. Flash forward to October 2022, and Harry has teamed up with Elton John to take even more action against the tabloids.
Prince Harry is determined to hold the tabloids accountable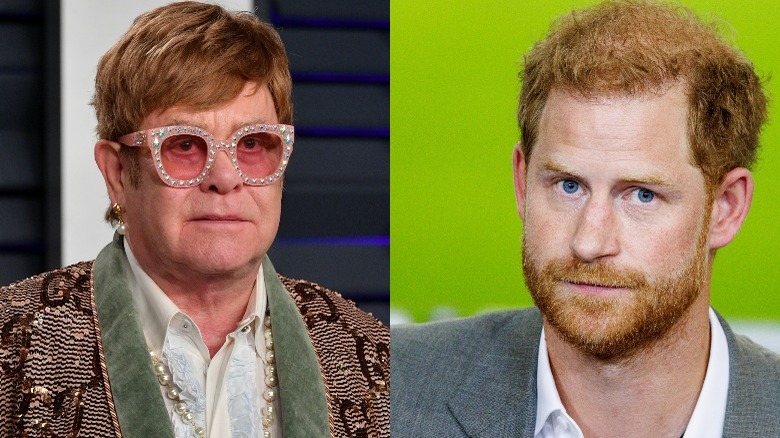 Patrick Van Katwijk & Dia Dipasupil/Getty
Prince Harry has joined forced with Elton John and a few other celebrities, including David Furnish and Elizabeth Hurley, all of whom claim to be victims of "abhorrent criminal activity and gross breaches of privacy" by the tabloid publisher, according to court documents obtained by Executive Editor of Royals at Yahoo News UK 
Omid Scobie (via Twitter). Scobie listed some of the key accusations made in the lawsuit, including "the hiring of private investigators to secretly place listening devices inside people's cars and homes" and "the payment of police officials, with corrupt links to private investigators, for inside, sensitive information."
A spokesperson for Associated Newspapers shared a statement after the lawsuit was filed. "We utterly and unambiguously refute these preposterous smears which appear to be nothing more than a pre-planned and orchestrated attempt to drag the Mail titles into the phone hacking scandal concerning articles up to 30 years old," the statement read, in part, according to ITV News. The company called the claims "unsubstantiated" and "highly defamatory," adding that there is "no credible evidence" in the case.
Nevertheless, the lawsuit is moving forward, as the legal team that is representing Prince Harry said that "it is apparent to these individuals that the alleged crimes listed above represent the tip of the iceberg," speaking on behalf of the claimants.