Prince Harry And Meghan Markle's Oprah Interview Just Reached This Huge Milestone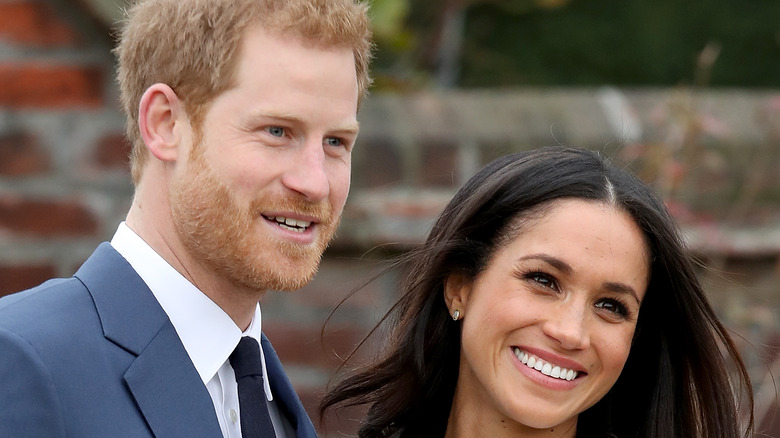 Chris Jackson/Getty Images
Prince Harry and Meghan Markle's groundbreaking interview with Oprah Winfrey was one of the biggest headline-grabbers of 2021, and with good reason. The couple spectacularly defected from the royal family in early 2020 and their sit-down with Winfrey marked the first time either party had spoken out about the move since. Unsurprisingly, major tea was spilled. As E! News detailed, Meghan revealed that being a working royal definitely didn't suit her, to the extent her mental health took a major hit. However, when the duchess shared her issues with staffers, she received no assistance whatsoever. 
Likewise, the Sussexes admitted there were concerns about the color of their unborn son Archie's skin, from an unnamed, senior member of the family. They also confirmed, during the 2-hour chat, intense press intrusion was what ultimately led them to take a step back particularly since, as Harry noted, he didn't want to lose his wife in a similar manner to how he'd lost his mother, Princess Diana, as a kid. Suffice to say, "Oprah with Meghan and Harry" was a major moment for all concerned, as well as those watching at home. And now, the interview's popularity has been officially certified. 
The Sussexes dominated the 2021 news cycle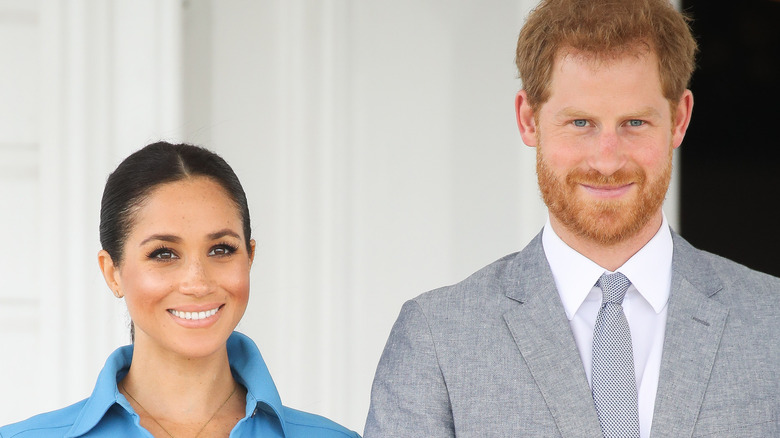 Chris Jackson/Getty Images
According to The Independent, Prince Harry and Meghan Markle's jaw-dropping interview with Oprah Winfrey isn't just one of the biggest talking points of the year, but the most searched interview of its kind in the history of Google Trends. The popular search engine's "Year in Search" review for 2021 confirmed that "Oprah with Meghan and Harry" totally dominated search results in March, the month it was released. It probably helped that the interview came out almost a year to the day when the beloved couple stepped down as working royals. 
AP News reports that "Oprah with Meghan and Harry" was watched by approximately 49.1 million viewers across 17 different countries. The explosive chat continues to generate headlines and even led controversial TV personality Piers Morgan to step down from his position co-hosting "Good Morning Britan" after refusing to take back disparaging comments he'd made about Meghan live on air. 
Elsewhere, Newsweek reported the interview was being used in a London school to teach students about the impact of white privilege, due to the alleged discussion over Archie's skin color, per The Sunday Times. Headmaster Nicholas Hewlett explained, "We do not teach white privilege in order to engender a sense of guilt amongst our white community [but] to help all our young people, of whatever racial origin, to unpick and better understand the complexities and sensitivities of a real and live issue that matters to them and to so much of the society they occupy."