Who Was Will Horton's Original Dad On Days Of Our Lives?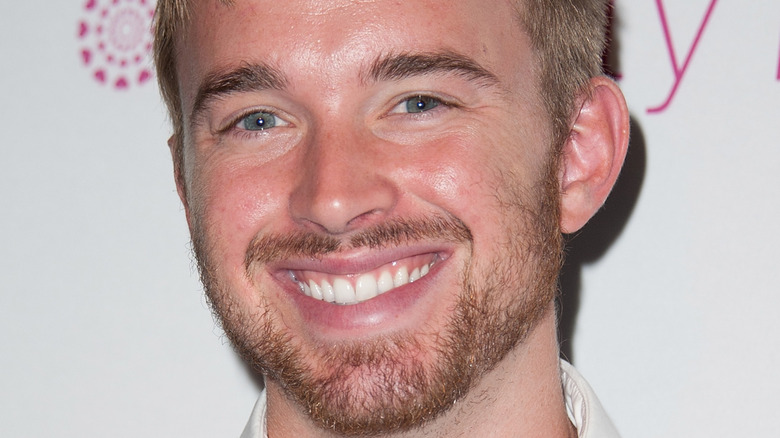 Jennifer Lourie/Getty Images
Through the decades, "Days of Our Lives" has offered some shocking plot twists and major family drama. Some of the most entertaining and surprising storylines on the soap opera have come due to sibling rivalries, per Soap Opera Digest. There have been plenty of siblings who have engaged in feuds or battles over the years. However, some took it to a whole new level.
Longtime viewers may remember Bill and Mickey Horton fighting over their love for Laura Spencer Horton. Bill and Laura began dating and nearly walked down the aisle before splitting. In Bill's absence, Laura fell for his brother, Mickey, via Soaps in Depth. The messy love triangle between Bill, Mickey, and Laura included paternity drama and mental illness. In the end, Laura didn't wind up with either brother, although she and Bill did welcome two children together, Mike and Jennifer Horton, per Soaps.com.
Other sibling rivalries that have included love triangles over the years are Jack Deveraux, Steve Johnson, and Kayla Brady, as well as step brothers Eric Brady and Brady Black fighting over their love for Nicole Walker. Of course, one sibling rivalry takes the cake, and that's the longstanding feud between Carrie Brady and her half-sister, Sami Brady. Sadly, Sami's son, Will Horton, was caught in the middle of their bad blood.
Sami fell in love with her sister Carrie's boyfriend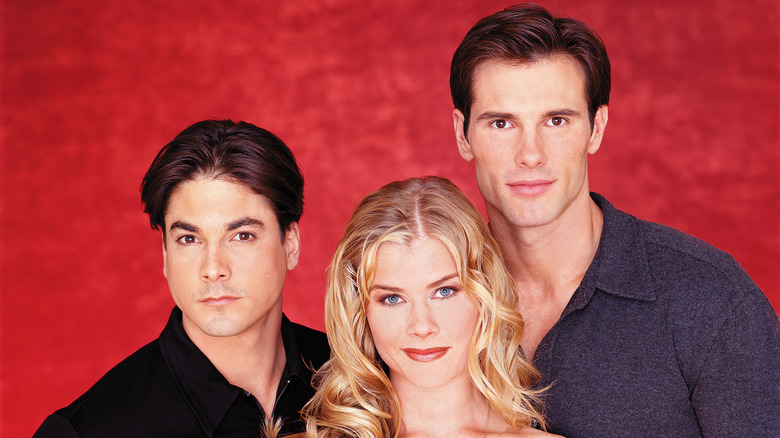 Getty Images/Getty Images
Sami Brady (Alison Sweeney) is a legacy character born to Roman Brady (Josh Taylor) and Marlena Evans (Deidre Hall). Sami and her twin brother Eric Brady (Greg Vaughan) were born with a half-sister named Carrie Brady (Christie Clark), whom Roman shared with his ex-wife Anna DiMera (Leann Hunley). After Sami became a teenager and made her way back to Salem in 1993, "Days of Our Lives" viewers watched as she met Austin Reed and became infatuated with him, via Soap Central. However, she quickly learned that Austin was Carrie's boyfriend. Because her feelings for Austin were so strong, Sami decided to do whatever she could to break up Carrie's relationship in hopes of winning Austin for herself.
All the while, Sami leaned on her best friend, Lucas Horton (Bryan Dattilo), who also happened to be Austin's half-brother and in love with Carrie. After a stressful time in her life, Sami looked to Lucas for comfort and they became intimate, per Soaps in Depth. When Sami found out she was pregnant, she decided that she could use it to her advantage. She then devised a devious plan to not only break up Carrie and Austin, but also get Austin to fall into her web.
However, things didn't work out exactly how Sami had planned.
Sami made Austin believe he was Will's father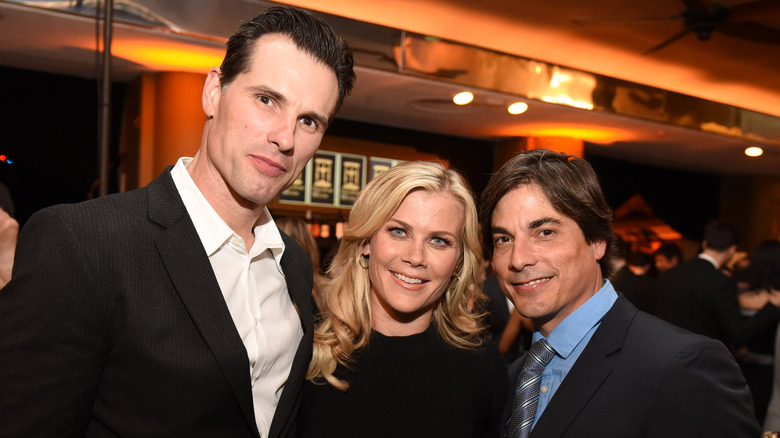 Vivien Killilea/Getty Images
Sami Brady drugged Austin Reed in hopes of getting him to believe that they had slept together. She later announced that she was pregnant with Austin's baby, not telling Lucas Horton that he was her child's real father, via Soaps in Depth. After Sami's son, Will, was born, he was kidnapped. Sami and Austin were forced to get married in order to get their son back, but Austin made it clear that he planned to annul the marriage as soon as possible. When Austin tried to end the marriage, Sami stepped in front of his car and he hit her. She woke up in the hospital with amnesia, Soap Central. Austin pretended to be her loving husband, and when Sami's memories returned she continued to pretend to have amnesia so that Austin would stay with her.
Eventually, Sami convinced Austin to remarry her. However, Carrie Brady found out that Will was really Lucas' child and busted into the wedding to tell everyone the truth, via Soap Digest. Austin left Sami and he and Carrie immediately got back together. However, Austin was heartbroken to learn that the child he'd been raising was not his biological son. Eventually, Sami and Lucas gave their relationship a shot and even got married. They later welcomed another child together, Allie Horton.
Although Will and Lucas formed a strong bond as father and son, Lucas was deprived of Will's early life due to Sami's devious scheme.