Is The Tasker App Worth The Money?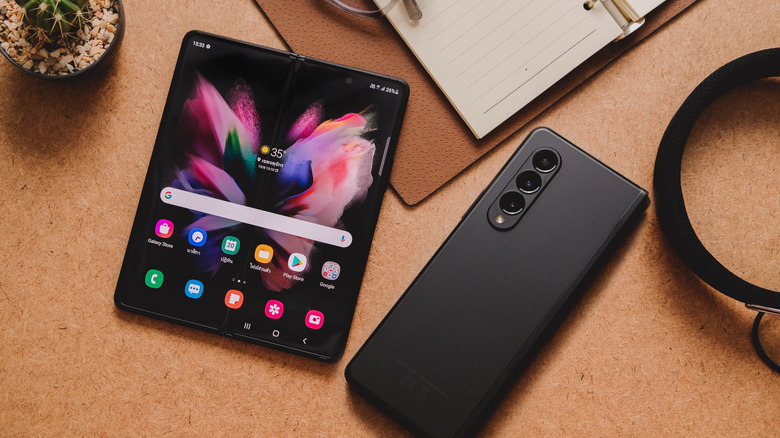 Framesira/Shutterstock
One of the biggest things that sets Android devices and iPhones apart is the customization and control offered through Android OS. While Apple provides users with an easy and streamlined phone experience, Android devices allow for much more user freedom (per Laptop Mag).
Though iOS has definitely expanded its customization options over the years, Android is typically considered the more adjustable of the two, as mentioned on Tom's Guide. In fact, the customization experience of an Android user extends beyond the UI's built-in selections, as third-party apps are also available to expand customization options.
Like the music lovers' app Poweramp, Tasker is an example of an Android app that can be used to really individualize your mobile phone experience. Per Make Use Of, it is an automaton app that can be used to streamline your day-to-day phone functions.
While an upfront cost of $3.49 may not seem like a huge investment, you might not have much extra change to spend or you might be trying to save money on everyday things. Either way, read on to find out if this powerful app is the right purchase for you.
What Tasker offers users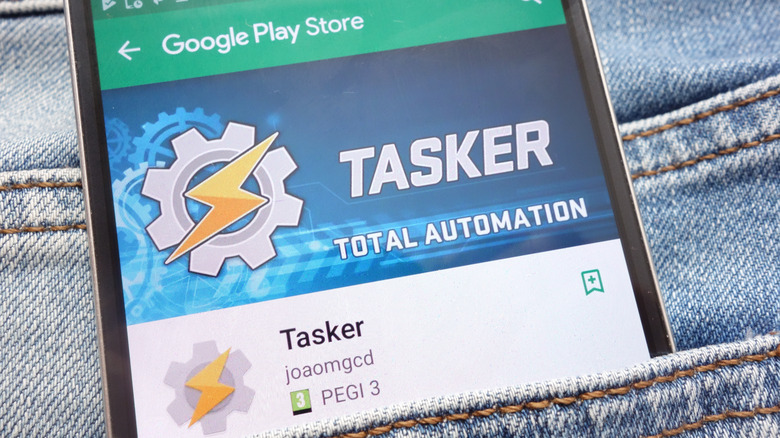 Piotr Swat/Shutterstock
To figure out if Tasker is worth the money, it's necessary to explore the many features offered by the Android app. As mentioned in the Google Play Store, Tasker allows users to automate tasks and customize device actions. While this sounds great, you might be wondering what it actually looks like in practice. Android Police provides examples of how these functions can be used. For instance, you can use Tasker to automate actions like turning on your Spotify playlist or muting certain alerts in response to specific triggers, such as connecting to your car's Bluetooth or arriving at your workplace.
Make Use Of gives step-by-step instructions on how to program Tasker to automatically lower your phone's brightness at 7:30 p.m. and raise it at 7 a.m. the next day, which is another simple example of the app's capabilities.
In these ways, and most any other that you could think of, this Android app allows you to streamline the manual changes and actions that you'd make every day on your phone for an improved user experience.
On the more advanced end of the spectrum, Tasker also offers custom UI and scene creations, as well as standalone app creation. These probably won't be the first controls you interact with when downloading the app, but they are important to note as some of the app's extensive capabilities.
How to know if it's the right app for you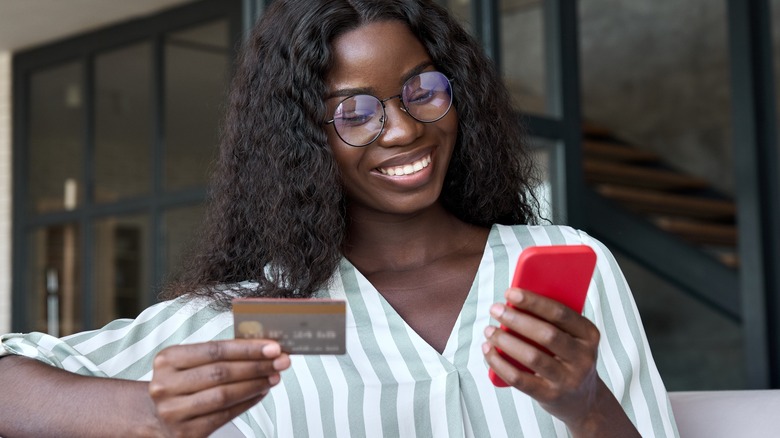 Ground Picture/Shutterstock
If you're still uncertain if Tasker is the right app for you, it's worth noting that the company does offer a seven-day free trial that can be used to test out its many features (per Google Play Store). According to Make Use Of, the free trial should be accessed through the Tasker website, rather than in the app store as you might assume. Having time to explore before committing to purchasing can help you decide if it's right for you.
You can also check out user reviewers to see what those who have purchased the app like and dislike most about it. Some users complain of the learning curve required to fully utilize the app, with one reviewer writing, "I'm sure with enough experience people are able to create awesome tasks with this, but it's a steep learning curve."
However, with a 4.6 out of five-star rating, most users were happy with their paid-for experience, with one five-star rater specifically writing, "For years, Tasker has been my go-to tool of choice for solving all manner of Android challenges."
Overall, if you're interested in further customizing your Android experience and streamlining your everyday phone tasks, then Tasker is definitely worth considering. Taking advantage of their free trial and checking out user reviews is a great way to decide if the $3.49 price tag makes sense for you.