What We Know About Kate Hudson And Alex Rodriguez's Relationship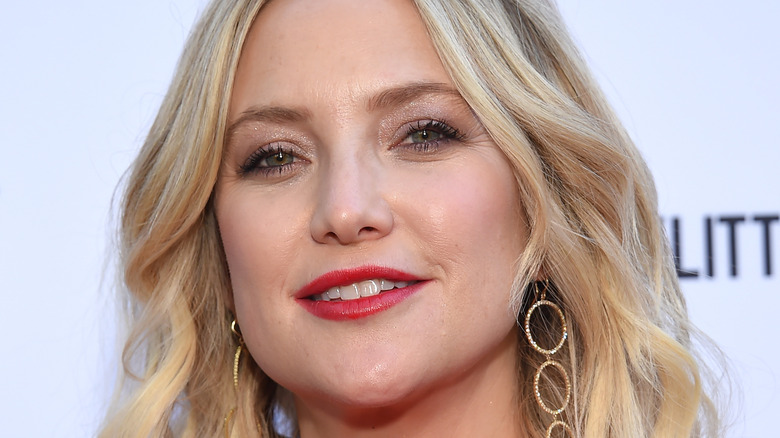 DFree/Shutterstock
Did you know that Kate Hudson and Alex Rodriguez have a bit of a romantic history? Hudson is a beloved actor who comes from a very famous family, while A-Rod (as he's lovingly called by fans) is an ultra-famous retired Yankees shortstop, who may be even better known for his lengthy roster of Hollywood exes than he is for his impressive baseball stats. With traits like that, it sounds like these two are a match made in Hollywood fling heaven. 
That said, since we know that A-Rod has racked up quite a long list of celebrity exes, and Kate Hudson has settled down with her fiancé, Danny Fujikawa, it's clear that these two weren't destined to be soulmates (via Hello! Magazine). Still, the fuzzy details of this pair's romance continue to spark conversation years later, leaving many wondering if the ex-couple's canoodling was for fun, for love, or just for show.
Inside the romance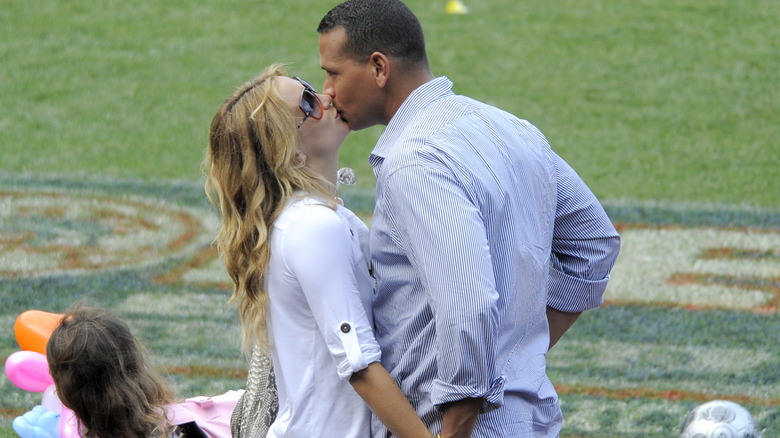 Nydailynews/retired/Getty Images
Kate Hudson and Alex Rodriguez reportedly met in November of 2008 at Miami's Fontainebleau Hotel (via InStyle). While rumor had it that the pair were flirting pretty obviously the night they met, they didn't seem to start actually dating until a few months later. During their relationship, Hudson appeared to be playing the role of the supportive girlfriend. She was often seen in the stands at Yankees games, cheering A-Rod on. Her parents, Goldie Hawn and Kurt Russell, even came with her sometimes.
However, neither fans nor paparazzi saw much of the all-star romance outside of Hudson on cheerleader duty. In a December 2009 interview with Harper's Bazaar, Hudson said, "I have a child, and there are people involved, and it's unfair to talk about somebody else, especially when you're not in that place yet to be discussing those things ... If I was sitting here with a belly out to here, I'd be talking about what the relationship is and how important that is in my life right now." While this is certainly vague, it's also very noncommittal, so it's really no major shock that the pair seemed to be broken up only seven months after they reportedly began dating (via Page Six).
Was it all for PR?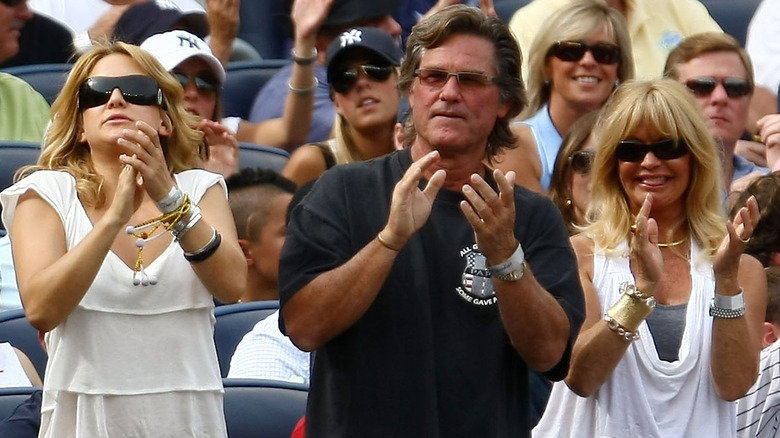 Chris Mcgrath/Getty Images
Many folks believe that plenty of celebrity couples aren't actually dating at all, and that some of the famous romances we ship only exist in the tabloids as a means of capitalizing on the stars' fame. A pair like Kate Hudson and Alex Rodriguez certainly could have been all smoke and mirrors created to make the celebrities even more newsworthy. That said, it actually seemed like the duo did their best to keep their relationship out of the public eye, and that would be pretty counterintuitive for folks in a PR relationship (via InStyle).
While the reason for the pair's breakup is unknown, a source told Us Weekly that A-Rod wanted to build a long-term relationship and wasn't interested in dating someone simply to boost his public profile. The source also claimed that Rodriguez was turned off by Hudson's desire to be on camera, insinuating that Hudson went out of her way to be spotted by the paparazzi at Rodriguez's baseball games. 
Whether this was the real reason for the split is anyone's guess, but in any event, Kate Hudson and A-Rod simply weren't meant to be. Since the breakup, Hudson has had three kids of her own (via Hello! Magazine). Alex Rodriguez has enjoyed some more high-profile relationships including Cameron Diaz and Jennifer Lopez (via Page Six). It's nice to hear that they've both found their own happy endings.