The HGTV Show You Should Watch If You're A Leo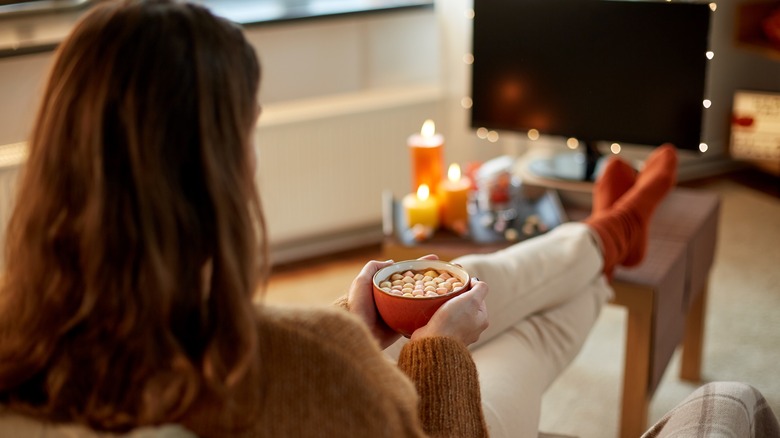 Ground Picture/Shutterstock
If you're an astrology fan, you know just how many ways knowing your sign can help you improve your daily life. From how you should start your day according to astrology to what your Zodiac sign could reveal about your health, knowing your astrological sign can help guide you in many different areas of your life. 
If you know that you're a Leo, you probably know a thing or two about how that affects your feelings and personality. You're represented by the lion, and you're a natural leader and outgoing, loyal friend (via Allure). As a result, your natural Leo-ness can help you make a lot of decisions and find things you'll love. In fact, knowing about your sign can even help you choose what to watch. Whether you're a major HGTV fan or a newbie to the world of home improvement TV, there's a series that should definitely be your next binge-watch based on your sign.
Leos love 'You Live in What?'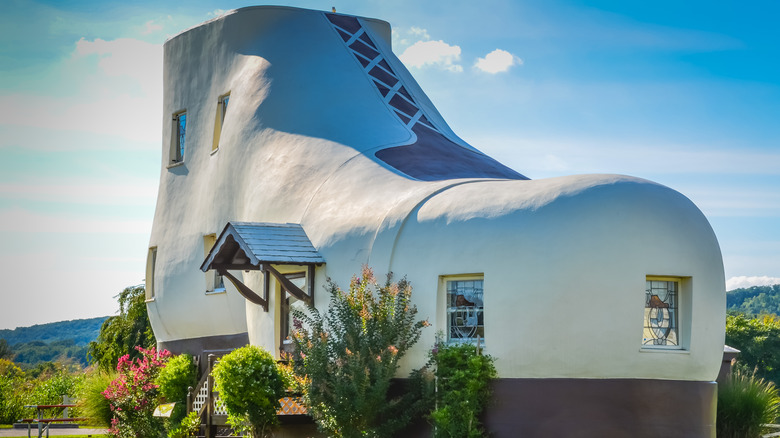 Sandra Foyt/Shutterstock
You probably know what is commonly said about Leos: they're fire signs who love to attend big social events and make their way to the nearest stage (via Allure). As a Leo, whether or not you feel like this description applies to you, you probably have an appreciation for the more surprising, out-there things in life. That's why the HGTV show for you is "You Live in What?" (via ENTITY).
If hearing "You Live in What?" makes you say, "I'm supposed to watch what?" we get it. "You Live in What?" isn't one of the network's most widely talked about shows, but it is one of the most fun. According to HGTV, the series invites us into homes that have been remodeled from things that you would never expect to be turned into a house. From a museum to a laundromat, it's incredible what innovative people can convert into homes. The uniqueness and creativity in these designs will be music to a Leo's eccentricity-loving ears.
How to decorate as a Leo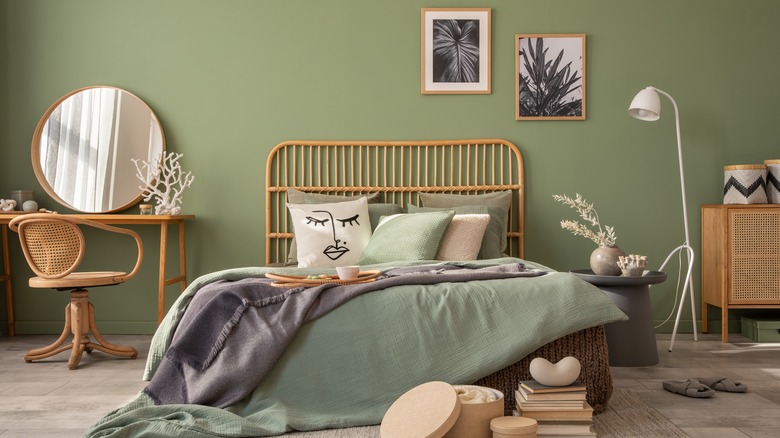 Followtheflow/Shutterstock
HGTV isn't just for those of us who are redesigning our spaces. Still, plenty of people watch the channel for decor ideas and interior design inspiration. It's not realistic for most people to buy a bus or local gas station to turn into a home — though, if someone is going to do it, Leos are surely cut out for the task. While your binge-watchable match made in HGTV heaven may inspire more amazement than actual decorating ideas, your zodiac sign can still point you in the right direction when it comes to home improvement.
If you're a Leo looking to spice up your space, there are a few jumping-off points you can use to achieve a design look that's fit for the king of the jungle — or, at least, the Zodiac jungle. For starters, most Leos will love maximalism and bright colors, according to Joybird. One great way to implement this in your own home is to add small pops of bold color or use wallpaper to spice up an accent wall. Adding plants and wall art that you love will also give your home more vibrancy. Another great and easy way to make your space feel more like you? Add more mirrors. Not only will mirrors make your space feel bigger, but as a Leo, you won't mind catching a glimpse of your confident self any time you pass by.