Bring It On: Cheer Or Die's Director Teases A Christmas Installment Of The Franchise - Exclusive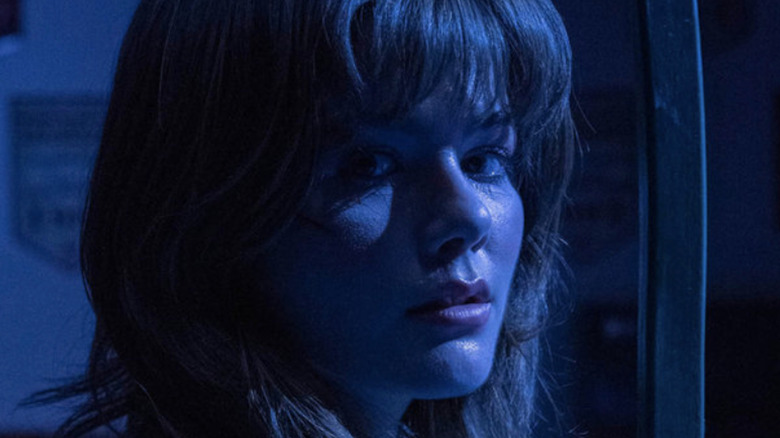 SYFY
The "Bring It On" franchise has already spanned two decades, but that doesn't mean the series can't reinvent itself. In fact, the franchise's seventh movie, "Bring It On: Cheer or Die," is a fun horror-comedy that embraces the slasher genre for the very first time, just in time for Halloween. 
The new film stars Kerri Medders as Abby, who joins her cheer squad at an abandoned high school to practice for an upcoming competition. However, the rehearsal doesn't quite go to plan, and members of the team start going missing. It soon transpires that a serial killer has crashed their practice and is picking them off one-by-one. Directed by Karen Lam, "Bring It On: Cheer or Die" combines slick cheer routines with inventive kills, making for a surprising and seriously fun instalment in the series.
The List caught up with director Karen Lam and star Kerri Medders to find out whether they might be back for an eighth "Bring It On" movie, and whether a Christmas flick could be on the horizon.
Christmas movie but make it horror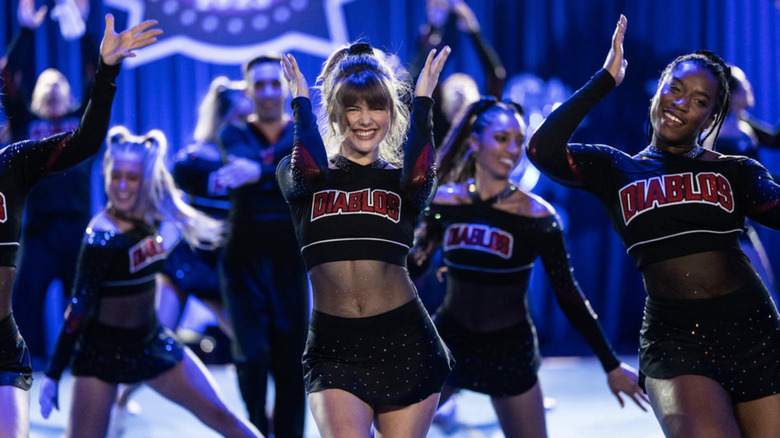 SYFY
Karen Lam, the director of "Bring It On: Cheer or Die," is a huge horror movie fan, and has directed scary films such as 2013's "Evangeline" and 2020's "The Curse of Willow Song." Discussing whether or not she'd return for another "Bring It On" movie, Lam tells The List, "I would love to do another horror installment of it. But if they go Christmas, I'm out. Sorry, I can't." Confirming that a festive film might not work with her particular aesthetic, Lam explains, "That is the bridge too far for me. If the franchise wants to go there, that's awesome, but for me, that's really off-brand."
However, the star of "Bring It On: Cheer or Die," Kerri Medders, might have a compromise, and suggests that giving a the next film "a 'Krampus' vibe" might work. Coming round to the idea, Lam says, "That I could manage. If they're being tormented by Krampus, I'm there. But if it's literally a rom-com and Abby's going to fall in love, I'm not comfortable with that part." While an out and out Christmas film might not be in the mix for Lam, it certainly sounds as though a festive film might be in the "Bring It On" franchise's future.
"Bring It On: Cheer Or Die" premieres tonight on SYFY at 9 p.m. ET.