Here's How Much It Really Costs To Throw A Bachelorette Party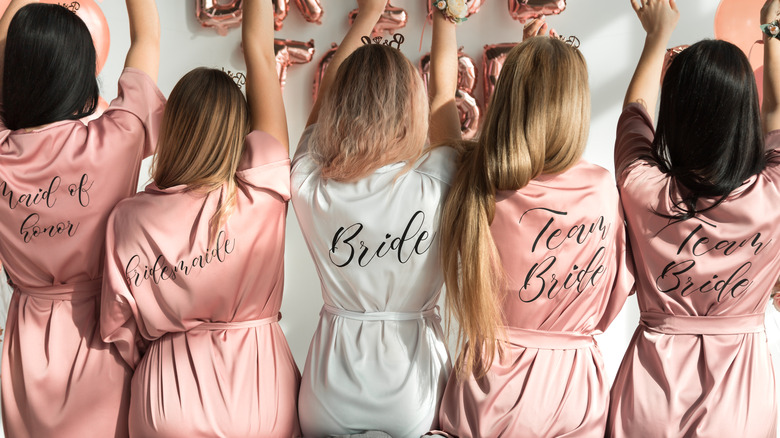 luchik08/Shutterstock
Aside from the wedding itself, something many brides and bridal parties look forward to is the bachelorette party. With all the planning and prep that happens before a wedding, brides and their bridal parties are ready to rage, and by rage, we mean party like tomorrow may never come. But let's be real – these things can still cause stress. According to The Knot, many brides today elect to take a trip before the big day and spend a long weekend blowing off some built-up steam with their nearest and dearest before they tie the knot.
For some, this could mean a short road trip to a peaceful mountain retreat, and for some, it could mean a cross-country adventure to Las Vegas. Regardless of your chosen destination, though, an extended stay generally means an extended budget is needed to accomplish the same goal. According to Brides, bachelorette parties have become more and more expensive in recent years as brides and bridal parties choose to throw more over-the-top soirees to honor the soon-to-be Mrs.
The large costs of a bachelorette party can add up quickly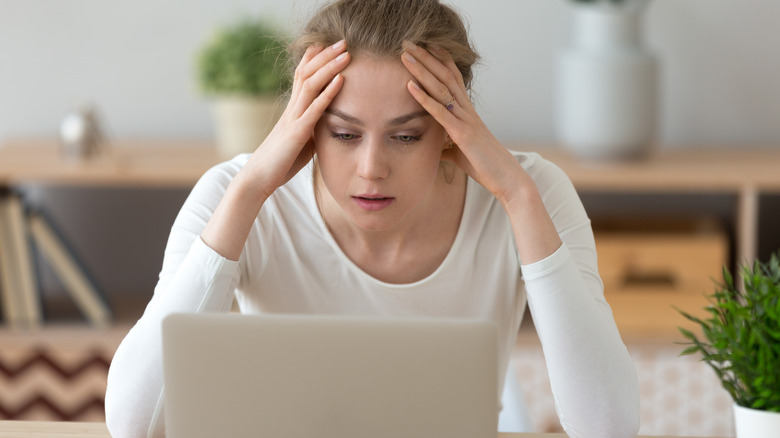 fizkes/Shutterstock
One of the biggest determining factors of the size budget you will need to attend a bachelorette party is location. There is a major difference in monetary expenditure when we're talking about the party being hosted in a poolside cabana in South Beach versus a night out at your city's local clubs.
According to The Bach, attendees could expect to spend upwards of $1000 if the destination requires travel or is known for tourism and partying. In addition to discretionary expenses, with more than 50% of brides electing to travel for their bachelorette, travel costs and hotel accommodations must be factored into the overall cost as well.
According to Fortune, flights and hotels can consume a major part of the budget, with the costs averaging over $500, bringing the grand total of these trips to somewhere in the $300 to $1900 range.
There are ways to save money while still having fun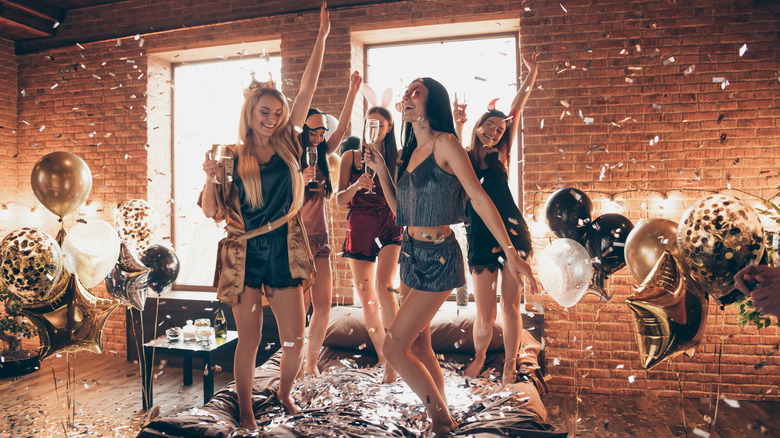 Roman Samborskyi/Shutterstock
The cost of multi-day, air travel-required bachelorette parties is often too large a financial pill for some members of the bridal party to swallow — leaving some feeling left out. The Knot's blog section is filled with many a bridesmaid scorned at the fact that her bride is expecting the party to foot the entire bill for their trip. This kind of pressure can lead to hurt feelings and words said that can never be taken back. Only the members of the party and the bride can make the call on whether or not this is appropriate, but if you are looking to reduce costs here are some tips.
One bachelorette party hack is to travel during an off-season. It's the law of supply and demand. If you travel during a time of decreased demand, your costs will go down. You can also ask your hotel for some suggestions. According to Elite Daily, some hotels may have the inside scoop on which establishments in your area may offer deals for a group outing.
Another option is to pick a drivable location. Maybe this is the perfect opportunity for a road trip. Whoever has the biggest car drives, split gas money, and spend a day of travel listing to music that makes you reminisce about that time back in college. This may be the last opportunity you all will have to do it.