The Young And The Restless' Courtney Hope Reveals The Real Difference Between Adam And Nick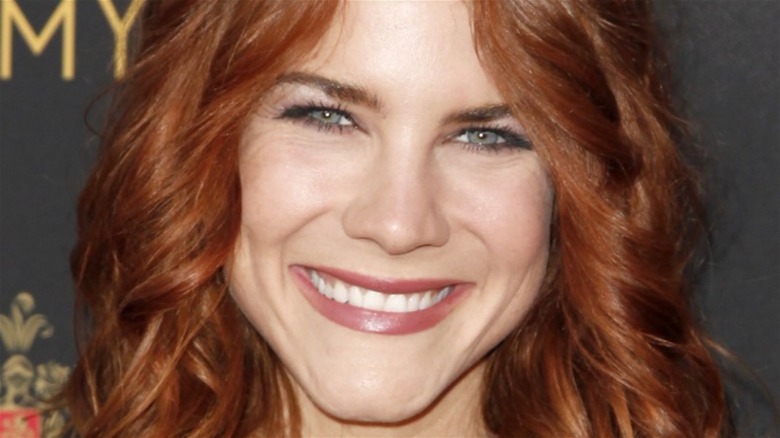 Tibrina Hobson/Getty Images
Saying that "The Young and the Restless'" Sally Spectra's (Courtney Hope) love life is complicated is an understatement. Sally is torn between her former flame Adam Newman (Mark Grossman), and his brother Nick (Joshua Murrow), the new man in her life. Lovingly nicknamed Ally by fans, Sally and Adam's relationship has been stuck in limbo since the summer, when he made the self-sacrificing move to break up with her so her job at Newman Media wouldn't be collateral damage in his war against his family.
Though Sally immediately called Adam out for making the decision to protect her career alone and sacrifice their love instead, it couldn't save their connection from crumbling under the weight of all of the hurt. The latest scenes between Sally and Nick broke the hearts of Ally hopefuls everywhere. While Sally was confiding in Chloe about her distinct relationship dynamics with both Adam and Nick, the latter phoned her, interrupting their conversation, per entertainment recap blog TV Season Spoilers. 
In a cheeky and unexpected move, Sally greeted Nick with his usual, "Sup?" Their cute phone exchange has deeper implications about their growing relationship.
Courtney Hope pinpointed the key difference between Sally's relationship with Adam and Nick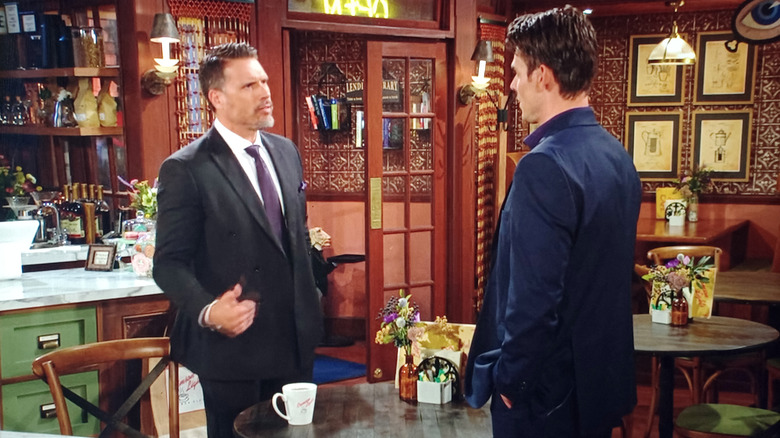 CBS
When it comes to choosing which Newman brother is right for her Sally is at a crossroads. Not only do Adam and Nick have different personalities, but their respective chemistry with Sally is also unique to them. In an October 6 interview with SoapHub, Courtney Hope shed light on Adam and Nick's impact on her character. 
Hope highlighted the flirtatious phone conversation between Sally and Nick, before revealing that this moment (which they shot separately) was completely unscripted as she ad-libbed his signature greeting. Hope told the soap outlet that Sally's bond with Nick seems lighter than the one she shared with Adam. "Nick really brings out that playful joking side of Sally," Hope explained. 
Hope also admitted to SoapHub that she isn't sure whether the lightness between Sally and Nick can be attributed to the fact that they are still in their early stages as a couple, whereas she has more history with Adam. "With Adam, it's more 'ride or die,'" she added. "There's a little more levity with Nick. It's more playful. Who knows whether that's because it's new or if it's their particular dynamic?"
Adam and Sally shared an intense bond from the start. Now that Adam is regretting his choice to let her go, he has to deal with the aftermath of said decision as Nick and Sally plan on seeing where their relationships go, per Soaps.com.