Why Adam's Latest Move With Sally Has The Young And The Restless Fans Seeing Red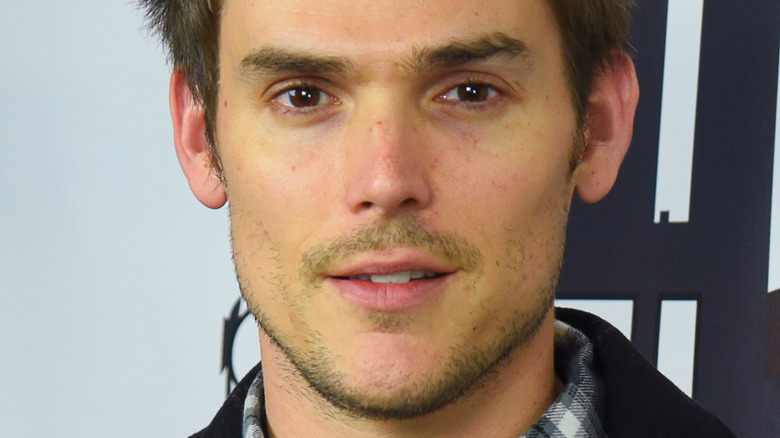 Michael Mattes/Shutterstock
If it seems like "The Young and the Restless" character Adam Newman (Mark Grossman) is the kind of person that can't be tamed, it's mostly because he is. Because of his track record with some of Genoa City's most beautiful women, including Sharon Newman (Sharon Case), Chelsea Newman (Melissa Clare Egan), and the certainly not forgotten Skye Lockhart (Laura Stone), a lot of people are actually surprised that his relationship with Sally Spectra (Courtney Hope) has managed to last as long as it has. Back in February 2022, Adam's portrayer — Mark Grossman — even told Soap Opera Digest that he actually liked the fact that Adam and Sally had no history between them. He said, "Sharon and Chelsea have their very complicated pasts with Adam, but when he was played by different actors. If there is a relationship with Sally, it would be something brand-new for me. It's not about recreating something or a continuation of something that was done by the previous actors before me, and I love that it's something totally new."
And while things have certainly been going strong between Adam and Sally so far, per Soaps.com, Adam's next move in their relationship is certainly going to raise more than just an eyebrow or two. That's because it seems like he's ready to throw cold ice onto their romance.
Adam is breaking up with Sally to save her position at Newman Media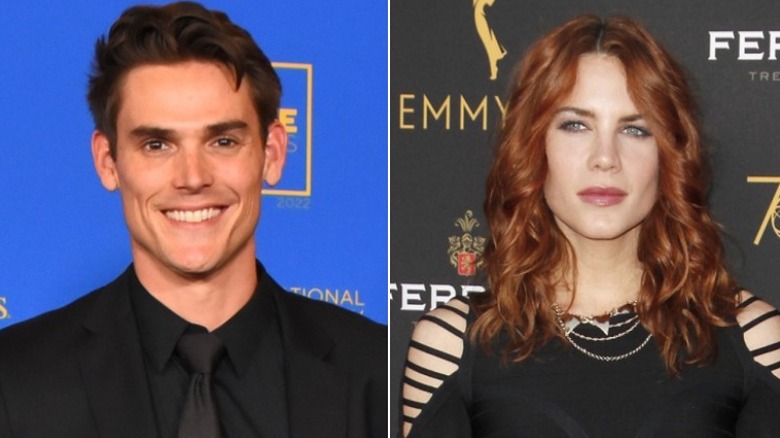 Michael Mattes/Shutterstock & Tibrina Hobson/Getty
According to the latest "The Young and the Restless" spoilers, Adam Newman will break up with Sally Spectra just so he can save her job — and possibly even her career, too — at Newman Media, according to Soaps.com. In fact, a new teaser photo from "The Young and the Restless" on Twitter suggests that Sally can't help but wonder what went wrong between them as she holds a framed photograph of them that was taken during happier times. Soap Spoiler says that Adam is only doing this because he wants his half-sister Victoria Newman (Amelia Heinle) to think that he is not the one pulling any of the strings behind the scenes at Newman Media. Actor Mark Grossman told the print edition of Soap Opera Digest that this is all part of his plan, even though it's left Sally utterly confused. He said, "He can see the writing on the wall with Victoria back in charge at Newman, and he decides to do the noble thing so that Sally can keep her job," (via Soap Spoiler).
Fans are clearly having strong feelings as a result of the teaser photo, taking to social media to express their desires for the couple. "Please, let Sally and Adam get back together," one emphatic fan wrote. "Sally and Adam are everything a soap couple SHOULD be ... 'Y&R' I'm counting on you to make this breakup worth it by ending it with them getting a truly epic reunion story. If any two people deserve to finally get a happily ever after, it's these two," wrote another. 
While secretly breaking up with your girlfriend just so you can save her job might seem rather cruel, it's not like Adam hasn't done things that have been far worse – like killing a man when he was a child. If there's anyone who would know that feeling all too well, that would be Adam's ex Chelsea Newman, right?