Keanu Reeves Is More Musical Than You Thought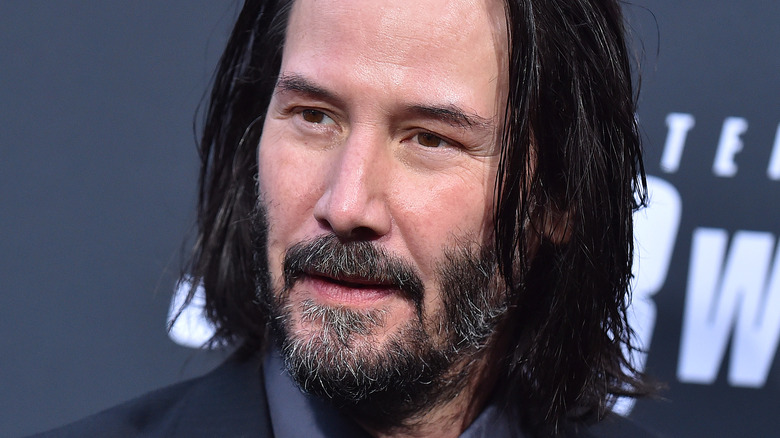 DFree/Shutterstock
Keanu Reeves stole everyone's hearts as the brave Jack Traven in the 1994 action thriller "Speed," in which he risks his own life to save innocent passengers on a bus with a bomb attached to it. He's also well-remembered for playing the iconic character of Neo in the "Matrix" trilogy movies — "The Matrix" (1999), "The Matrix Reloaded" (2003), and "The Matrix Revolutions" (2003). Yet despite his fame, the 58-year-old actor has maintained a relatively quiet existence, preferring to keep his personal life private, per Smooth Radio.
His first name, Keanu, is a testament to his geologist father's (Samuel Nowlin Reeves Jr.) Hawaiian heritage and means "cool breeze over the mountains," according to Showbiz CheatSheet. His mother, Patricia Taylor, is a production designer, PopSugar reports. Born in Beirut, Lebanon, Reeves moved around a lot as a kid after his parents' marriage ended, eventually settling in Toronto, Canada. In school, studying was not something that caught his attention, but hockey and theater did (via People).
He truly shot to fame with "Speed" and the "Matrix" trilogy, but Reeves' foray into acting actually began in the mid-1980s when he starred alongside Rob Lowe in the hockey movie "Youngblood," Cinema Blend reveals. Keanu Reeves may have changed a lot since that time, but the actor has always maintained a low-key profile, even when it comes to his love for music, according to an excerpt from the book "Keanu Reeves: Most Triumphant" by Alex Pappademas published in GQ.
Keanu Reeves played bass in the band Dogstar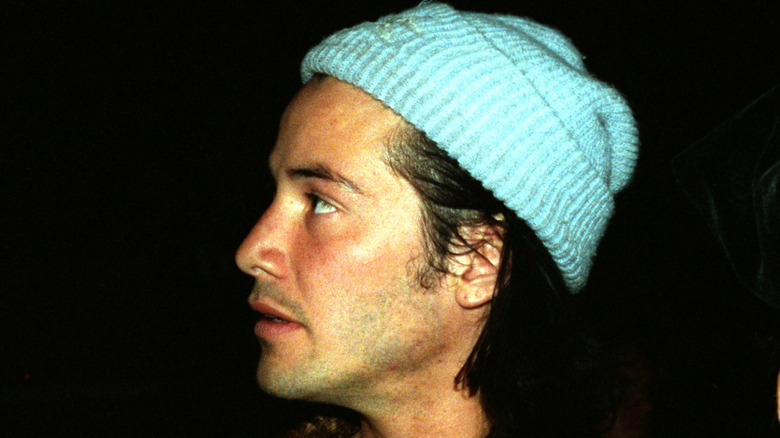 Bart Sherkow/Shutterstock
Keanu Reeves took an almost laid-back approach with his love for music, wanting to enjoy performing for the sake of it and nothing else. However, his rock band Dogstar opened for David Bowie's Los Angeles show and even toured the world with Bon Jovi, per GQ. The ensemble was formed when Reeves and Robert Mailhouse met at a supermarket and talked hockey before discovering their shared love of music. The band grew over time to include Bret Domrose and Gregg Miller.
The band's original name wasn't Dogstar, however; it actually started off with the name Small Fecal Matter before becoming BFS, which either denoted Big F***ing S*** or Big F***ing Sound, according to Far Out. Despite the actor's desire to keep his musical tendencies inconspicuous, Dogstar reached modest fame with their two albums, "Our Little Visionary" (1996) and "Happy Ending" (2000).
Ahead of his "Our Little Visionary" album launch, Reeves told EW that the band's songs are somewhat misleading. "They have a pop aspect to them, but the lyrics are not poppy." The band played their last U.S. show in 2001 and bid adieu to their fans with their performance at Ebisu Garden Hall in Tokyo in 2002, per GQ.
Keanu Reeves can sing too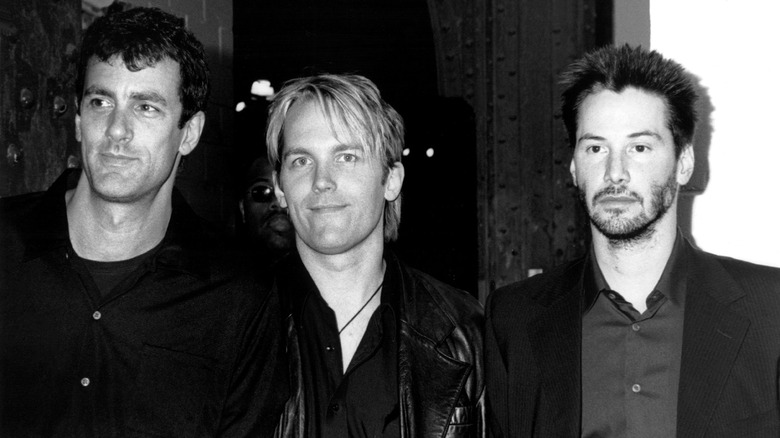 Everett Collection/Shutterstock
It seems playing bass is not all Keanu Reeves did while in Dogstar. GQ reports that the actor also lent his vocal talents to two tracks released by the band, singing on "Isabelle" and "Round C." Reeves likened the feeling that arises when singing to how he feels when he acts, saying, "When you can feel it, your blood thrills, it's physical, your heart is open."  
If we're to assess his singing capabilities further, we don't have to look very far other than his 2021 appearance on "The Late Show with Stephen Colbert." During the interview, Reeves discussed the 2010 Sad Keanu meme and a corresponding "BRZRKR" comic book illustration by Ron Garney with the host. "I'm just eating a sandwich man," the actor told Colbert when he pulled up the meme and the illustration.
Colbert then asked Reeves, who likes to give away money to charitable causes, why the actor is so "meme-able," to which he responded: "I have no clue, sir." When Colbert pressed on, the actor and musician launched into song with his own rendition of Bill Withers' infamous track "Lean on Me," altering the lyrics to "Meme on Me." The audience loved it, and the star received a round of appreciative applause for his performance.