Keanu Reeves Has Changed A Lot Since 1987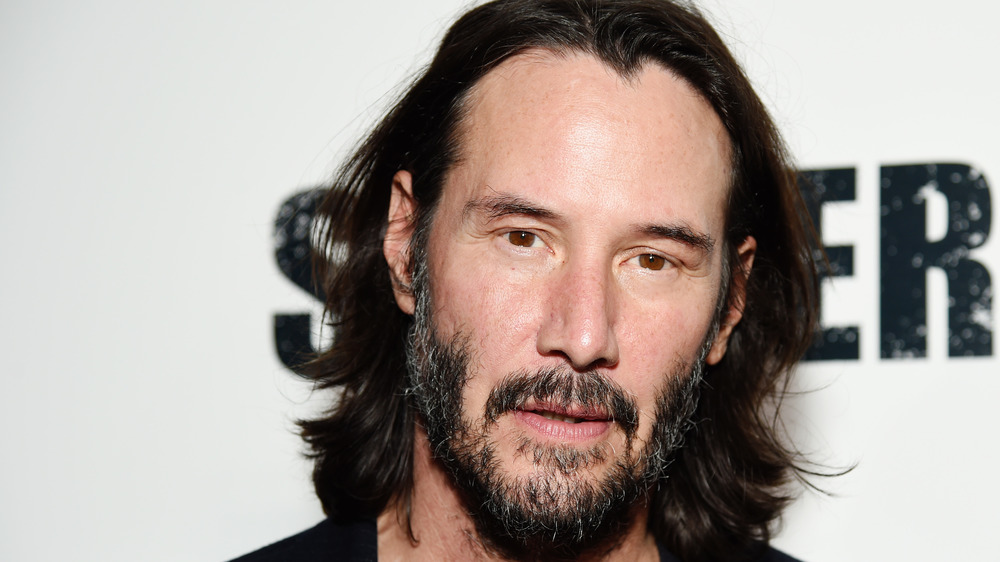 Michael Kovac/Getty Images
From Nemo in The Matrix, to John Wick in the John Wick movie series, Keanu Reeves has had a long career that includes many iconic characters. Reeves recently reprised one of those characters, Ted Logan, in Bill & Ted Face the Music. Seeing the now 56-year-old actor take on the same character he originated back in 1989 with Bill & Ted's Excellent Adventure, it's hard not to notice that things have changed (via Nylon). Still as handsome as ever, Reeves has less of the boyish charm you might recognize in some of his earlier work, like 1991's Point Break. Instead, the actor now has a rugged action hero look with long hair and a salt-and-pepper beard. 
On the flip side, if you're more familiar with what Reeves looks like today, in films like Always Be My Maybe, you may be surprised to see what he looked like back in the day, when the young actor first got his start. Now that Reeves is returning to a lot of his iconic roles, like Nemo in The Matrix 4, it's a great time to be reminded of the Keanu Reeves of the 1980s (via Movie Web). 
Young Keanu Reeves got his start in TV and commercials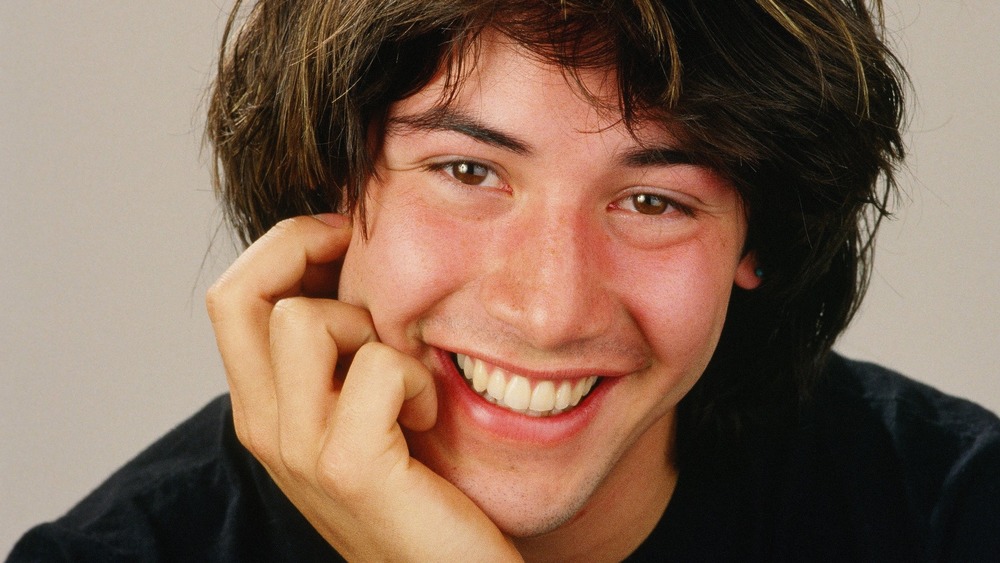 George Rose/Getty Images
Like many actors, this fresh-faced kid got his start in Hollywood by appearing in commercials. According to Backstage, Reeves starred in a 1986 Corn Flakes commercial where he got to show off a few of his dance moves (via YouTube). At the same time, he appeared in a few TV movies like 1986's Babes in Toyland, alongside a young Drew Barrymore (via SYFY WIRE). 
His big breakout role was as Ted in 1989's Bill & Ted's Excellent Adventure, which led to a sequel, Bill & Ted's Bogus Journey, in 1991. The '90s were when Reeves really took off, appearing in movies like Speed, A Walk in the Clouds, and The Matrix (via IMDb). Despite being one of the biggest A-list celebrities, with a career spanning nearly four decades, fame has not changed Keanu Reeves, the person. As noted by Insider, Reeves is known as being one of the nicest guys in Hollywood. 
Oscar-winner Octavia Spencer even told a story about how Reeves saved her once when she first moved to Los Angeles by helping to push her car to the side of the road when it broke down (via Hollywood). 
Keanu Reeves' appearance may have changed over the years, but, more importantly, he is the same great guy on the inside.