Royal Expert Makes A Bold Claim About Meghan And Harry's Finances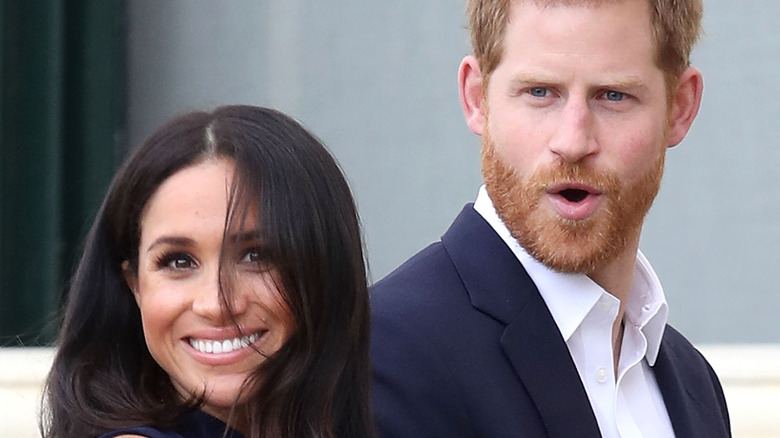 Chris Jackson/Getty Images
When they stepped down from their roles as senior working royals, the Duke and Duchess of Sussex expressed their intention to continue living a life of public service — despite the queen's assertions that it couldn't be done, per People. In the years since, the celebrity couple has also scored lucrative deals with the likes of Netflix and Spotify. However, Meghan Markle and Prince Harry have run into unexpected problems with their new careers.
As Forbes warned, the Sussexes need to start bringing in money soon if they want to survive in the States. The celebrity couple has a ton of staff manning their Archewell nonprofit foundation and its accompanying production arm, not to mention that they frequently fly private, including to Her Majesty's Platinum Jubilee in June 2022. The Duchess likely has some savings from her acting career, but her husband has been completely cut off.
Likewise, one royal expert even thinks Meghan and Harry might be pushing the limits of their fame, which could further impact their bottom line. As it stands, they're allegedly punching way above their weight as is.
The Duke and Duchess of Sussex are reportedly falling short in Hollywood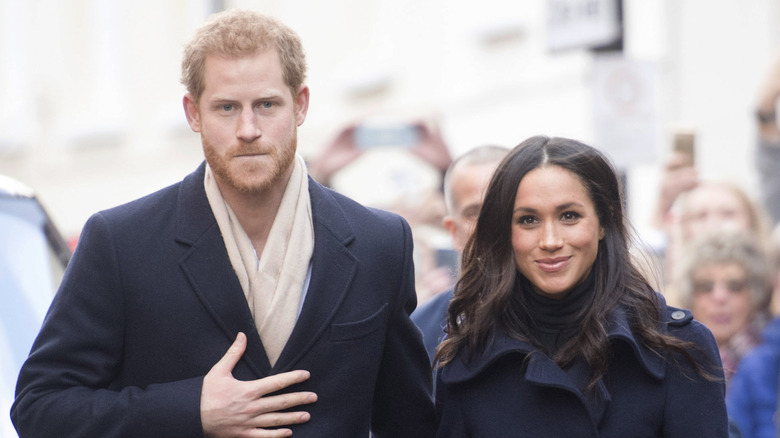 Wpa Pool/Getty Images
They may live in fashionable Montecito and call the likes of Oprah Winfrey and Serena Williams friends (via Insider), but Prince Harry and Meghan Markle aren't rolling in the dough. According to royal expert Tina Brown, they're actually poor in comparison to other A-listers. 
Responding to reports in the Santa Barbara News-Press about the couple looking for a new "private estate in Hope Ranch," an exclusive area close to their current home, Brown told The Telegraph that Meghan should consider marrying Elon Musk instead if she wants to live there.
As the "Palace Papers" author contended, "It's not very pleasant to be a D-list celebrity who, for them, doesn't have enough money. It's a wholly different game to be with those super-rich people." Brown also described the Sussexes' Montecito mansion as a "humble cottage" compared to the places their friends live in. 
The royal expert then waded into the ongoing discourse about the Duke and Duchess of Sussex reneging on their deals to spill the royal family's secrets. "They are now in this bind, where they've taken all this money and Harry has made this book deal where he's supposed to spill everything about his horrible life as a royal, but now he's actually tortured about it because he understands there is no way back if he does it," Brown said. 
As far as she's concerned, if the tell-all book ever does come out, it'll be the final straw for Harry's family.
Meghan and Harry are in trouble with Netflix over their streaming series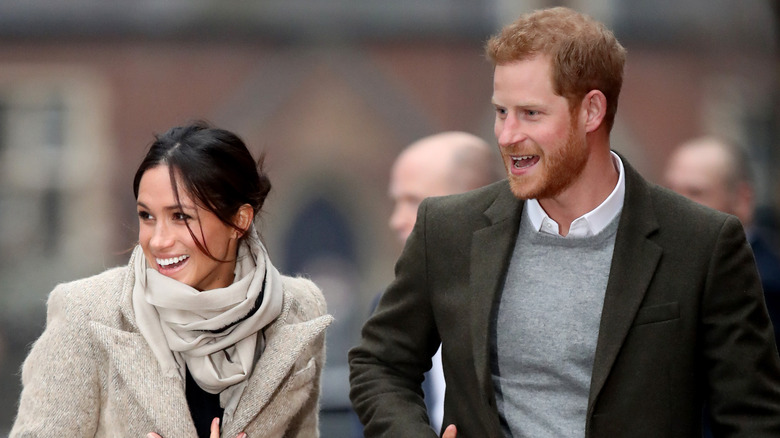 Chris Jackson/Getty Images
Meghan Markle unexpectedly found herself in hot water with Spotify after the Duchess of Sussex failed to live up to the expectations of her multimillion-dollar agreement with them. Naturally, once she actually began releasing episodes of her podcast, "Archetypes," it was a massive hit (via Variety). Now, though, the former actor and husband Prince Harry are reportedly butting heads with Netflix over their other lucrative deal.
Insiders told Page Six that the Duke and Duchess of Sussex are finding it impossible to come to an agreement with the streaming giant over what should and shouldn't be included in their upcoming docuseries. In the wake of the queen's death, Meghan and Harry reportedly wish to cut certain things from their show, but Netflix doesn't think it makes sense. "Harry and Meghan are having second thoughts on their own story," a source confirmed.
As another insider elaborated, "Harry and Meghan are panicked about trying to tone down even the most basic language. But it's their story, from their own mouths." In particular, the royal defectors are believed to have taken shots at King Charles, Queen Consort Camilla, and the Prince and Princess of Wales. There are fears that they may even refuse to move forward without the requested edits, but, regardless, "Netflix is standing by the filmmakers."