Martha Millan Describes How She Found Out The Cleaning Lady Was Getting A Season 2 - Exclusive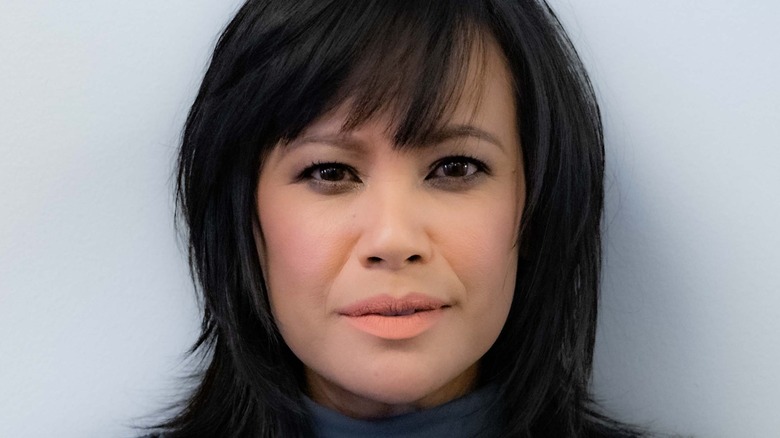 Rob Echanique/FOX
"The Cleaning Lady" was one of Fox's breakout hits of the 2021-2022 season, and the drama is keeping the momentum going for Season 2. Actress Martha Millan, who plays Fiona De La Rosa, has been a pillar of the show since its pilot episode and spoke with The List after the series made the highest ratings for a Fox series premiere in two years, per Millan.
"It says a lot about what people are looking for out there," she shared. "Representation is the key here ... The fact that it's the first show that has ever put a Southeast Asian leading lady at the forefront is groundbreaking in itself. And then to center the family on the Filipino culture is also a first."
Martha Millan also spoke with The List in the midst of the series' second season, which is still in production. She reflected on her journey as an actress, experiencing her first role as a series regular, and how she found out about the show's renewal under awkward circumstances.
Millan explained the show's recipe for success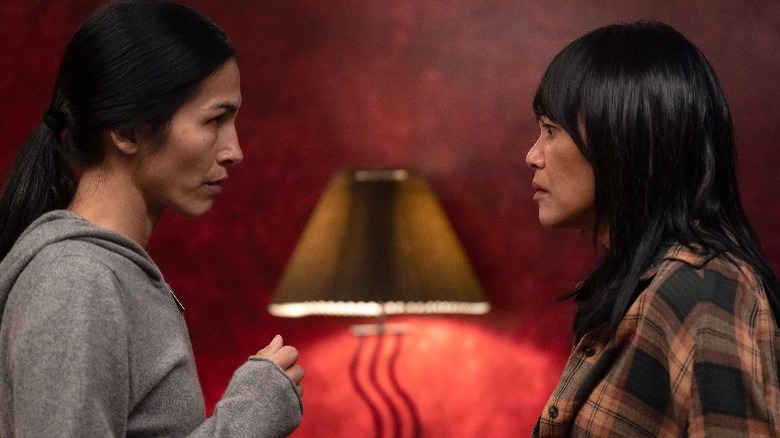 Jeff Neumann/FOX
Martha Millan initially wasn't sure whether Fox would order another season of "The Cleaning Lady," but "we were all hopeful because it was a very incredible journey and process," she said.
From a narrative perspective, she also knew there were more relationship dynamics to explore throughout the series, though her experience playing Fiona De La Rosa had already been deeply meaningful. "I know in the De La Rosa side, because I didn't get to cross worlds with Arman and Nadia's world and Hayak's world, I saw our relationship offset as well to be very authentic. That also translates with our performances."
Earlier in 2022, Millan talked about her respect for executive producer — now co-showrunner — Miranda Kwok's vision for the series. "[Kwok] created and wanted to make a platform for marginalized voices to be heard but also humanize them in a way that people can connect to them because we're all the same, dealing with the same problems regardless of who we are," Millan said.
The show's positive reception and Season 2 renewal certainly reflect the story's relatability. Now, looking back on whether she had seen the renewal coming, Millan said, "I had a good feeling it would be, but you never know." However, she ended up hearing the news from co-star Oliver Hudson at a less-than-convenient time.
The cast had a surprise conference call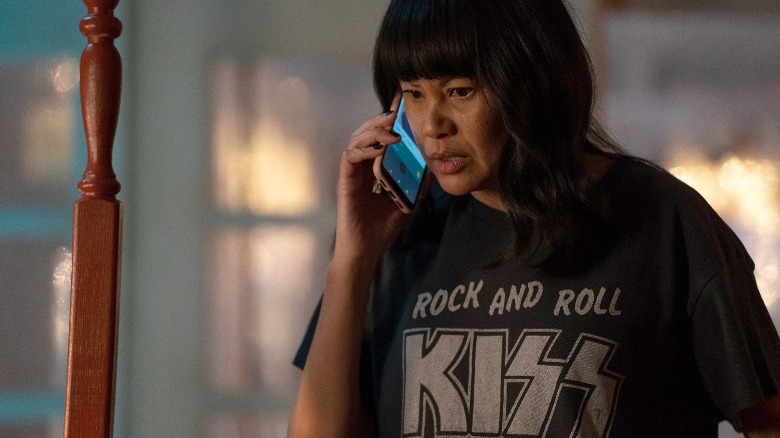 Jeff Neumann/FOX
Martha Millan shared the exact moment she learned "The Cleaning Lady" was confirmed for Season 2. "I was sleeping, and I got a call from Oliver Hudson," she said. "I didn't realize everybody was patched in, and he's like, "Are you sleeping?" I'm like, "What are you calling me for? It's 10:00 [p.m.]." 
But she and Hudson weren't alone. "I realized everybody was on the call, and I started yelling," she shared — though her excitement wasn't matched. "Everybody seemed to be very calm," she explained.
Millan soon discovered that the others had already heard the news and were catching her reaction in real-time, assisted by a time difference between the cast members. "I was in New York, and everybody else is based in Los Angeles," she told us. "For them, the news was discovered earlier on in the evening at 7:00. I'm in bed by 10:00 [or] 11:00 these days. That's why I was like, 'What's going on?'"
Getting ambushed with a conference call is definitely a strange way to find out good news, but Millan processed the series' renewal as well as she could. "I was like, "Am I dreaming? ... Am I really awake?' I was super excited, and everybody had already digested and processed it. I'm like, 'Please let me know that this is not a dream, and I'm going to wake up and see that we are renewed.'"

New episodes of "The Cleaning Lady" air Mondays at 9:00 p.m. ET on FOX.