Here's What Users Dislike The Most About The Kippo Dating App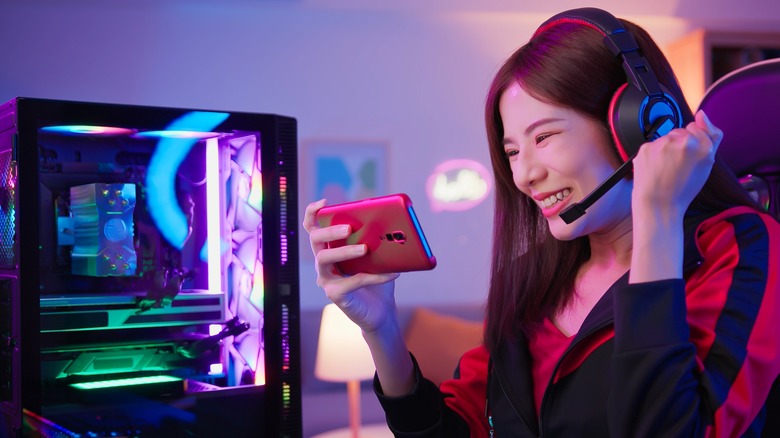 aslysun/Shutterstock
Many of us grow up believing that our purpose in life is to meet our other half and that we've failed in some way if we aren't married by a certain age. While the mentality that we have to be married is changing, many single people are still trying to find their soulmate. In the past, meeting someone was more organic through social settings, work, or school. Today, though, many people turn to dating apps to meet people for the night or long term.
A 2019 Pew Research Center study revealed that about 30% of Americans had used a dating app. However, only 12% people are married or in a committed relationship with someone they met online. Of course, not everyone goes into dating with the same intention, so choosing a dating app based on what you're looking for is important.
If you're looking for a serious relationship, marriage therapist Omar Ruiz recommends eHarmony and told mindbodygreen, "The profile list is limited since it's for [the people] who don't want to deal with the ups and downs of dating app culture and want to settle down." If you're looking for something casual, you have Tinder. 
Then, there's Kippo, which, while popular, has some aspects that users dislike. 
Here's what users don't love about Kippo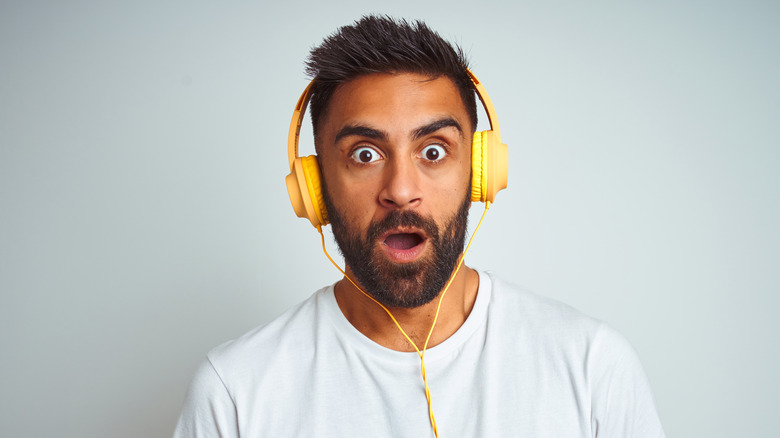 Krakenimages.com/Shutterstock
If you're all about gaming and consider yourself a nerd, you must have heard of Kippo, which is regarded as the best dating app for nerdy dating (via PC Magazine).
Kippo describes itself as "a real-time virtual world for dating and making new friends." You can make your little avatar with a wide selection of hairstyles and outfits while chilling in your own space or Kippoverse with friends and browse the app to match with others to hang out with. It's as if you were a character in an endless video game world. It's a whole new level of digital dating where you can connect with like-minded people who love gaming as much as you.
PC Magazine loves the futuristic visuals where you get to really test your creativity, and though it offers a free account, the membership costs $10 a month. What they don't love about this dating app is that it doesn't give you the option to video chat, and there's no website version.
Online For Love loves this dating app; it's perfect for gamers because it's super fun, but the outlet also criticized the lack of video chatting functionality. 
Kippo is the perfect dating app for young gamers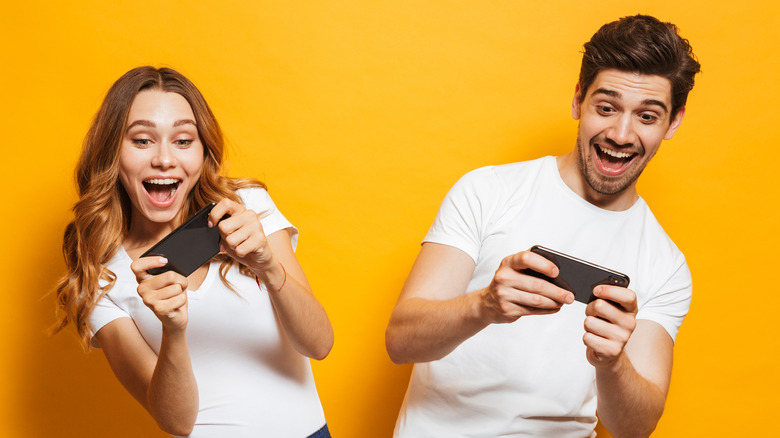 Dean Drobot/Shutterstock
While we pray for Kippo to make slight adjustments to give people access to video chat with other folks, it's still pretty revolutionary in the world of dating. With the growing demands of life and work, there's a dating app explicitly made for people considering what they want, and Kippo is ideal for gamers who love life in the digital world.
Kippo is made and run by gamers, so they know exactly what they're looking for and do a great job at it, per Online For Love. It combines playing a game while meeting people, which caters to the needs of gamers. If you're unsure of it, you can use a free version to check it out, and once you're willing to commit the membership is quite affordable with upgrades.
Beyond Ages compared this site to eHarmony and said it provides the same level of privacy and safety. The visuals are fantastic, and it mainly caters to the younger population, who tend to be more into gaming.
For a relatively new dating app, Kippo looks promising as it is catered to a certain population, but time will tell how popular it will get as the gaming community grows. Though it might not reach the same popularity as the best dating apps out there, it's the perfect place for young gamers to find true love or make friends with like-minded people.