What Is Christina Aguilera's Zodiac Sign?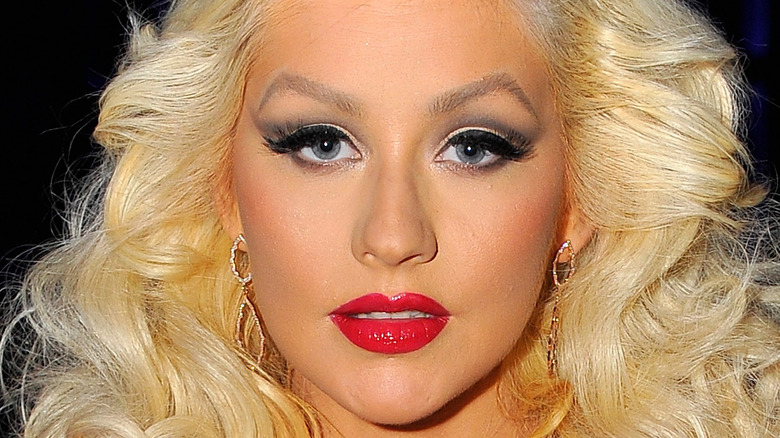 Steve Jennings/Getty Images
Christina Aguilera entered the world of entertainment at a very young age, but it wasn't easy and she claims that she endured trauma as a child star. The singer appeared on shows like "Star Search" to showcase her talent, and even landed a role on "The Mickey Mouse Club" where she built relationships with other stars like Britney Spears and Justin Timberlake. However, Aguilera really shot to fame after releasing her first album, which skyrocketed to the top of the charts in 1999, per Hello! Magazine. Over the years, the songbird has belted out a plethora of hits such as "Genie in a Bottle" and "What A Girl Wants" However, she's also been involved in some controversy for her at-times racy ensembles. She also previously had a feud with rapper Eminem.
Of course, Aguilera's life wasn't always filled with fame. The singer's early childhood was rocky as her father, Fausto Xavier Aguilera, was abusive towards her mother, Shelly Loraine Fidler (via Singers). It wasn't until Aguilera was 6 years old that her mother divorced her father and moved the family to Rochester, Pennsylvania.
Of course, things began looking up for Aguilera after that as she pursued her singing career and eventually earned the love and admiration of millions of fans. With all of the adversity that the singer has battled in her life, some fans may wonder if her fighting spirit was written in the stars.
Christina Aguilera's sun sign is Sagittarius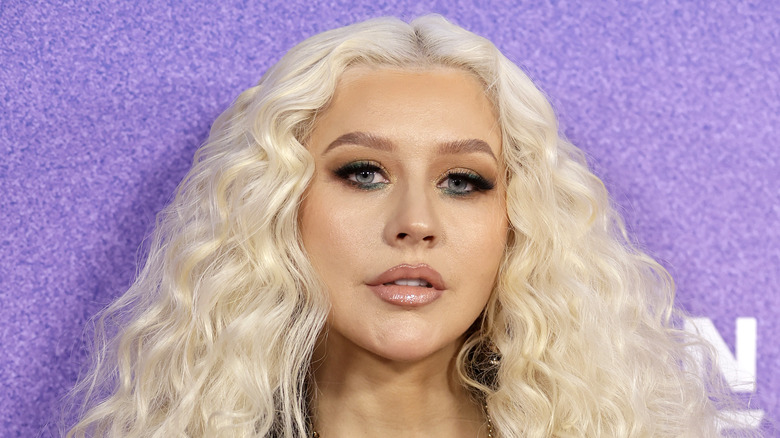 Frazer Harrison/Getty Images
Christina Aguilera was born on December 18, 1980, which makes her zodiac sun sign Sagittarius, per Astro Charts. People born under the sign of Sagittarius are known to love life and tend to enjoy being in the moment. The sign has a reputation for having a positive outlook on most situations, as well as being open and honest (via Pure Wow). They're said to have a great sense of humor and will likely have everyone around them rolling in laughter. Sagittarians also know how to motivate a crowd. They can inspire those close to them to get things done and enjoy life to the fullest.
Female Sagittarius' are commonly full of energy and love to seek out adventure. The feeling of freedom is important for them, as they are curious and truly intrigued by the world and the people in it. As a friend, Sagittarius women are known to be a member of their social circle that will be up for anything and ready to have some spontaneous fun, per Thought Catalog. They're also creative and can come up with fun ideas that will have everyone around them feeling their enthusiasm and energy.
If you or someone you know is dealing with domestic abuse, you can call the National Domestic Violence Hotline at 1−800−799−7233. You can also find more information, resources, and support at their website.
Christina Aguilera's birth chart includes Taurus and Aquarius energy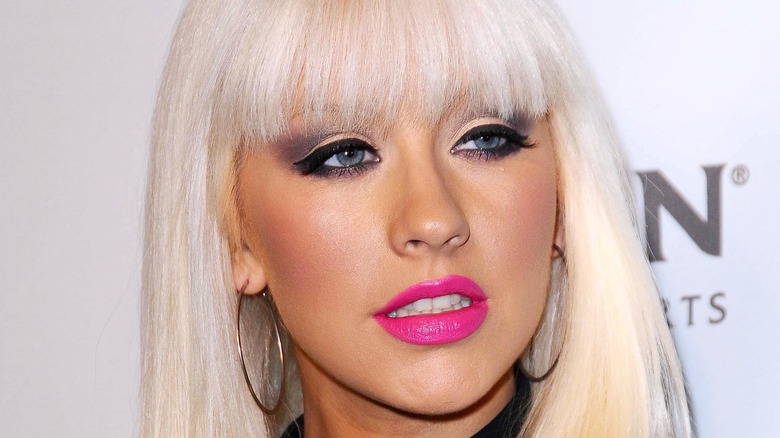 s_bukley/Shutterstock
Although Christina Aguilera's zodiac sun sign is Sagittarius, her moon sign is Taurus (via Astro Charts). A person's moon sign is said to be the side of themselves that is emotional and vulnerable and represents their inner self. Those with a moon in Taurus, have a knack for living in the moment and can enjoy everything around them from a cool breeze, a good book, or a delicious meal (via Live About). They like to stay present and savor all the things that surround them. They prefer to move slowly and get cozy as they take in all the beauty of the world.
Meanwhile, the "Come On Over" songbird's rising sign is Aquarius, per Hello Astrology. This makes Aguilera a bit unconventional at times. However, she's free and can release her inhibitions to rebel against the norm. Those with Sagittarius rising signs are also known for having a strong intuition and a fierce independent streak. They're also said to unselfish and truly want the best for those around them as they're able to let go of any ill feelings or ego issues that may have them feeling jealous or possessive.
It looks like Aguilera's birth chart points to her being a person that loves life and enjoys the beauty around them, which may lead to her emotional and raw talent.