Here's How To Start A Career As A Social Worker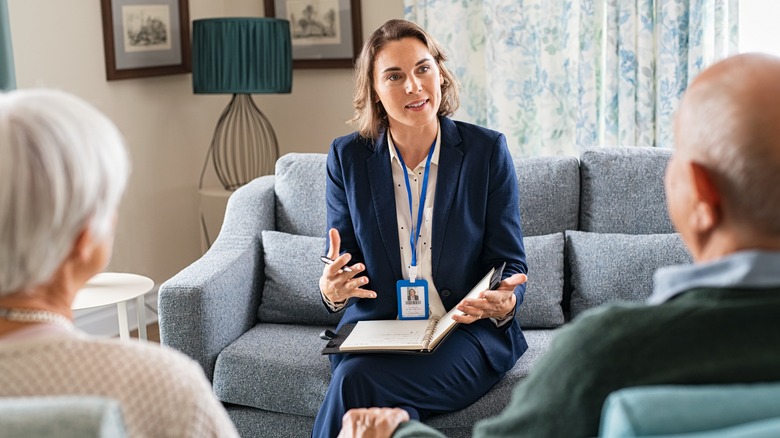 Rido/Shutterstock
Social workers provide their communities with an immense gift. They dedicate themselves to those in need and advocate for ongoing support resources. From public schools, hospitals, and mental health facilities to prisons and nonprofit organizations, social workers speak for the voiceless and implement solution-oriented programs for long-term change (via Florida State University).
The social worker's role is constantly changing to meet the needs of today's ever-evolving communities through technology, online support, and, most importantly, listening to the people.
"Our approach of tackling the many effects of poverty and marginalization and working with and alongside communities for their self-led development is the profession's key contribution in solving social problems," says Rory Tull of The Guardian (via Florida State University). "This approach needs to replace the old welfare model, where governments and international agencies provide last minute assistance (if at all), rather than listening and working with people and communities."
If you've been considering a career of service in social work, there are several important steps to get you there.
The education required to become a social worker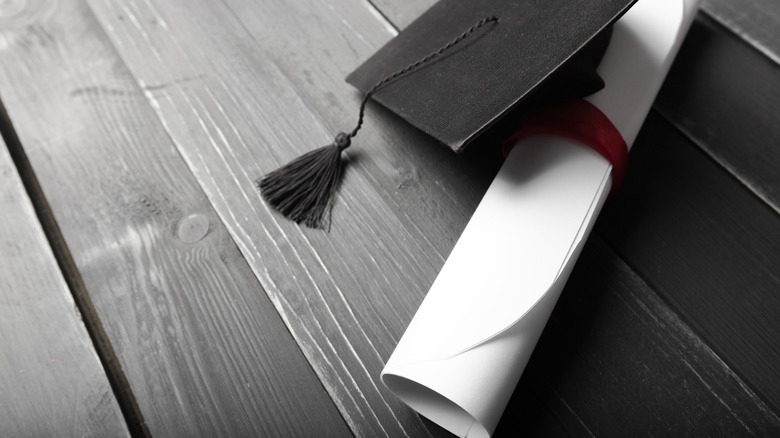 FabrikaSimf/Shutterstock
To begin making change in your community as a social worker, you'll need a bachelor's degree. Many states have even restricted the definition of "social worker" to those who have graduated from a Council on Social Work Education accredited program (via HowToBecome).
Though students preparing to be social workers spend a fair amount of time interning in the field, many four-year bachelor's degree programs can also be completed online. Eastern Washington University, Northern Arizona University, and the University of Louisville are all popular virtual programs for social work (via SocialWorkLicensure.org).
If you want to go into clinical work after you've obtained your bachelor's degree, you'll need to move on to a master's degree in social work. Human behavior, social environment, social justice, and diversity are some of the coursework topics for these students. 
Whether you obtain a bachelor's or a master's degree, every state requires licensure of some kind to become a social worker (via HowToBecome).
Here are the career paths available to social workers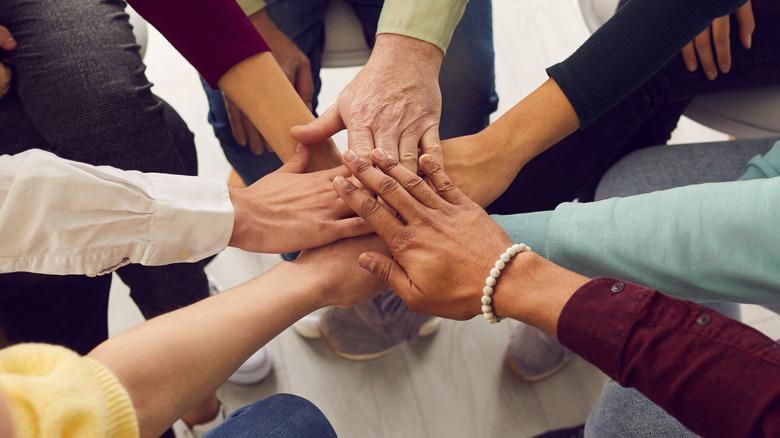 Studio Romantic/Shutterstock
Once you're certified and ready to start as a social worker, there are many avenues to consider. Medical or hospice social workers help patients facing life-threatening illnesses, awaiting transplants, or needing end-of-life care (via Pacific Oaks College). It can be emotionally taxing, but helping families through some of life's most challenging moments is deeply rewarding.
School social workers are widely needed and help create a safe and comforting environment for children who learn differently and need help with emotional regulation. Whether you know what not to say to someone struggling with anxiety or you're an excellent listener, being an advocate for the mental well-being of students could be right up your alley.
Those struggling with addiction and those living in group homes or correctional facilities benefit greatly from substance abuse counselors and human service specialists. You're sure to face some heavy situations in these fields, but the crucial work accomplished by these caring individuals is irreplaceable.
Another key area for social workers is foster care. Your responsibility here is the physical and emotional safety of children who have been separated from their biological parents and are living with foster families. 
Whichever route you take, your contributions are highly valued. And, since these roles are emotionally taxing and wellness is more important than ever, be sure to care for yourself along the way, too.