Expert Explains Why Wellness Is More Important Than Ever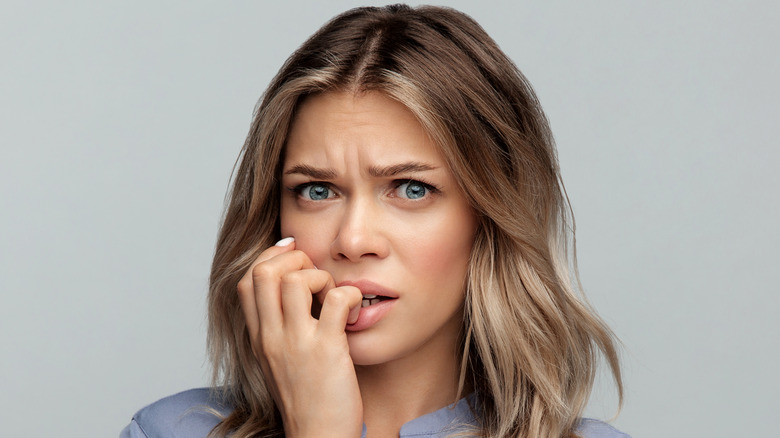 BeautyStars/Shutterstock
Stress is nothing new, but the past few years has brought feelings of worry and anxiety to a whole new level. Between living through a pandemic, inflation and world events, a poll conducted by the American Psychological Association found that Americans are more stressed than ever before, with almost 87% revealing that inflation was a significant source of their worry. In addition, 81% pointed to supply chain issues as a major source of stress, while 81%  say it's global uncertainty, especially regarding the war in Ukraine.
"The number of people who say they're significantly stressed about these most recent events is stunning relative to what we've seen since we began the survey in 2007," Arthur C. Evans Jr., PhD, the association's CEO, said in a statement. "Americans have been doing their best to persevere over these past two tumultuous years, but these data suggest that we're now reaching unprecedented levels of stress that will challenge our ability to cope."
But despite their feelings of overwhelming stress, almost half of Americans don't seek help for mental health issues, or make improving their mental health a priority. But one expert says it's more important than ever to focus on wellness in order to be happier and healthier in the future.
Mari Sierra wants people to feel 'fulfilled and complete'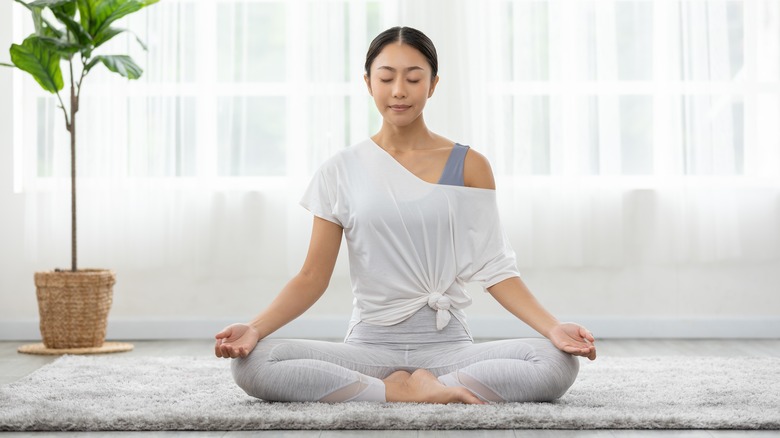 220 Selfmade studio/Shutterstock
After the past two years, Mari Sierra, OYE's Head of Wellness, says that focusing on wellness is more important than ever. "In a world that increasingly pulls us in many directions, feeling fulfilled and complete is a multidimensional process of caring for body, mind and our relationships," she told The List. "COVID-19 led to an increase in anxiety and depression. People were forced to stay home and hold their emotions in."
Sierra, who is an embodiment practitioner and creative strategist with a healing practice based on the teachings of Qi-gong, elemental dance and craniosacral therapy, joined OYE to help "create a movement that inspires the next generations to spark their own self-healing journeys by practicing new emotional habits." She added that even pre-COVID, Gen-Z and Latinx youth were "more likely to have been diagnosed with a behavioral health condition like anxiety or depression." During the pandemic, Sierra says those numbers doubled.
Those stats — along with the stigma surrounding getting help for mental health issues — is what led to the creation of OYE. "[OYE] was created for anyone who wants to feel better mentally, emotionally, and physically, with a special emphasis on Latin American and bilingual Gen-Z youth," Sierra explained.
OYE was co-founded by singer J Balvin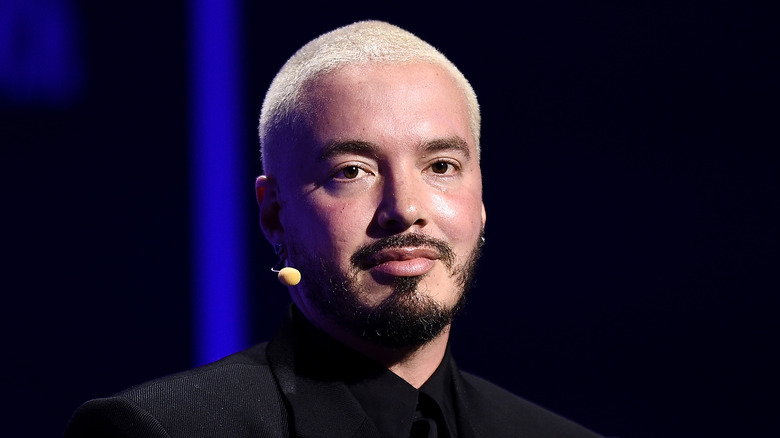 Steven Ferdman/Getty Images
OYE, a bilingual mental health app, was co-founded by singer J Balvin, who has been open about his own struggles through the years. "Through my own journey with mental health and wellness, I was inspired and committed to bringing resources to more people around the world," he said in a press release. "With OYE, we have created a community-focused platform that will provide engaging and accessible emotional wellness practices for all."
The app — which will launch in September 2022 — will feature daily wellness practices in both Spanish and English, including guided reflections, routines of "expressive movement," and guidance for improving relationships. And Balvin is putting his impressive net worth to good use, offering anyone who signs up before the app's launch a free one-year membership. "Everyone's health journey is different and deeply personal. We wanted to not only encourage and allow people to prioritize emotional and mental health, but also provide diverse opportunities to the global community to build their own worlds of wellness in creative ways," he said.
And Balvin isn't stopping with the app. He will also host a six-part docuseries, "Gente Sana," where he will sit down with a different celebrity who will discuss their own mental health struggles, per PopSugar.