The Best Self-Help Books To Read After Losing Your Job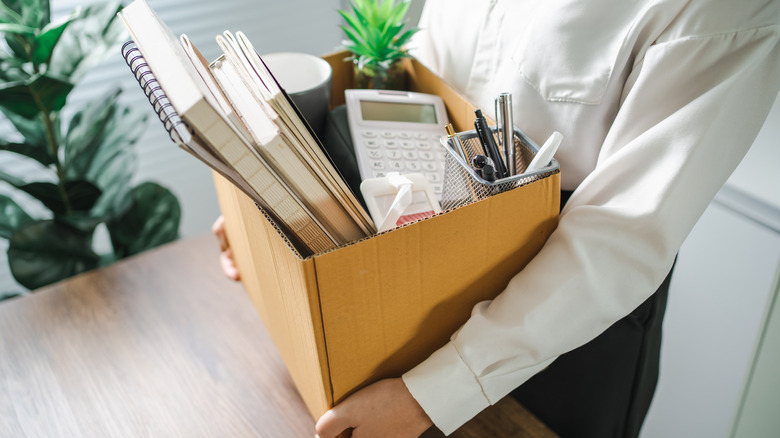 Lee Charlie/Shutterstock
We may receive a commission on purchases made from links.
Losing your job, whether it was voluntary or not, can be a challenging time. It's more challenging when it comes as a complete surprise to you. Despite your job position or years with the company, no one is exempt from potentially losing their job. According to the Center on Budget and Policy Priorities, despite employment rebounds since the beginning of the COVID-19 pandemic, there are still 3 million fewer employed people in the United States than before the pandemic began. However, just because unemployment is common, doesn't mean it is any easier for your mental well-being.
One of the things you will want to focus on immediately after losing your job is on taking care of yourself. Whether you are coming out of a job with serious burn-out or emotionally unwell, your mental well-being will be your driving force to continue. Self-help books are one way you can take this downtime you have to work on yourself and practice a little self-care. These books can also help you reflect on what you are feeling and how you want to move forward. Perhaps by the end, you will realize that losing your job is a stepping stone to your next career or position.
Self-help books you need to read about careers and work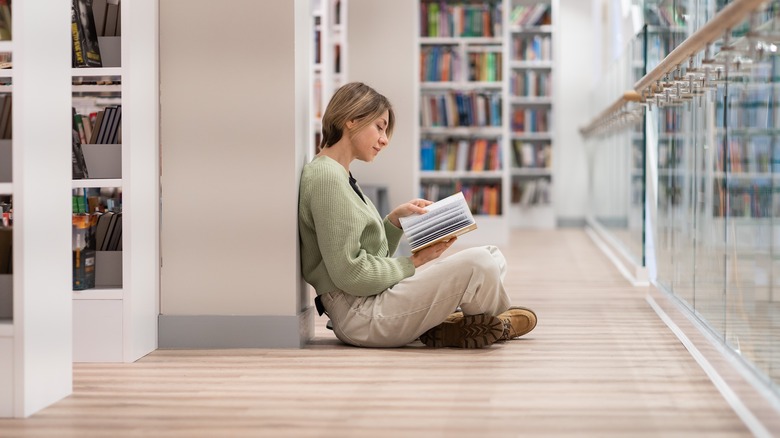 DimaBerlin/Shutterstock
When you've first lost your job, you might be tempted to jump onto the first job listing board you find. Before you start applying for every job, you may want to spend some time analyzing tips to succeed in your work life.
In "Radical Candor" by Kim Scott, you learn the truth about telling the truth. In modern times you have to be aware of your boundaries, especially when trying to manage a work-life balance. However, just because you put up boundaries at work, it doesn't mean you have to be a bad employee. "Radical Candor" shows you how to speak up without being cataloged as a know-it-all. Written by a former boss at Google and Apple, this book teaches you how to lead and manage people today.
Perhaps you are ready to try something new but don't yet know what. In "Do What You Are: Discover the Perfect Career for You Through the Secrets of Personality Type" by Paul D. Tieger, Barbara Barron, and Kelly Tieger, you can find out what you actually should do. While at first, it may seem like any personality quiz you find online, this book goes step-by-step to find your personality type. This book can help you pinpoint ways that you can work more efficiently, depending on your personality type, as well. Not everyone is a one-size-fits-all, and this book teaches you how you work best to ensure you get further in your career.
Self-help books to get you motivated and eager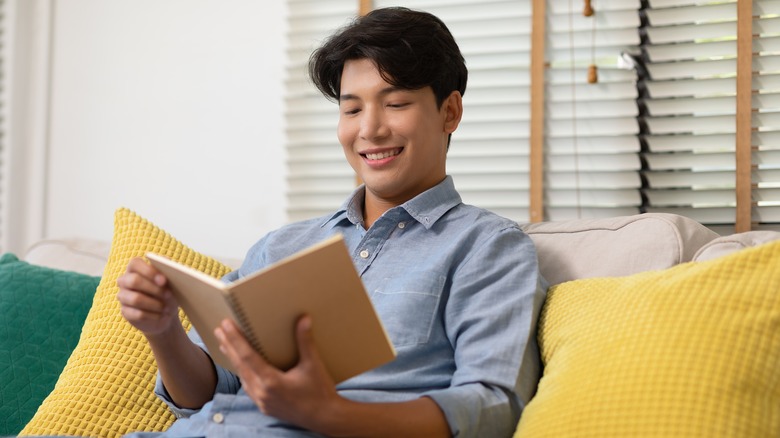 220 Selfmade studio/Shutterstock
Losing your job can make you feel like your world is crumbling around you. Because of that reason, you'll want to work on not only finding a new job, but also on getting yourself excited again. You may also start to feel fearful and anxious about the future, so try reframing your thoughts into a positive state. This will help give you the motivation to keep looking forward.
In "Designing Your Life: How to Build a Well-Lived, Joyful Life" by Bill Burnett and Dave Evans, you can get that motivation by designing the life of your dreams. This book isn't just about daydreaming, it's about using proven critical thinking and design thinking skills to find the perfect life for you. Instead of continuing a path that may be unfulfilling, this book uses the same logic that designs your technology and everyday items that make your life easier. Using design thinking lets you conjure up the perfect life you will enjoy.
If you need that extra push of motivation, encouragement, and a little bit of loving criticism, you need to read "You Are a Badass" by Jen Sincero. One of the top-selling books in the self-help genre, "You Are a Badass" focuses on bringing out your strengths and desires by also calling you out on everything you are doing wrong. This book isn't your cliche motivational book, it's direct and straight to the point.