What Is Louis Tomlinson's Zodiac Sign?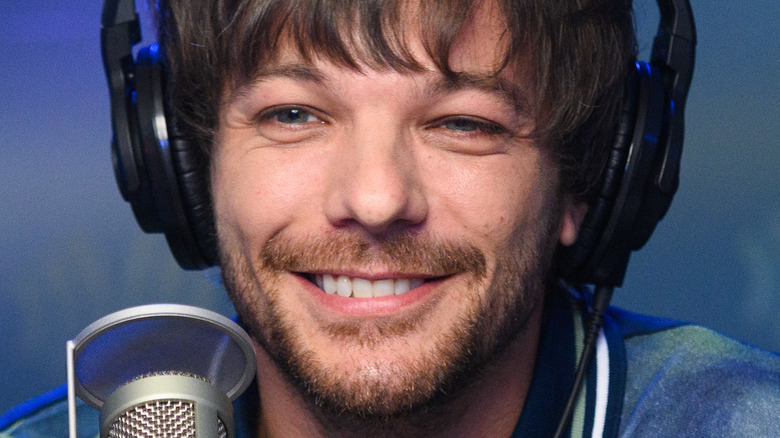 Noam Galai/Getty Images
Though One Direction is still on their indefinite hiatus, the band's loyal fan base will always have a lot of love for original members Harry Styles, Louis Tomlinson, Niall Horan, Liam Payne, and Zayn Malik (who left the band before their hiatus, in March 2015). Despite Tomlinson really feeling like One Direction shouldn't split up, he was the first former member to initiate a solo career, in 2016, when the pop star created his own record label, Triple Strings Ltd. (via Planet Radio). 
Tomlinson released his debut solo single, "Just Hold On," in December of that year. Impressively, it topped out at No. 2 on the British singles chart. After releasing a string of other songs, including the platinum-certified "Back to You" with Bebe Rexha in 2017, he signed on as a judge on "The X Factor" in 2018. Tomlinson's first album "Walls" dropped in 2020 and his second record, "Faith in the Future," was slated for release in 2022. 
Also following One Direction's hiatus, Tomlinson became a father to son Freddie Reign, whom he co-parents with Los Angeles-based stylist Briana Jungwirth (via People). During his pop star days, Tomlinson won fans over with his high-energy personality and wicked sense of humor. After watching interviews and behind-the-scenes footage of the band, fans noted Tomlinson's character was unique in its boldness, hilarity, and confidence, which may come down to his zodiac sign.
The One Direction alum's star sign makes total sense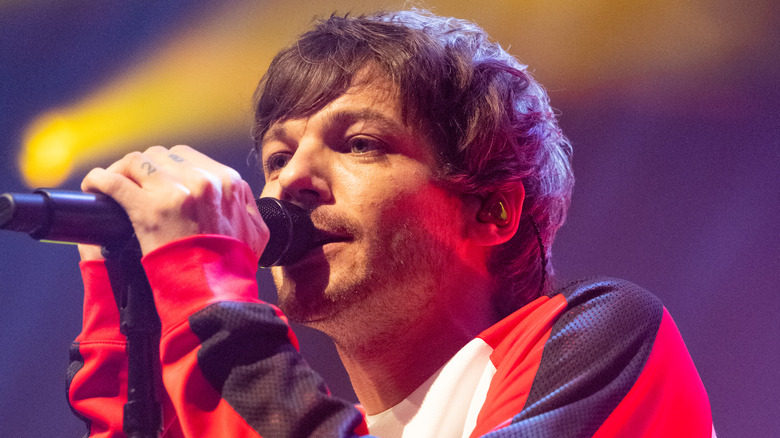 Scott Dudelson/Getty Images
Louis Tomlinson was born on December 24, 1991, which makes him a Capricorn just like former bandmate Zayn Malik, per Capital FM. One of the three earth signs, Capricorn is known for its association with a strong work ethic and ambitious personality. And, judging by Tomlinson's success during and after One Direction, it's not hard to believe that this is his star sign. 
According to Co-Star Astrology, Capricorns are responsible, motivated by duty, and can take a while to warm up to people. Fans who have seen YouTube footage of Tomlinson fooling around backstage may not have pegged him as overly responsible. However, Liam Payne admitted he and Tomlinson didn't get off to the best start, during an appearance on the "Impaulsive" podcast, which certainly fits with the wild Capricorn. 
Capricorns are also known to repress their emotions so they can carry on with their duties, and this was evident in Tomlinson when he performed on "The X Factor" in 2016, just days after his mom, Johannah Deakin, passed away from leukemia (via Grazia magazine).
Louis Tomlinson's other signs fill out his personality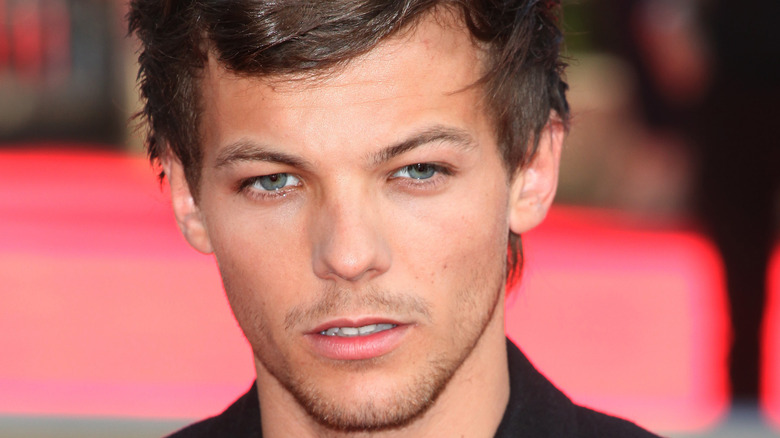 Featureflash Photo Agency/Shutterstock
There's more to Louis Tomlinson's astrological makeup than his just Capricorn star sign. According to Prep Scholar, a person's moon sign is closely linked to their emotional side, and Tomlinson's is Leo. Some common traits of those with a Leo moon include creativity, warmth, confidence, and bossiness — all characteristics that Tomlinson has displayed both in and out of One Direction. 
People who have a Leo moon sign also tend to love the limelight, which perfectly describes Tomlinson, who auditioned for "The X Factor" at the age of just 18 (per Billboard). Per Tarot.com, those born with their moon in Leo are also known for their playful, childlike qualities. This comes as no surprise, as Tomlinson often pranked his bandmates during their tours, according to Capital FM.
Along with his birth moon in Leo, Tomlinson's rising sign is Gemini. Sometimes known as the Ascendant, this is "the sign that rises in the eastern horizon at birth," per Astro Sofa. Those with this rising sign are often full of curiosity, very clever, and sometimes restless. With the many moves Tomlinson has made throughout his solo career, from starting his own label to releasing an album during the COVID-19 lockdown, it's clear he has the intellect and energy of a Gemini rising.