Here's What Users Dislike The Most About The Hinge Dating App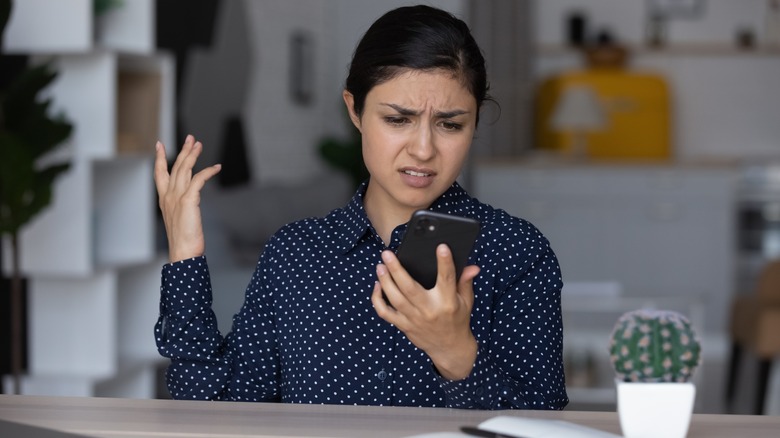 Fizkes/Shutterstock
If you're thinking of turning to the internet to help you find a romantic connection, then you're definitely not alone. Dating apps and websites have become increasingly popular over the years, with Cloudwards reporting 323.9 million worldwide dating app users in 2021.
Choosing what dating app is the right fit for you can really impact your online dating journey, as some focus on specific priorities or are intended for certain communities. For instance, the most popular dating app, Tinder, is associated with hook-ups or informal connections, whereas Hinge is a dating app dedicated to helping users find healthy long-term relationships.
Hinge, launched in 2012, has risen in popularity over the years, becoming a primary competitor of Bumble and Tinder (per Business of Apps). Its website advertises Hinge as a dating app meant to be deleted, mentioning its Nobel Prize-winning algorithm as the key to users' dating success.
While this app has many positives, such as interactive profiles and a scrolling-style match queue, users do have certain complaints that are worth considering before committing to the dating tool (via PC Mag).
Hinge users complain about the app's paywalls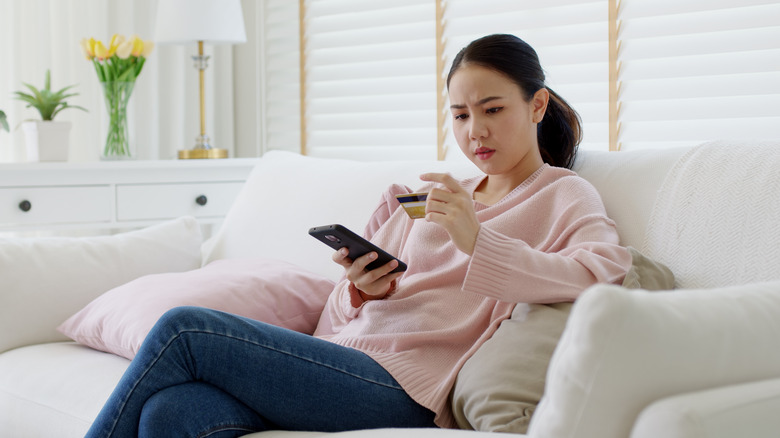 Chaay_Tee/Shutterstock
Similar to other dating apps, Hinge allows you to like the profiles of other users. As mentioned on PC Mag, this feature is more interactive than its alternatives, as you're able to like specific elements of a profile and even leave a comment.
This more precise method of profile browsing aligns with Hinge's advertised focus on long-term connections. However, users are likely to feel that the app's paywalls interfere with this feature, as non-paying members only receive a limited amount of likes per day.
In contrast, paying members who subscribe to Hinge Preferred at $29.99 a month receive unlimited likes (per Insider). Because of this, many Hinge users complain that the app is only best utilized through paid subscriptions and other add-ons. Given that in-app purchases start at $9.99 — the cost of one Boost, which shows your profile to more people for one hour — Hinge's premium offerings are definitely not cheap.
While many reviewers seem to enjoy the app, the paywall is something that reoccurred in negative reviews, with one user writing, "Hinge does a better job about going deeper with the profiles than most other apps, but it still is a pay-to-use service so the free version is extremely lacking" (per Google Play Store).
Some users have also complained about needing to buy add-ons even on top of the premium membership. Referring to recommended profiles, one user wrote: "You can only send what they call (Roses) [sic] and you only get one every Sunday or you pay extra money to like those profiles ... you gotta pay more even though you already paid for the one-month membership" (per Apple App Store).
Some users report major bugs with the app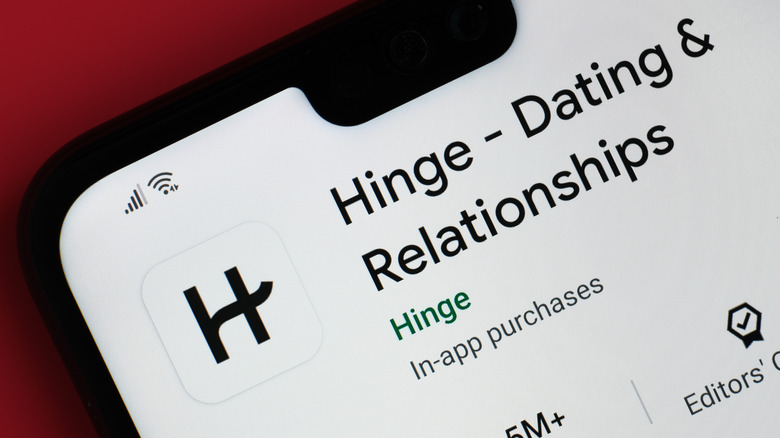 Ascannio/Shutterstock
Hinge's premium subscription and add-on costs are important factors to remember when considering the app, but many users have also complained about its overall functionality. Some reviewers seem to attribute a performance decrease to the change in the company's ownership, as it was fully acquired by Match.com in 2019 (per TechCrunch).
"Just like every other app that used to be great, before Match bought and ruined it, this one is no different. Tons of bugs (you'll get notifications, but chats won't load, sometimes for days), horrible matches, ignores deal breakers, [and] repeats the same set of people over and over. Won't even load after [the] latest update," one reviewer said (per Google Play Store).
Another reviewer wrote: "I haven't been able to send or load chats to a single match since reinstalling a couple [of] months ago. This happens both on Wi-Fi and data, and I'm beginning to question the point of even trying to use the app if it's, well, unusable."
While the app's paywall may not be a deal breaker to everyone, problems with Hinge's functionality really affect the users of the app. Hopefully, the developers will address the program's performance issues. Until then, it remains one of the things that users dislike most about the app.