Why Some Planned Parenthood Clinics Are Now Offering Free Vasectomies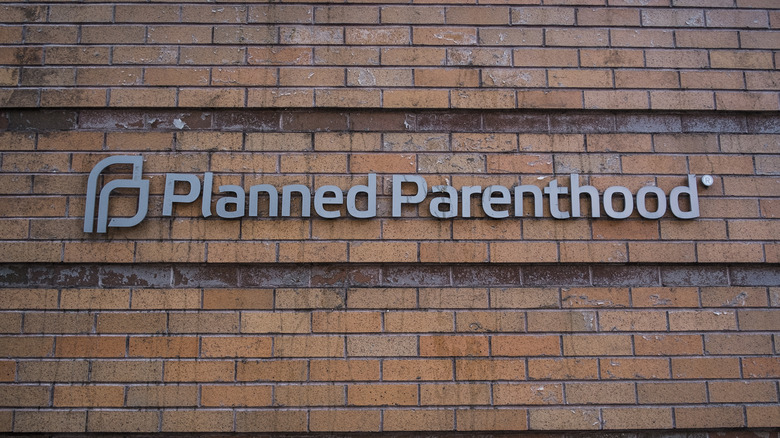 Bill Tompkins/Getty Images
Come next month, vasectomies will be available for free at three Planned Parenthood clinics in Missouri (via U.S. News and World Report). Planned Parenthood in Missouri is partnering with a traveling physician who runs a mobile vasectomy clinic in order to meet what the clinic is calling an increased demand for the procedure. The plan is for sixty vasectomies to be offered both inside and directly outside the Planned Parenthood clinics in St. Louis, Springfield, and Joplin, Missouri over the course of three days during the first week of November. 
One 31-year-old man from Independence, Missouri who has signed up to get his vasectomy during this three day period says that it was "grim circumstances under which I made this decision," referring to the overturning of Roe V. Wade back in June.
Dr. Esgar Guarin, the physician in charge of the mobile vasectomy clinic, plans to take his services to Iowa the following week.
Why demand for birth control options has increased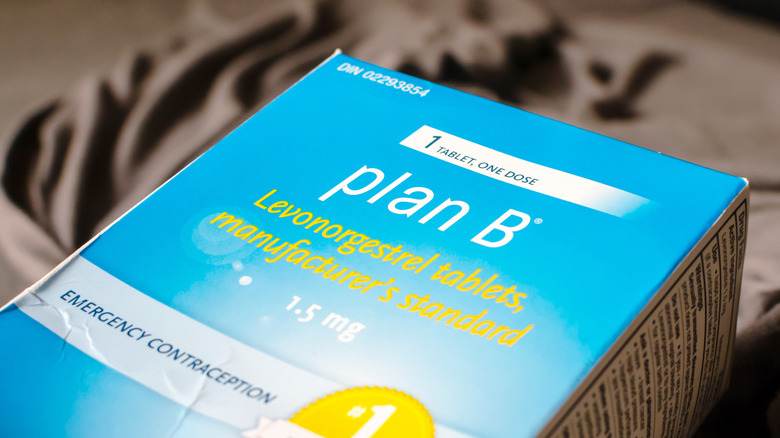 Andriy R/Shutterstock
In the wake of the Supreme Court's decision to overturn landmark ruling Roe V. Wade, which, among other things, had previously guaranteed abortion would remain legal across the United States, both men and women began to seek out contraceptive options in greater numbers (via CNN). In what appears to have been a wave of panic that unintended pregnancies might have to be carried to term in many places, people began to buy up emergency contraceptives like Plan B. Some drug store chains even put a limit on how many boxes of Plan B and similar medications individuals could buy to prevent stock piling and ensure availability.  
Kelly Gardiner, vice president of communications for Thirty Madison, parent company of Nurx, which produces multiple types of hormonal birth control including emergency contraceptive pills, told CNN, "When that decision was leaked, we saw a massive demand for emergency contraception. We saw a 300% increase in prescriptions being asked for and by our patients." There has also been an increase in demand for longterm birth control options like IUDs and, yes, vasectomies. 
The increased demand for vasectomies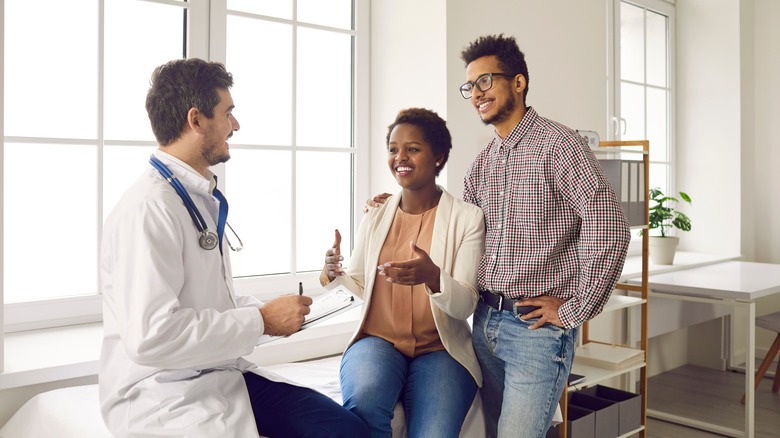 Studio Romantic/Shutterstock
There has been a sharp increase in demand for vasectomies since the overturning of Roe. Urologists have confirmed this fact to the Washington Post, with one doctor, Dr. Doug Stein, who is known in his region of Florida as the "Vasectomy King," noting that before the ruling, his office received somewhere around four or five vasectomy requests per day. Since the ruling, however, that number has increased to between 12-18 per day.  
"Many of the guys are saying that they have been thinking about a vasectomy for a while, and the Roe v. Wade decision was just that final factor that tipped them over the edge and made them submit the online registration," Stein explained. 
One of Stein's patients, a 27-year-old man named Thomas Figueroa, explained why he set up his vasectomy appointment at this time, saying, "It is something I put on the back-burner of my mind until very recently, when the Supreme Court decision happened." He went on to say, "That was basically the triggering factor right there. It pushed my mind to say: 'Okay, I really do not want children. I'm going to get this vasectomy now.'"
In addition to contraception and, where legal, abortion services, Planned Parenthood also offers cancer screenings, primary care, STI screenings, pregnancy care, men's healthcare, LGBTQ healthcare, patient education, and other services.