Did You Know Kirsten Dunst Features In A Lifetime Movie?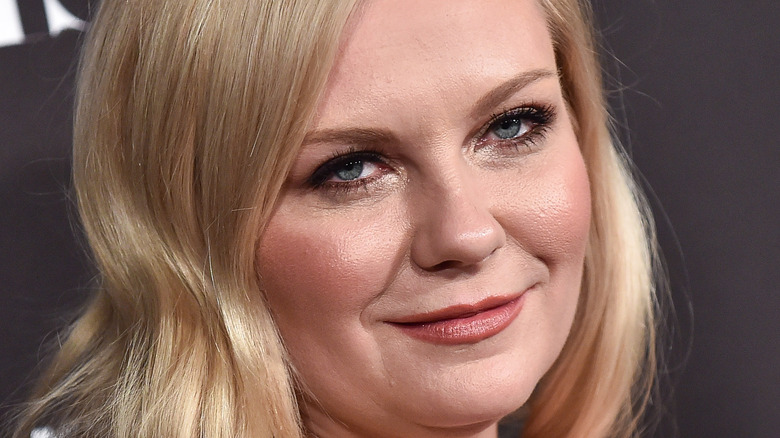 DFree/Shutterstock
Kirsten Dunst has been acting for most of her life, so it's tough to pinpoint which role is her most well-known. Dunst starred alongside Tobey Maguire in 2002's "Spider-Man," marking her entry into the world of superheroes long before Marvel was an entertainment juggernaut. However, nearly a decade before flying through the streets of Manhattan with our favorite, friendly neighborhood web-slinger, Dunst's big, star-making moment came in 1994's "Interview With the Vampire."
The fledgling actor, who was just 12 at the time, played Claudia, a young girl who was turned into a vampire. Her co-stars? None other than Brad Pitt and Tom Cruise. As the "Spider-Man" star told Netflix (via Twitter), "I auditioned many, many times for this role." Dunst added, "This was also a huge deal for me. This was my, you know, breakout role." 
The movie jumpstarted Dunst's career, and she went on to appear in popular films including "Little Women" and "The Virgin Suicides" throughout the '90s. Though the prolific performer continued to work consistently in the subsequent decade, Dunst eventually took a step back, telling Vanity Fair in 2022: "Now, one movie a year is plenty for me." 
She continued, "I was making sure everyone else was happy, and I didn't really make it so much for myself." In 2021, Dunst's riveting turn as Rose Gordon in "The Power of the Dog" earned the actor her first-ever Oscar nomination. However, over two decades earlier, Dunst appeared in a significantly lesser-known Lifetime movie. 
Kirsten Dunst played a pregnant teen in this TV movie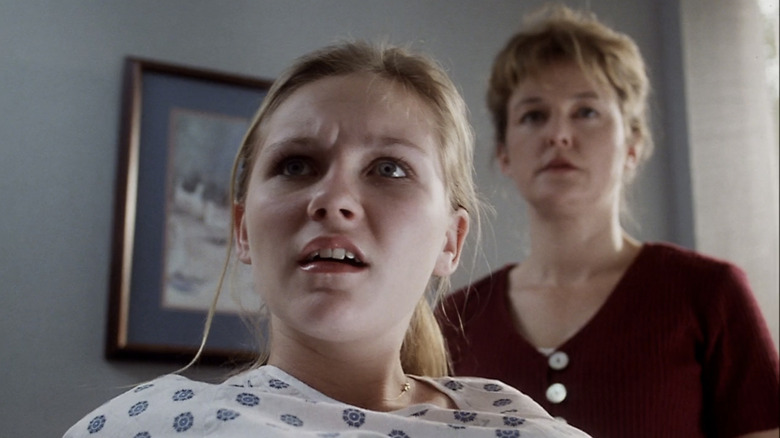 Lifetime
These days, we associate teen pregnancy onscreen with "The Secret Life of the American Teenager" and MTV's "16 & Pregnant," but make no mistake, Kirsten Dunst did it first. In 1998, the young actor appeared in Lifetime's made-for-TV movie, "Fifteen and Pregnant." The story follows Tina as she learns she's expecting a baby, deals with her family's disappointment, and weighs questions surrounding adoption (via IMDb). It's a heavily-dramatized "instructional video" for teens nationwide, according to TV Guide. 
The movie does highlight some great examples of '90s fashion, though — think lots of overalls. In a 1998 interview with the Chicago Tribune, Dunst admitted making the movie was sometimes "really depressing." As the actor explained, "I had to walk around with this big pillow on all the time." Tina's life is turned upside down by her pregnancy — as noted by Dunst, who was 15 herself at the time and acknowledged, "I couldn't even imagine having this happen to me at my age."
In the year following her Lifetime debut, Dunst teamed up with director Sofia Coppola for the first time on "The Virgin Suicides," a very different story about being a teenager, by all accounts. After the film's release, The New York Times praised Dunst's performance, writing, "Ms. Dunst, who speaks very little, nonetheless projects the intelligence and vivacity that have made her, at 16, an actress with the potential for greatness."
The celebrated actor has since become a mother herself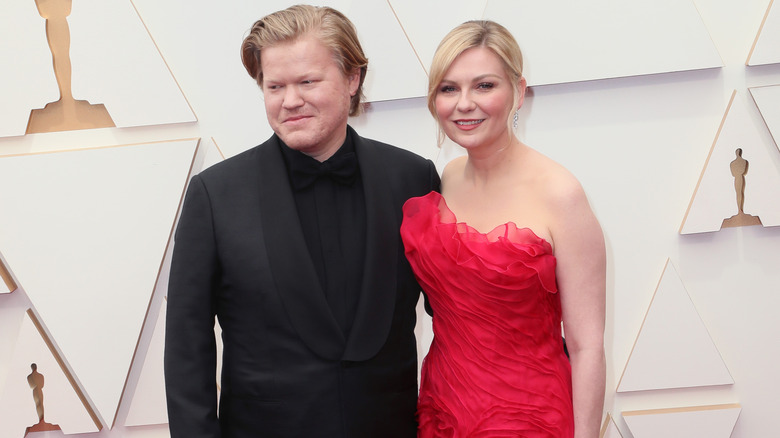 David Livingston/Getty Images
Kirsten Dunst and fellow actor Jesse Plemons met on the set of "Fargo," in 2015, per The New York Times.  After working with Dunst, Plemons acknowledged he "knew that she would be in [his] life for a long time." The pair got engaged in 2017 and officially tied the knot in the summer of 2022. They have two children together (via People). 
"He's my favorite actor to work with," Dunst gushed to Vogue, noting, "I fell in love with him creatively first." The couple bonded over their shared experience as child actors, too, with Dunst confirming to The New York Times: "We both made it out OK." They soon collaborated again, in Jane Campion's "The Power of the Dog." As Plemons admitted to People, he's "constantly amazed" by his wife's talents. 
"She just operates from such a deep place in her soul," the actor shared. They don't have any projects lined up together at the time of writing, but the happy couple hopes to appear onscreen again someday or, alternatively, to share directing duties on a project. "That's something we definitely want to do together eventually," Dunst told Vogue. "Maybe when our kids are off to college and we're empty nesters, we'll start directing."