If You Love Mare Of Easttown, Here Is The Book You Should Read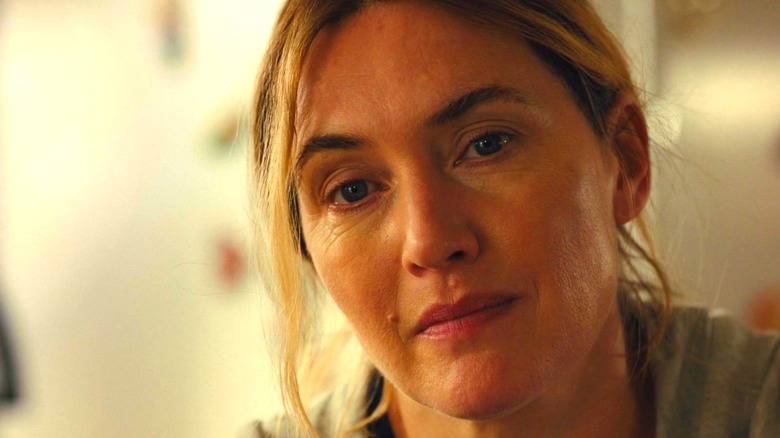 HBO Max
HBO Max's limited series "Mare of Easttown" had a successful run in the early months of 2021, with its finale episode accumulating more streams within the first 24 hours than any other HBO or HBO Max original (per The Hollywood Reporter).
The show, created by Brad Ingelsby, follows Kate Winslet as Detective Mare Sheehan as she works to solve the murder of a young woman in her small Pennsylvanian town. While she's known as a skilled detective, Sheehan is simultaneously struggling with her own personal issues, including the recent death of her son.
This may appear to be just one of many American crime dramas following law enforcement, but the series has been praised for its feminist undertones and powerful exploration of character (per Inside Media). In fact, the original seven episodes were so popular that there was some talk of potentially renewing "Mare of Easttown" for a second season, something that HBO Max did with the show "Big Little Lies."
While there has been no further news of a second-season renewal, you can turn to other sources of media to scratch your crime thriller itch. Read on to find out the thrilling novels perfect for "Mare of Easttown" lovers.
Long Bright River will appeal to fans of Mare of Easttown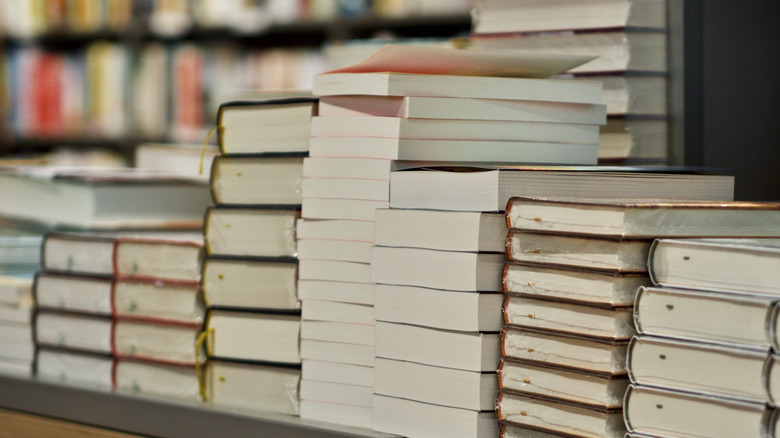 Dani R/Shutterstock
Liz Moore's 2020 novel "Long Bright River" is a great crime thriller pick for fans of "Mare of Easttown." Mentioned on Thriftbooks' list of media similar to the series, the novel follows two Philadelphian sisters as they live out very different lives — one as a cop, and the other as an opioid addict.
When Kacey, the addict, goes missing during a string of murders, Mickey, the cop, becomes determined to both solve the mystery and find her sister (via Goodreads). The novel has garnered a lot of praise, earning the title of best book of the year from several outlets including NPR and Parade, and being named one of Barack Obama's favorite books of the year (per Google Books).
Fans of "Mare of Easttown" will appreciate the novel's focus on a female protagonist, but also resonate with the themes of addiction, family, and place that are present in both the show and novel. However, as mentioned on Book Club Chat, this crime thriller is literary fiction, which is unique for this genre and might not be everyone's preference.
Check out other crime thrillers with strong, female leads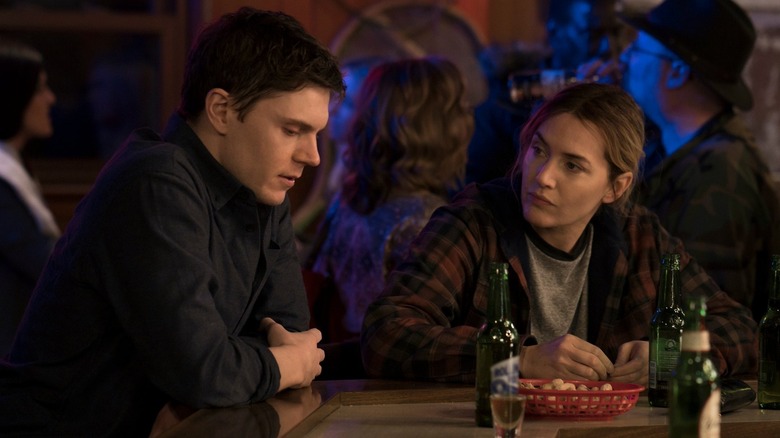 HBO Max
Beyond "Long Bright River," there are many thrillers featuring strong leading women that also contain similar themes to "Mare of Easttown." Suggested by Reader's Digest, "Runner" by Tracy Clark is the fourth installment in the author's "A Chicago Mystery" series.
The franchise centers around Cassandra Raines, an ex-cop turned private detective, but this novel follows her as she struggles to find a missing teenage girl only to realize her disappearance may be more complicated than it first appeared (per Tracy Clark Books). If you're interested in a series that can keep you occupied, then this is one that fans should really consider.
"And Now She's Gone" by Rachel Howzell Hall shares a similar premise with "Runner," as it depicts our leading woman — in this case, investigator Grayson Sykes — working the case of a missing woman (per Books Forward). However, this novel draws a comparison between the investigator and victim, as both Sykes and Isabel Lincoln have experienced domestic violence.
This is a standalone novel, so it's a good pick for "Mare of Easttown" fans who don't want to commit to an entire series.